27 septembre 2019,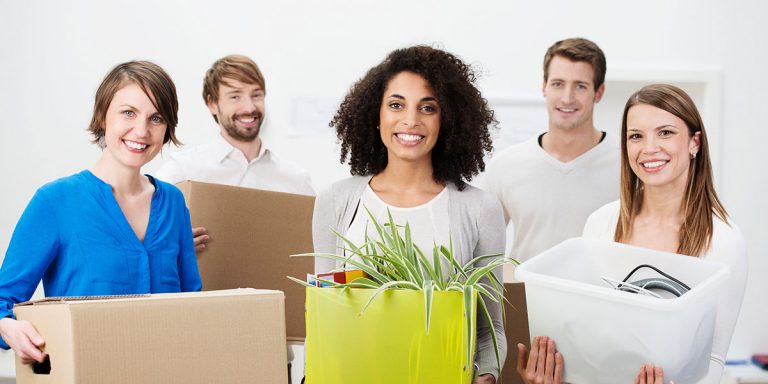 KNOW WHEN TO RELOCATE A BUSINESS
The relocation of a company often signifies that it is experiencing great positive changes in its activities. For example, it may be a good time to move your business if the rent will increase or you find yourself cramped in your current location and will need to expand.
It may also be necessary for your business to relocate if the location does not match your needs or that of your customers.
Finally, a merger of a few companies could force you to rally your newest partners under the same roof. All of these are excellent reasons to move but it must be meticulously planned so that everything happens conveniently and cost-effectively.
To find a mover who will relocate your business, click on the link above to have up to 5 free and no-obligation quotes!
THE 4 MAJOR REASONS FOR RELOCATING A BUSINESS
Oftentimes, moving a business means that it has evolved and grown and is now ready to take on new opportunities.
As we stated earlier, the reasons for such a move include a workplace that has become unsuitable or too small, increasing costs, etc.
The final decision is in your hands and should be made after weighing all your options.
It's up to you to make the relocation a complete success after a rigorous analysis of the criteria you have to fulfill.
Let's take a closer look at these 4 factors that determine the right time for your business to relocate.
A greedy landlord

 

Situation

: The rent will drastically increaseHomeowners can sometimes set fairly high prices.A business owner may then consider moving his company's operations if, as time passes, a better rate is found elsewhere.
The location is no longer suitable 

Situation: The business is not well-locatedThe company and the premises where it is located must reflect the image of the company.

If the current location is no longer suitable, it is time to think about moving to a location that's more relevant to your needs.
A new vision

Situation: I bought out my competitor or we merged 2 companies.More than one business alliance is created in any field of operation.

Two newly merged companies often have to combine their efforts in the same roof in order to succeed.

Thus, a move is imperative to bring together the two now unified entities.
As a rule, a business grows when it moves to a new location. The business evolves to take advantage of new opportunities that are presented.
However, try to accomplish this move under the best conditions.
To do this, consider various criteria to ensure the success of this major project. Rigorous planning is required.
Keep reading to learn the details below.
How will I plan my company's move?
Your business has to move, maybe for the reasons listed above, but you don't know how to plan it.
Many questions trouble you. How do you start the process?
There are multiple steps to be taken, but which one should rank first in your priorities?
Below are answers to your most important questions that can help you plan the relocation of your business.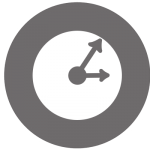 When should I move?
The number of employees in a company often affects or determines the time required for a move.
Thus, workers numbering 10 individuals or less could mean a relocation completed in one month.
For 100 workers or less, calculate a minimum of 12 weeks to make an effective move while 6 months would be a reasonable time for a company with 100 to 500 employees.
For larger companies (500+ employees), a year and more is sometimes required to make the transition happen effectively.
Remember to consider the end of your lease for your current commercial premises and the required notice before you leave. This will, of course, affect the timing of your departure.
Be sure to send by registered letter or courier to your current landlord your intention to evacuate. Allow a minimum of 6 months before your business moves to do this.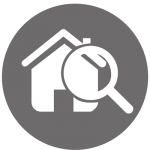 How do you choose a mover? 
A masterfully managed and stress-free move will be handled by a professional moving company.It is an essential process, especially for a large company.
These specialists ensure the logistics of the operation while moving the possessions of the company.
Multiple certified movers such as Transports Lacombe, Panneton & Panneton, or Déménagement La Capitale (to name only a few) offer their assistance to businesses requiring relocation services.
These experts support many aspects of relocating your business, including the transfer of offices and:
The organization of the move and its preparation
The possible moving inside future offices
Packaging and repair of your possessions to be relocated
The formalities to be taken into account
However, before proceeding, carefully choose the moving company with whom you will do business.
Compare quotes and rates from different movers first.
Further, consider acquiring insurance to protect your equipment from theft, loss, or breakage during the operation.
You will then benefit from compensation if such events occur.
As mentioned by CAA Quebec, it is important to find a qualified mover who is part of the Commission des Transports du Quebec. 
Get the services of a certified mover in just a few simple steps! First, fill in the online request form on this page with the selection criteria for your company.
Then, submit the form and wait for your free quotes (up to 5 quotes)! You will receive bids from local movers which will enable you to make the most economical choice, all without any obligation on your part.
You can plan a safe move by hiring a reputable moving company to handle your business relocation and avoid injuries in the workplace. Find out more about safe moving based on recommendations from the CNESST.
Things to keep in mind when moving a business
The prestigious Les Affaires website warns you against mistakes you should not make when relocating your company.
Below you will a summary of these things to avoid at all costs.
Things to avoid when relocating your company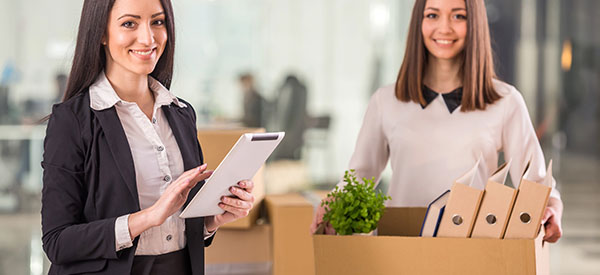 Fail to consider all expenses.

Entrepreneurs should consider in advance future expenditures such as new investments for unplanned developments such as newer equipment, not to mention the many costs associated with declining production, or even a temporary shutdown.

Regret what will be left behind.

It is not necessary to feel attached to what will be left behind in terms of investments that you brought that you would need to consider as "lost" at your departure.You leave these places for a reason and your business will come out bigger.

For example, you must try to forget the money invested in recent renovations if you want to move on.

Feel emotional about moving.

Your reasoning must offset emotional distress.Your new location must support profitability.

Thus, you will know the level of risk involved as well as the opportunities that really await you.

Ask a third person who will not be bound by emotions to assist you in your decisions.

You and your finances could benefit greatly from a neutral opinion on the subject.

 Forgetting your employees in the planning process.

Consider your employees and their place of residence in the planning process.

Ask them about their method of transportation to get to work.

Consider the number of parking lots present at the new location.

Think of public transit if you move to an urban center.

Employees could even easily advise you on the layout or location of future premises by presenting their point of view.

 Fail to give allowance for delays. 

In the majority of cases, companies move during the weekend to limit business interruptions or temporary shutdowns.However, this is not always possible.
In addition, these seven (7) important factors should never be forgotten:
An impartial inspection of commercial space options

Before selecting your new business location (commercial premises), be sure to complete an audit of these locations.
Check the standards for the facilities present, the capacity of the place, and the condition of the premises, as well as the buildings, among others.
Consider the existing lease
Honor, at all costs, the required notice by your landlord to avoid paying significant penalties. Find out the conditions of your lease in the event of delays.
Estimate the budget

A company manager must consider the costs associated with a business relocation. This matter is of utmost importance.
The budget must include the costs associated with the development of the new location, the moving costs, and the purchase of new equipment or furniture such as desks or PCs.
The choice of moving date
 Choose a date when your activities would not be too hectic.
Movements usually take place during school holidays, slow seasons, or towards the end of the fiscal year.
Renovations

Make a list of renovations to be done before moving out, such as installing false ceilings or partitions, replacing paint, or checking electrical standards, etc.
Follow a schedule

Develop a schedule that you can follow throughout the move.
It will allow you to plan individual tasks efficiently based on the stage of the relocation.
Speak with the employees.

Communication among your staff is critical.
As a result, make sure all your employees are kept abreast of the details of the move.
Your workers will have plenty of time to prepare, both mentally and physically.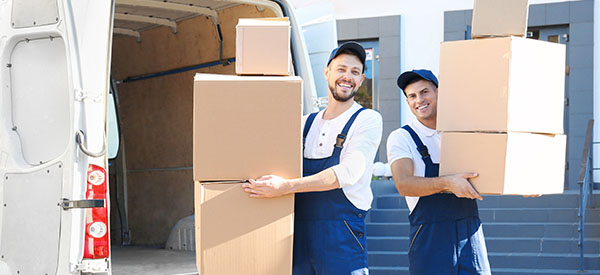 Get free quotes for a commercial move
Look no further if you need to move your business soon!
Enter your selection criteria using the form on this page to compare up to 5 free quotes from movers in your area!
Our moving partners, experts in the field of relocation, will contact you with their quotes and you can compare and save money!
This service is free and no commitment on your part!
Plan your commercial or office by comparing the best movers serving your area and save on time and money today.