Get 5 free quotes from 5 movers & Moving Companies in Vancouver
Get Quotes from 5 Movers!
compare moving companies in Vancouver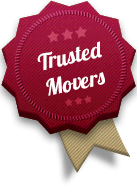 Get Quotes from 5 Movers!
compare moving companies in Vancouver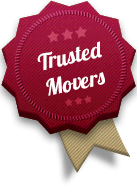 Why use our moving quote website to find a mover in Vancouver?
With our moving quotes website, You will receive 5 free quotes from movers in Vancouver in less then 48 hours. You can choose the mover fitting your needs by comparing the guarantee, the history of the moving company as well as the price and the hourly rate of the movers.

What is the pricing of movers in Vancouver? Are they cheap, regular or expensives movers?
5 Movers Quotes is the solution for a cheap move to or from Vancouver if this is what you are looking for. Each moving company can set its own hourly rate and the price for its movers. If to have the lowest price for your move is your number 1 criteria , you will be free to choose the moving company among the 5 quotes that offers the cheapest price. If you are ready to pay more for a better service, better insurances, then we also have movers partners that offers a high class service.

What kind of moving service is offered by the moving companies in Vancouver that are partners with 5 Movers Quotes?
Movers in Vancouver that are part of our network can offer all kind of moving services:
Residential and local Moving
Commercial and Industrial Moving
Long distance Moving
Storage and Packaging
Transport of all kinds
Truck Rental
Looking for Vancouver Movers? Find The Best Moving Companies in Vancouver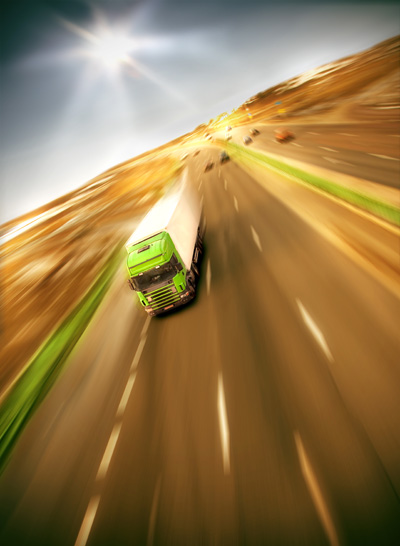 It is unusual to hear from someone who didn't have a stressful time moving but using good quality removal companies and being organized will minimize the risks and your stress levels during the move. Here are a few leading removal companies in the Vancouver area that sites such as Yelp, Home star and the Better Business Bureau have reviewed positively.
Tippet Richardson
Tippet Richardson has been moving people and families since 1927. Consistently rated among the top moving companies in Vancouver, it handles household goods moving and storage, commercial moves and business records management, in a cost-efficient manner without compromising quality of service. Its association with Allied Van Lines and its global agency family give it the network to move clients internationally as well as within Canada and the US.
Reviews highlight the firm's friendliness and efficiency, and 'red carpet' treatment by the people working on each move, many of whom have been employed in the company long term. While not the cheapest removal service in Vancouver, reviewers comment that Tippet-Richardson's moving jobs were completed with care and pride, no items lost or broken.
Small Moves
Small Moves is a local moving company based in downtown Vancouver and providing moving services in Vancouver Lower Mainland since 2009. The firm's moving and delivery prices are affordable and great value for customers who need a higher quality of service without the associated costs. The movers themselves are owner operators or experienced professional movers, each of which is registered, licensed and insured.
Reviews comment on the friendly and fantastic service, reasonable price and extra attention to detail as well as the movers' on time arrival and departure, professional and efficient manner, speed of packing and end-to-end assistance, from the very first phone call to the end of the move.
Ferguson Moving & Storage
Ferguson provides customers with five guarantees: its rates; to blanket wrap furniture; arrive on time; provide clean and well maintained trucks; and use professionally trained movers. This complete local and long distance removal and storage company has been in business since 1913 and offers home and office moves, including a service for hotel installation during renovation, relocation or new build, including storage, pick and pack, management and experience. Specially built portable storage containers can be brought onsite for loading and the company has a purpose built heated and controlled storage facility that is monitored, secure, insured and pest free.
Ferguson is regularly reviewed by satisfied customers as being highly responsive to online booking enquiries, providing courteous and friendly staff, and the careful wrapping and packing of items including high-value technical and audiovisual equipment.
BC Movers
BC Movers Vancouver provides residential and office removal services. Its fully uniformed staff are instantly recognizable, punctual and trained to be both greatly efficient as well as courteous. For residential moves, BC Movers provides two complimentary wardrobes boxes, rubber floor runners to keep hardwood surfaces, ceramic floors and carpeted areas well shielded, and a multitude of clean pads used to keep all furniture equally protected. The firm both pads and unpads items during the moving process, ensuring that any damage can be avoided while items are being transferred from one location to another. A similar service is provided with office removals with provision made to accomplish these during evenings or on the weekend in order to minimize business disruption.
Reviews are very positive and note the firm's perfect blend of professional and fun, and detail to quality of work and care of items being moved, all testament to the character and work ethic of its staff and the company's culture.
Go Truck Go
Go Truck Go is an owner-operated transport company based in Vancouver. It started out in 2008 and has successfully served hundreds of happy customers in the Vancouver area since opening its truck doors. As an owner-operated company it focuses on offering reasonably priced, eco-friendly service without franchise costs that often increase prices. It specializes in small moves,(up to small two-bedroom units) delivery, and clean junk removal/recycling and donation services using one and three-ton trucks for efficient city deliveries and removals.
Reviews highlight the firm's ability to move and deliver furniture to multiple locations, including swapping white goods from one location to another and dropping off multiple pieces. Other key positives include being on time, completing removals very efficiently and providing quality service and help for a price point that is considerably less than other removal companies in the area.
Easy Around
Easy Around Moving specializes in small and medium size residential moves and deliveries. It has been servicing Vancouver and the Lower Mainland for over seven years and can also provide a service and rates for the islands and interior as well.
Being owner operated, its unique personal and friendly service to its customers has seen it awarded the West Ender Best of Vancouver winner three years in a row. Offering different sized trucks according to the size of a move, it also uses plastic reusable boxes rather than cardboard in order to reduce its impact on the environment.
Easy Around is recommended for its professional, punctual, fast and efficient services, and its customers give glowing reviews of its staff going the extra mile on the day, including staying late to assemble tables and set up bed frames, and wearing foot guards in order not to mark brand new carpets.
Green's Moving Solutions
With a "Small is Beautiful" philosophy, Green's Moving Solutions is a Vancouver-based moving company focused on low cost professional service and expertise to differentiate itself from others in the industry. It specializes in local moves in the Vancouver Lower Mainland area including Richmond, New West Minister, Burnaby, Coquitlam, Surrey and the North Shore. Its goal is to offer an honest positive experience which is why it has zero complaints with the Better Business Bureau and great reviews online.
Among the highest compliments paid in reviews of the company's services are its professional, courteous, punctual, and environmentally-responsible moving services from start to finish. Among its value-added services for clients who have limited experience is providing them with tips for packing.
City Move
Reviewed by users as some of the most thoughtful and methodical movers encountered in Vancouver, City Move is a licensed, bonded and insured removal company that deals primarily with household removals. Special attention is paid to walking through each stage of the move with clients ahead of time to make sure there are no surprises and to ensure the presence of the right equipment for packing and removal of items including the wrapping and padding of fragile items.
The company is noted in reviews for arriving on time, finishing early, and communicating clearly at every stage of the move.
Reay's Moving & Storage
Serving Vancouver and the surrounding area, Reay's Moving & Storage is a family-owned business, established in the Lower Mainland in 1967 and offering professional and reliable moving services, packaging material, storage lockers of all sizes, packing services and moving advice. The firm deals with residential, business, local and long distance moves and operates fully-equipped trucks with well-trained responsible, bonded movers.
Reviews comment on Reay's reasonable rates and no quibbles over moving items in and out of walk ups and multi storey facilities. Packing supplies include new and used boxes of all shapes and sizes including wardrobe boxes for clothing and, if needed, short and long term storage solutions. Reay's office is part of a dedicated warehouse containing over 500 storage units of all sizes. The heated storage facilities are protected by a motion-detecting security system and convenient loading bays, carts and dollies allow easy access to units.
Left Coast Movers
Highly reviewed for their dedication to getting a job done on time, quickly and efficiently, this group of professional movers with years of collective experience came together to directly offer customers quality moving services in Vancouver, North Vancouver, West Vancouver, Burnaby, Richmond, New Westminster, Coquitlam, Surrey, Delta, Ladner, Tsawwassen, White Rock, Langley, Maple Ridge and Pitt Meadows.
Bookings can be made online and email confirmation is prompt. Movers come well prepared with blankets, extra wardrobe boxes, plastic wrap and tape. The company is also known also for its policy towards extra value services for which it doesn't charge, for example, it levies no fuel or stair surcharges and does not charge for supplies such as stretch wrap.
As an employee-owned company with everyone vested in its success there is the incentive to do the best job possible for customers. Left Coast Movers specializes in smaller residential moves, whether a bachelor apartment or a three-bedroom townhouse, and is careful to address specific needs, whether it be extra care handling an art collection, or meeting a deadline on an elevator reservation.
Vancouver in the Box
Vancouver In The box prides itself on its attention to detail in its provision of professional packing services for moving and relocation. Founded in 2009, the company serves clients in the Lower Mainland, including Victoria and the Gulf Islands, effectively and cost efficiently, whether they are moving to one final destination or spreading possessions between several places. It focus is very much on the time-consuming part of the move, packing and unpacking, and it caters to a wide range of clients from busy professionals looking for a fast solution to long-term storage of belongings, downsizing, moving to a new house or relocating overseas. Additional services includes the disassembly and reassembly by an IT expert of computer, entertainment and TV systems and recommendations for cleaning companies.
Vancouver in The Box's founder has family experience in the moving industry and is a member of the industry registered national association, Professional Organizers in Canada. Reviews of its services are very positive with satisfied clients giving it top marks for service as every item is carefully packed, protected and listed in order to provide a smooth and stress free move.
Don't forget, use your commonsense when looking for a removal company. Liveried vehicles, smartly dressed, competent estimators who feel reassuring and expert to talk to, are open about their reputation and references are all good signs. Put your mind at ease by asking questions about the type and level of insurance cover each offers, how long they have been trading, how the move will be carried out and what security will be like if your belongings travel overnight or longer. Ask for references. And most importantly, don't stint on the removal company you're asking to drive off with your possessions and valuables. You might regret it.