29 December 2015,
Whether relocating across town or halfway across the globe, you need to find and hire professional movers that will get the job done at a reasonable cost. 5 Movers Quotes is dedicated to help you search and find the best moving company at no cost to you.
The first step to making an efficient and stress-free move is to obtain your 5 free quotes by filling out our online form.  You can find movers from top moving companies with 5 free quotes in just a short time to get the most competitive estimates.
Unique Benefits when you obtain 5 free quotes
We have a wide network of licensed and insured moving companies for local and international moves.  We will connect you with the best movers so you can begin your search for the right moving company.  This service is absolutely free and puts you in no obligation to hire any company for any reason.
Aside from accurate moving estimates, we also provide comprehensive information about moving tips that will help make your move a successful and happy one.  You can also obtain real and informative customer reviews of moving companies from a variety of moving articles from many locations.
Reasons to Move with Professional Movers
People get tempted to save on costs by doing their own moving with the help of some friends.  There is nothing wrong with this if you have just a few things and moving across the street.  But some moves are more complicated and would best be done by a professional moving company.  Moves that require special moving for delicate objects like piano, antiques, expensive art pieces, or heavy equipment, may need a moving crew that knows how to pack and handle them and can do the moving process faster.
When you are moving to a new location, you are bringing with you everything that you have worked hard for. You want to make sure your belongings arrive safely and on time.  Professional moving companies employ trained and experienced crew who are equipped with the right tools so that your stuff are properly packed and handled to prevent damage.
Accidents do happen and when they do, it helps to know someone will be accountable for the damage.  Moving companies are insured and also offer additional insurance protection to give you peace of mind.
How do you Know Which Moving Service to Choose?
In order to choose the best moving companies, you need to understand what type of move you are making.  Here are the most common moving services that people need.
Small Move
Some people move from one dorm to another or from an apartment.  If you have only a few boxes to move and not a lot of heavy items, you can request for a small move from local moving companies.  You can choose a moving company that offers small move packages for a reasonable amount.
Local move
Regardless of whether your move is across the street or the next town, it is important to choose the best moving company.  We will connect you with great local movers in your area that can offer you reasonable costs for your moving needs.  A local move is usually within 50 to 100 miles.  For this type of move, moving companies can calculate your moving cost by the number of moving crew you need and the size of your truck.  You can also avail of full moving service that includes packing and storage.  If you choose to do a do-it-yourself-move, you can be billed for the truck and the men loading and unloading your boxes.
Long Distance Move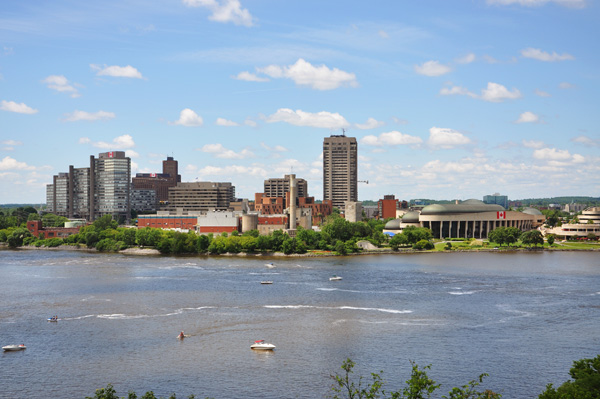 Long distance moves usually involve moving across cities or states and would be calculated based on weight of your belongings and the type of moving service you choose – complete moving service or customized service.  You can buy a complete moving service where you let your mover do everything from packing and unpacking, loading and unloading, and disposal of your waste.  You can also customize you move by just choosing the service you need – moving crew and truck, packing services, or storage.
International Move
This type of move is for when you need to move to another country.  You will need a mover that has experience and a wide network.  Costs for the move will be estimated based on shipment volume measurable in cubic feet or cubic meters.  Again, you can choose to avail of complete moving service or customize your moving service.
Corporate Move
There are times when a business needs to move and should be handled differently from a household move.  Relocating a business is a complicated process because your operations will be disrupted during packing and moving.  Experienced moving companies know how to minimize disruption and handle your equipment and files with care and attention.
How to Get your Top 5 Moving Quotes?
The first step to get your top 5 moving quotes is to fill out the online form, carefully providing accurate information about your move.  We can put you in touch with moving companies that will service your needs excellently and within your budget.
Origin – It is important to tell us where you are moving from.  This lets us know which moving companies service your area.
Destination – Moving companies need to know your destination so they can provide you with an accurate moving estimate.
Email – We will send you your top 5 moving quotes by email as soon as possible.  Providing a valid email address will ensure your timely receipt.
Phone – Moving companies may need to get in touch with you for additional information about your move to help them make an accurate assessment of your needs.
Residence Size – Movers need to know if you are making a small move or a large one so they can recommend the best moving package and make an accurate moving quote.  Many movers have special packages for 2-bedroom local moves or do-it-yourself moves for small moves that can mean extra savings for you.
Type of Move – It is important to tell us if you are moving an office, a household, or if you are moving locally or internationally.  This helps us determine the companies who specialize in the type of move you need to make.
The sooner you fill out the request for moving quotes, the faster we can respond to your needs and provide you with helpful information to make your move as efficient as possible.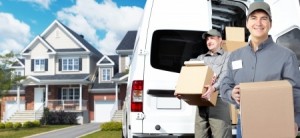 What happens after you receive your 5 free quotes?
When you receive your 5 free quotes, your next step is to do your research about these companies so you can find the best moving companies and choose a reasonable moving service.  You should begin contacting them by email or phone and schedule an in-home assessment.
In-home assessments are particularly important for large household moves and office moves.  They are also critical for long distance and international moves because these moves are charged based on the weight of your belongings.
The initial quotes you receive are generally estimates which means they can change depending on the final details of the move. In home assessments can give you a more accurate idea of your moving cost.  You can obtain a written and binding quote from your movers after they have examined your belongings based on the moving requirements you have. 
Questions to ask before signing up with a moving company
Once you have contacted moving companies and received their moving estimates, you can narrow down your choice by asking some important questions.
What happens if my stuff gets damaged during the move?
Most professional moving companies carry insurance but they may be limited in value and not based on full replacement value.  You have the option to buy additional insurance cover, especially if you own valuable things to be moved such as expensive furniture and appliances, antique items, piano, etc.
It is also important to know that most moving companies don't accept liability for damage of items they did not pack.  You may want to ask about additional insurance cover if you are doing your own packing.
What does my moving package cover?
Moving companies are not all the same. It is important for you to understand what exactly you are paying for.  If you obtain a full moving package, this generally means you need not lift a finger or buy packing supplies as the company provides them.  If you choose a customized move, make sure you know which aspects of the move you need to take care of such as loading and unloading and moving supplies.  If you only rent a truck, ask if it will come with movers and how many.
When do they start billing you for time?
Many moving companies offer moving packages for trucks and moving crew only and is paid for on an hourly basis.  You must make sure you understand clearly when the time starts and ends.  Usually, the time starts ticking when movers leave their office to get to your address and ends when they get back to their office after delivery of your belongings.  You should also ask if they charge for a fraction of an hour or the full hour and if they have a minimum number of hours billed.
When do my belongings arrive?
One of the most common complaints that people make about a move is the schedule of arrival of their belongings.  This is especially true for long distance and international moves.  If you want to make sure your boxes arrive at a time convenient to you, check with the moving company about the schedule of delivery.
Tips for avoiding the most common moving scams
Beginning from the time moving companies have operated, moving scams have also been in existence.  Today, there are some moving scams that have scared off people from hiring professionals.  For instance, if you try to find a moving company on your own, you might hire a truck owner without insurance or license.
Here are some of the most common moving scams you can avoid.
Price Increase after the move
The most common moving scam that scares off people from hiring a moving company is dishonest pricing.  If you try to find a cheap moving company on your own, you could end up hiring a truck owner without a license or insurance cover.  The scam starts with a temptingly low price to make you hire them.  Upon arrival at your destination, you will be informed you need to pay more due to undisclosed fees or extra charges.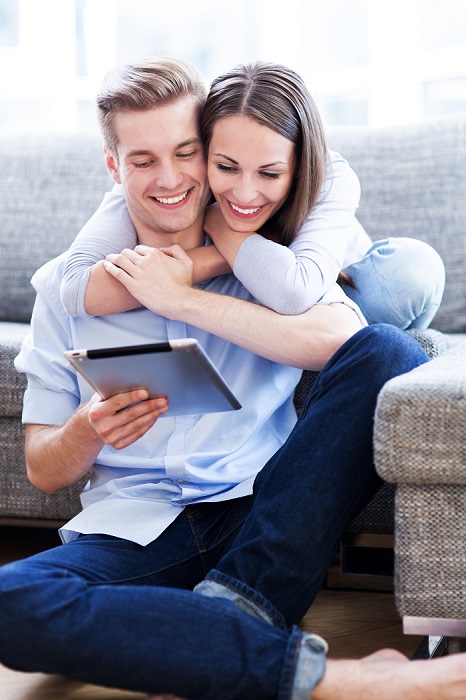 You can avoid this common moving scam when you hire from our network of moving companies and request for a written and binding estimate after your in-home assessment.
Hostage of your goods
A disreputable moving company could hold your goods hostage when you refuse to pay more money.  They will give you different reasons you need to pay more and the bottom line is you will fork over more money just to recover your belongings.
Fraudulent insurance
There are unscrupulous movers who tempt you with their services by offering an insurance policy that allegedly covers all your belongings.  Most professional companies only provide basic or minimal cover and in most cases, you need to have additional cover you can buy when needed.  Don't believe a promise for blanket insurance without proof and look at the fine print to ensure your goods have adequate cover in case of loss or damage.
To avoid these moving scams, always check the reputation of the moving company, including accreditation with the Better Business Bureau or professional movers associations.  Verify their office address and check for customer reviews.  Work only with an experienced and reliable moving network such as 5 Movers Quotes that partner only with legitimate and professional movers.
It is easy to make your move cost effective and smooth when you hire movers from top moving companies with 5 free quotes.  Get started on organizing a stress-free move by clicking the request button to receive the lowest and best moving estimates based on your moving needs today.
Have the best moving experience with us!