23 January 2019,
How to move in an eco-responsible way?
Relocations rarely seem to be synonymous with "environmental-friendliness". Whether we think of the gasoline used to make multiple trips or the old items we are forced to leave behind due to lack of space,  the ecological footprint left behind after a move can be significant.
However, reducing one's ecological footprint is not impossible. This is why we are offering here some valuable tips for a greener move.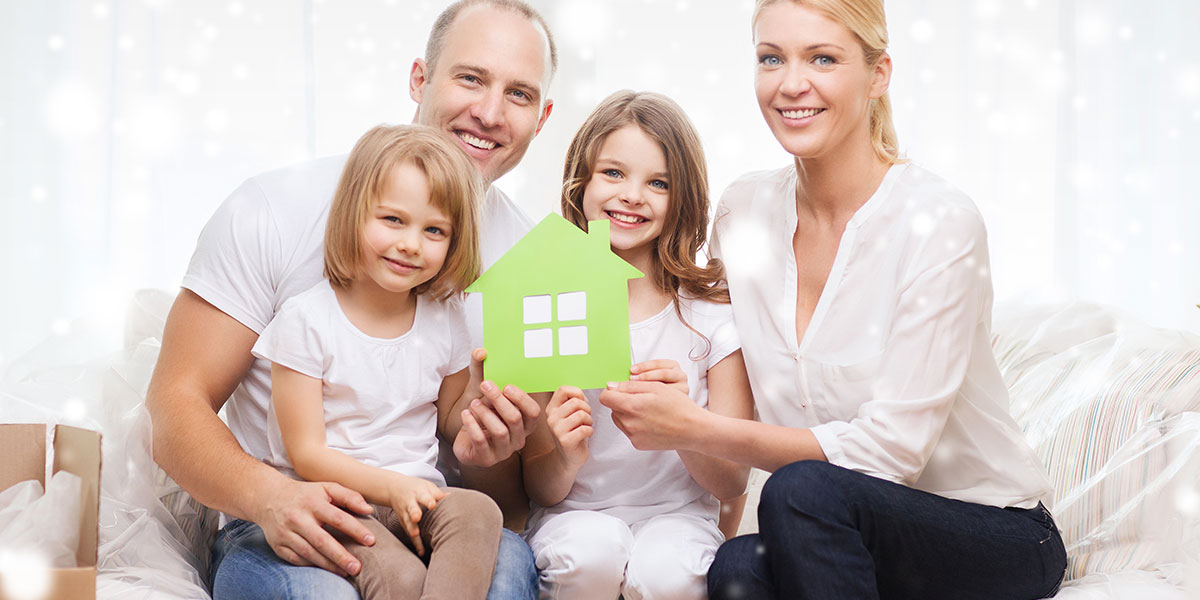 Choose your new apartment or house with a mind for the environment
Before a move, a choice is necessary: a new place of residence. This choice can also be the subject of an « ecologically responsible » decision.
If you wish to reduce your ecological footprint, first consider the location of your new home.  Is it near your place of work? Is it able to limit your daily commute?
If so, you will help to reduce your gas emissions whenever you use your car, saving money from gasoline costs.
Do you want to make an ecologically responsible move? How to plan your move
For a « greener move », follow these steps:
Cleaning your house: Sort all of your belongings and find eco-friendly ways to dispose of items you no longer need. To avoid throwing out everything in the trash, consider:

Recycling: to know the right way to dispose of your old items (such as paint gallons, refrigerators, and old mattresses) consult the checklist provided by Recyc-Québec
Garage sales: the latter discourages the reuse of goods.
Donations to charitable organizations (such as the Société Saint-Vincent-de-Paul or the Village des Valeurs). The donation allows you to kill 2 birds with one stone– you help people in need while disposing of your unwanted items in an eco-friendly manner.

Packing of your items (see the next section)
The transport of your belongings:

If you have a lot of items to transport, choose a big truck: this reduces the number of round-trips and thus, save on gas.
Hire a « green » company: these companies are combining more than 1 move to save on fuel. They also offer reusable boxes or cartons and their trucks often run on biodiesel.
If your load is lighter, consider moving by bike: this option, probably the most eco-friendly method for moving, is only available in the Island of Montreal. Déménagement Myette, for example, specializes in this type of 100 % green transportation!

Cleaning or renovating your new home: does your new home need a fresh look?

To clean or give it a fresh look, use biodegradable products and environmentally-friendly paint (recycled paint which contains less toxic materials).
If you want to renovate, opt for eco-friendly materials: water-saving toilet, energy-efficient ventilation system, kitchen counter made of durable materials such as natural stone, etc.
If you need new appliances, consider ENERGY STAR certified products (this mark, which indicates energy-efficient products in Canada, allows you to identify the most energy-efficient products offered in the market.)
Eco-friendly boxes and packaging for your move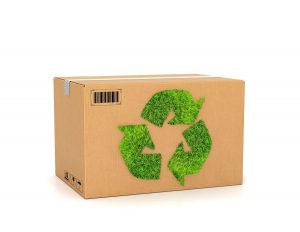 Storage is a crucial step in every move and some steps can be taken to make it more eco-friendly.
Appeal to those around you: your family and friends may have certain boxes that you can use. Ask shopkeepers in your neighborhood if they have boxes they want to get rid of. In any case, avoid as much as possible the purchase of new boxes.
Use what you have: your suitcases and backpacks can be used to carry your clothes.
Use a moving company which offers rental of reusable bins: delivered before the move and then picked-up after everything is completed, these bins only have advantages: they are durable (they protect your items more effectively than cardboard), air-tight,  reusable and recyclable!
Pack fragile items with paper that you can use later and with reusable items that you have already included in the items for moving such as curtains, sheets, towels, and clothing.
Eco-centers in Montreal and Quebec: drop-off items for donation during your move
An eco-center is a waste recovery center that allows you to safely, responsibly, and efficiently dispose of various waste.  
The latter, according to the materials they consist of, are then recycled, recovered, reused, or eliminated.
The operation of an eco-center is relatively simple:
Show proof of residence at the entrance (for example, if you live in Montreal, you must visit an eco-center in Montreal).
List down the materials that you wish to dispose of (wood, metal, cardboard, miscellaneous waste, etc.)
Drop them off where the clerk tells you to (each material has a designated section).
Be aware that there is no charge for so-called « bulky items » (such as furniture, appliances, mattresses, tires, paint, or electronic and computer equipment).
For dry materials (Christmas trees, branches, construction materials, demolition debris, etc.), you can dispose of up to 3 m2 per year, per house. More than that, there may be charges imposed.
If you reside in Quebec City, for a detailed list of acceptable and prohibited materials,  consult the website of Quebec City.
The Montreal area has 7 eco-centers, located in the following boroughs:
Ahunstic-Cartierville
Côte-des-Neiges-Notre-Dame-de-Grâce
LaSalle
Rosemont-La-Petite-Patrie
Sud-Ouest
Rivière-des-Prairies-Pointe-aux-Trembles
Villeray-Saint-Michel-Parc-Extension
For Quebec, you can find the eco-centers in the following locations:
Beauport
Hêtrière
Val-Bélair
Des Rivières
Jean-Talon (Matrec)
Be aware, however, that most cities (sometimes even towns) have their own eco-center.  You will always have a place nearby where you can dispose of your waste safely and in a responsible manner.
Choosing to use an eco-centre is a wise and responsible decision!
Choosing a professional moving company is a smart and eco-friendly choice
As you can see,  « moving out » does not necessarily mean « environmental waste ». It is possible to pack goods and transport them in an eco-friendly way, as well as to prepare your new home with products and materials that respect the environment.
If you wish to go green but you don't have all the resources to make it happen, hiring an eco-friendly moving company is a smart choice.
In recent years, 5 Movers Quotes has built a network of qualified partners who will answer all of your questions and take charge of your move in an efficient manner.
To avoid the hassles of moving, leave it to a professional to guide you. Fill out the form on this page and get up to
5 Quotes FREE for your move!
Our platform is fast, simple, and requires no commitment on your part! In just a few clicks, receive the help you need.
Don't wait any longer and choose to have a green move!
Get 5 FREE Moving Quotes!
Compare Moving Companies in Canada & USA