28 October 2015,
Kingston is widely known to be the world's sailing capital. Home to more than 25,000 students taking post- secondary education, it has a diverse and exciting cultural scene and boasts of 21 of Canada's national historic sites.
As a strategic location with access to major industries, a diverse and talented labor force, modern and convenient infrastructure and a host of financial incentives, the city is a major target for those looking for a great place to live and work.
Whatever your reason for moving, you will find a lot of moving tips from this guide to make it as pleasant and cost effective as possible. From planning your move, cost saving tips, things to avoid when moving, and finding the best Kingston movers, you can get things done faster and easier with this review compiled by 5moversquotes.com just for you.
Moving in or out of Kingston – Planning your move
Some people would say moving is exciting but there would be some that would feel overwhelmed by the myriad of tasks involved – packing up everything in boxes, looking for the right movers, getting everything unpacked in your new location, and adjusting to a new environment. Fortunately, things can be much simpler when you do it the right way.
The first thing you need to do is sit down and ask yourself – When do you need to move? How many belongings are you taking with you in your move? These two questions are the most immediate that you need to decide.
To plan your move efficiently, check this article giving moving tips to save on moving cost to get a detailed checklist and timeline for moving.
What type of moving service do I need?
There are many moving companies in Kingston that provide helpful and efficient moving services. Before you start contacting potential movers, you need to understand what you need and what is available out there.
Whether you are making a local move or an international move, moving companies in Kingston offer a wide array of products and services to suit your needs and budget.
Here are some of the most common moving services offered:
Packing Services
Moving supplies
Truck rental
Truck rental and movers
Storage
Consolidated Moving
Complete moving package
Depending on your individual moving needs, you can choose to customize your moving service or obtain a complete moving package that takes all of the work out of your hands.
While it is important to keep moving expenses low, it is equally important to ensure you get the right kind of help.
Check also our article about how much does it cost to hire movers  to find out more on types of moving services and tips to reduce your moving expenses.
Obtaining a Free In-Home Assessment of Your Moving Cost
Everybody wants information that is instantaneous and we get annoyed when we don't immediately get information online. However, when it comes to certain services, we need to go beyond clicking the mouse to get the price. Moving is one type of service that entails many factors for consideration since every move is different. To make sure you get a reasonable, fair, and reliable quote, it is best to ask for an in home assessment of your moving cost.
The best thing to do is to get your free moving quotes from 5 Movers Quotes, interview your prospective movers, then request for your no-obligation, free in home assessment.
How do movers arrive at a ballpark estimate? The following are considered when moving companies give you your initial moving quote:
Distance
Weight
Moving supplies needed
Moving crew
Truck size
Other specialty moving needs
By getting an in home assessment, you can obtain a binding quote that will shield you from additional charges after your move. You also get an accurate quote that gives you the best value for your money. Don't forget to ask for a written quote for your protection.
When you compare your in home estimates, check that the weight factor used by the moving companies is the same. Since all of them have seen your home and belongings, they should have arrived at the same figure.
To know the top 5 questions you should ask your potential movers before signing up, click on http://5moversquotes.com/moving-to-ottawa-a-detailed-guide-about-moving-needs-moving-costs-and-moving-companies.
5 Moving Hacks that can save you time and money
Moving is expensive, fraught with anxiety, not to mention, a lot of work. You can make use of these moving hacks to save on time, money and headaches.
1. Don't buy packing materials and boxes until you have chosen your movers.
There are many moving companies that provide free or discounted packing materials and boxes. Avoid spending hundreds of dollars on moving supplies until you have made arrangements with your moving company.
2. Pack clothes in hangers.
If you don't have that many clothes to pack, do your own packing. Instead of removing clothes from hangers and folding them, only to unfold and rehang them later on, simply zip tie hangers together and use plastic wrap before putting them in boxes.
3. Use a color coding system.
One of the most difficult things that await you after you move is the unpacking. Organize your stuff by using a color coding system for your boxes. Pick a color for each room and label boxes. This will simplify your unpacking as one glance will tell you which room the contents belong to.
4. Get rid of what you don't need.
This is a great time to unclutter your life and save on moving costs. Get rid of things you no longer use or need by donating them to charity or having a garage sale before your move.
5. Enjoy Professional Help
You have done as much as you could with your move. Take time to relax and enjoy as you enter a new chapter in your life. Delegate tasks that you can't do to your movers – loading and unloading, disassembling and assembling furniture, packing and unpacking- if you have nobody else to help you.
You can obtain 5 free moving quotes from 5moversquotes.com to compare costs and choose the most suitable professional mover for your needs and budget.
The best Kingston Moving Companies
We have gathered a list of the best and most recommended moving companies in Kingston, together with their customer reviews, for your easy reference.
Frank's Worldwide Moving and Storage
This moving company was voted#1 in Kingston by Readers Choice Award from 2008 to 2013.
It is a family owned business which started in 1989, fully insured and licensed. It enjoys a rating of A+ with the Better Business Bureau.
As a member of Great Canadian Van Lines, they are able to handle large and international moves as well as local moves, offering full moving services, storage and warehousing options. In addition, they also offer junk removal services for commercial or residential relocation at reasonable rates.
This company has a rating of 4.4/5 based on Google reviews.
Get 5 FREE Moving Quotes!
Compare Moving Companies in Canada & USA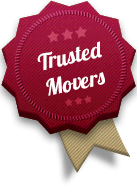 Walkers/Capital Group of Moving and Storage Companies
As a member of United Van Lines, this moving company offers residential, Do it yourself, commercial, international moving, and modern storage services. They are located in 4 communities in Ontario, servicing each hometown including Kingston, Trenton, North Bay and Deep River.
The company dates back to 1886 and is a family business owned by the Acheson family.
You can earn air miles when you choose to move with Walker's/Capital and United and also offer a referral reward program for even more reward miles.
Any Size Moving
This moving company is a member of Mayflower Canada and has been in the moving business since 1927. It has 3 locations in Eastern Ontario and can move you locally or across Canada, North America and any other part of the globe.
As part of their service, they provide:
Electronic scanning for accurate estimates of moving cost
Crating and wrapping for international moves
Inventory and condition report
Modern Storage facilities
Appliance services
Supply of complete packing materials
You can also earn air miles when you choose to move with Any Size Moving and also offers a 10% discount for clients who obtain junk removal services with their partner 1-800-GOT-JUNK.
A Move for Less Moving Company
This company has a guarantee to customers – they promise to beat any written quote from a local Kingston mover by 10%. That is awesome, if you are looking for the cheapest quote.
They provide moving and storage with:
A truck plus 2 men – $80/hour
A truck plus 3 men – $100/hour
Packing services
Storage
Commercial moving and delivery
This company also offers storage with their heated warehouse located in Kingston. They wrap and pad your belongings to ensure protection from condensation and damage. Storage charge is $150 a month for 10×10 space. This is a perfect solution if you are waiting for your new address to be available.
*Minimum charge of 4 hours applies. Additional charge of $1 for every kilometer travelled for moves outside Kingston or north of hyw 401*
Two Small Men with Big Hearts
This moving company belongs to a large network of independent movers. It was established in Vancouver in 1981 and now has 38 offices all over Canada, with more than 100 trucks and 250 employees.
Aside from complete moving services, this company also offers online sales of moving boxes for those who wish to do their own packing.
They offer full packing services charged by the hour so you can pull up a chair and let them do it for you. They also arrange for vehicle transport for your personal vehicles with a flat-bed tow so your car arrives in the new location at the same time as your other belongings.
Two Small Men with Big Hearts was voted Consumers Choice Winner for Business Excellence in Toronto from 2001-2010.
Rated 7.7/10 in Homestars, it has a high recommendation meter which assures you that they deliver satisfactory services to customers.
It is better to let customers who have used this moving company to tell you of their experience. Below are some customer reviews for this moving company.
SKL Moving Company
This moving company provides full or partial packing services, storage, and transportation services. They specialize in long distance and local moves to and out of Kingston. They cover moves to the United States, too. For long distance moves, they promise to let you stop when you want to take a few minutes rest. Their trucks are also cozy so you will feel comfortable during the ride.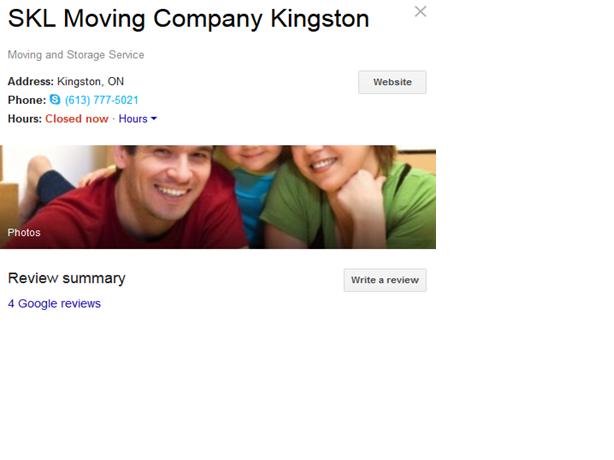 Tender Touch Moving Company
This BBB accredited company has been in the business for twenty years and has received many awards for excellence. This company has qualified to be part of the Canadian Association of Movers (CAM). They provide long distance and local moving services, shipping, and storage. Their trucks are fully equipped and goods are padded during the move for extra protection.
They also have a very positive customer feedback, as seen below:
For more moving companies and their reviews, click http://5moversquotes.com/enjoy-your-move-with-the-best-hamilton-movers-your-best-guide-to-moving-tips-and-services.
Top Moving Mistakes you must avoid
So now that you have most of what you need in order to have a stress-free move, there are just a few more things you need to make sure to AVOID.
Rely on an Online Quote
Online quotes are estimates that give you an idea of your moving costs. This is by no means a binding quote unless your moving company gives you a written quote. Make sure to obtain a written quote based on an in-home assessment.
Book at the last minute.
Don't leave scheduling your move with your moving company to the last minute. It is best to have enough time to choose the right moving company and make arrangements as early as possible.
Not check your insurance cover.
Make sure to check your home insurance cover if your belongings are covered during the move. Clarify with your mover the insurance provided to your belongings with your moving contract. Make sure to get full replacement cover for your valuables, especially if it is a long-distance or international move.
Choose movers based on the cheapest price possible.
You get what you pay for so don't choose a mover based on price alone. Check for services included in your quote as there may be additional charges for travel and miscellaneous expenses. Look for a moving company that has a reputation for excellent service.
Take on more than you can handle.
Sure, everybody wants to save money from moving costs. If you decide to do more than you can handle, you can be left with a lot of essential things undone that will cost you more later. Getting the right help for things you can't do on your own will help make your move as organized and pleasant as possible.
It is better to be well-informed when you are making a decision as important as moving to another city or location.
Take your time with planning the move using this detailed guide and click www.5moversquotes.com to get your free 5 moving estimates today. You can also check our complete review and article about Ottawa movers and Moving companies in Ottawa.
Have a safe and pleasant moving experience with us!