17 septembre 2015,
Review of Mississauga Movers and Moving Companies
Are you planning to move to or from Mississauga?
You can get a variety of moving solutions to suit your needs and your budget. Moving can be overwhelming and stressful, especially if you need to move quickly and don't have a lot of people to help you. This article can provide you with moving tips and how to find the best moving company to save you time, money, and effort.
How much do moving companies cost? Surely, this is the top-most question on your mind right now and along with that question, you really want to find ways to hire movers without breaking the bank.
According to thestar.com, it costs an average of $1,000 to move a one-bedroom apartment and $2,000 for a 3-bedroom apartment at the end of the month. However, if you don't hire the right moving company, it could be so much worse.
Of course it is very easy to Google moving companies but bear in mind that you also need to verify the accuracy of the information you obtain. To simplify it for you, we have come up with a review of 15 Moving Companies serving Mississauga, including moving rates if available, as well as genuine consumer reviews and rankings.
Best Reasons for Moving to Mississauga
Highly Desirable Ontario City to Live in
The city of Mississauga attracts many new residents every year. As the 6th biggest Canadian city where close to 585,000 people live, it offers residents many economic benefits and higher quality of life.
Being close to Toronto, anyone wishing to buy a home in the Greater Toronto Area will find housing prices in Mississauga more affordable.
Located in the Peel Region, the city has developed rapidly in the last two decades. Its proximity to Toronto has made it a post-secondary hub with the University of Toronto's satellite campus and the Hazel McCallion Campus-Sheridan College.
It placed first among mid-sized cities for North America and was named by MoneySense magazine as the 11th best city in Canada to live. In fact, more than 60 Fortune 500 companies are based in Mississauga, ensuring a robust economy and bountiful work opportunities for residents.
With more than 15 universities being just an hour's drive away, the city has a highly-educated workforce and ranks highly in terms of business friendliness, economic potential, and infrastructure.
There are certainly many reasons to move to Mississauga to study, to live and work, or to raise a family.
We have a huge number of experienced and professional moving companies ready to help you plan your move at the lowest cost possible. All you need to get started is to request for your 5 free moving quotes today.
Tips for Planning to Move to Mississauga
Make a Moving Timeline
It also starts with the moving company you choose to help with your relocation. You can hire a local moving company to take care of your move.
If you are planning a move to this vibrant city, you can find large moving companies located here that provide professional moving services to residents. The city boasts of moving companies that cater to residential, short and long distance moves, as well as office moving. No matter the size of your move, you can find the best moving services to help you get settled in Mississauga as efficiently and comfortably as possible.
When you already have a moving date, start planning with a moving timeline and checklist. This will help you see what you need to accomplish and what aspects of your move you want to delegate to your movers.
It can be quite overwhelming to pack your entire life in boxes and move them from one location to another. Professional moving companies can be your best friend at this difficult time. Different companies provide unique and varying packages you can choose from. It is important to know what you should look for when searching for the right movers and how to obtain the most affordable moving quotes. You can request for 5 quotes free of charge when you click 5moversquotes.
Get 5 FREE Moving Quotes!
Compare Moving Companies in Canada & USA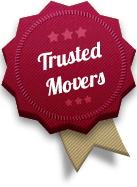 « * » indique les champs nécessaires
REVIEW OF 20 BEST MISSISSAUGA MOVING COMPANIES
The best advantage you can get from requesting for free moving quotes is to compare prices and services. Not all movers charge the same; and while some can low-ball their quotes to appeal to customers, you also need to check what comes with the rate you are given.
It will help a lot for you to see what types of moving services are available and the usual charges that moving companies offer for their services.
Check out some of the Mississauga moving companies below with customer moving reviews to be your guide.
PODS Moving & Storage
Whether you are moving across town or across the country, PODS can provide you with excellent services. With branches in Canada and the United States, this company can be your perfect helper for your move. Unlike other moving companies, PODS specializes in portable moving and storage. You can choose to do your own packing and boxing and follow your own pace but get help with the driving as you move to your new location. They offer flexible and affordable solutions for all kinds of moves.
One of the unique services this company offers is long distance moving with containers.
Here are the 4 easy steps they offer:
Deliver a container
You pack it at your own leisure
Pick up of container
Drive the container to new location or storage
Now that is convenience you can't find in other moving companies. With more than 16 years of experience as professional movers, they can be relied on to deliver affordable but high quality portable moving and storage. If you need help with packing and loading, PODS will refer you to loading referrals.
Check out fantastic reviews from actual customers.
Expert Moving Company
Expert Moving is a Mississauga moving company that specializes in all types of moves. Their services include:
Long distance moves
Business relocation services
Residential and local moving
The company aims to help you save on moving costs with their full range of services that answer your needs. Over the years, this moving company has built a solid reputation that delivers customer satisfaction and a worry-free moving experience.
Expert Moving is conveniently found online. You can make your booking with a quick email and request for a free estimate without obligation on your part. Located in the heart of the city, these movers know the area like the back of their hand and can give you expert tips that would come in handy before your move.
You can check out customer reviews below and compare actual moving quotes when you request for free moving quotes from 5moversquotes.
Two Small Men with Big Hearts Moving
Two Small Men with Big Hearts Moving are Mississauga movers that provide everything you need to get settled in this city. You can save money by asking help for any of the following services:
loading and unloading
storage options
moving supplies
office movers
vehicle transport
packing and boxing of all your belongings
As a full-service moving company, they can provide you with all types of assistance that have to do with your move.
Having three offices in different locations is a definite plus when it comes to providing you with immediate service.
In the event that you have possessions you don't need immediately, you can also request for a storage unit to avoid stockpiling them in your garage with things you won't use.
This company can definitely make your move to Mississauga, ON as stress-free and efficient as possible.
Campbell Moving Systems
This company provides local, regional, and international moving and storage services from Mississauga, Ontario. It is part of United Van Lines Canada, a privately held company that brings together more than 175 moving companies all over Canada, getting about 40% of the share in the Canadian moving industry.
You can get a quote for Full Moving, Do it yourself moving, and storage options.
Viktoria Professional Movers
This company has been rated as one of the best movers in Toronto by Homestars. It offers long term, short term storage solutions and in transit storage options. They pride themselves in punctual service to customers, transparent pricing, and expert and professional services. They use re-usable packing materials instead of disposable ones in an effort to be more environment-friendly.
While it is based in Toronto, their services include areas in the GTA and nearby including the Durham, York, Peel, and Halton.
Metropolitan Movers Mississauga
This company specializes in piano moving, office relocation, packing services, moving supplies, and long distance moving. It is also the official moving partner of the Canadian Police Association. As a winner of the Consumer Choice Award in 2012, the company is one of the most trusted moving companies in the GTA.
Porter Services
This company offers staff relocation, residential moving, warehouse moving, systems furniture installation, storage solutions, and more. It has offices in Mississauga, Kitchener, and Vancouver.
The company has received Platinum awards for service evaluation rating in 2013 and a Gold award in 2014.
Porter Services provides residential moves for the following rates:
5-Bedroom package —– $1,150
3-4 Bedroom package —- $ 850
2 Bedroom Condo package $ 700
Rawlinson Moving & Storage
This is a full service moving company in Mississauga that provides moving and storage options. It is part of Allied Van Lines and accepts commercial, specialized and household goods for transfer across Canada and the United States. They have been awarded Canadian Agent of the Year and boasts of customer satisfaction for many years.
They have the necessary experience in moving sensitive equipment and goods for laboratories, trade shows, and exhibits locally or across borders.
The company also has extensive warehousing and distribution services with their 25,000 square feet of storage space equipped with climate control. With a huge fleet of trucks, they are ready to transport your goods to any destination in Canada.
You Move Me
This is a local moving company that offers fast and affordable moving services. They proudly offer:
On time services
Transparent moving rates
Professional staff
1 hour minimum charge ( pay actual time spent on moving your boxes)
Their packing services offer not only packing of boxes but even wardrobe packing. This means you can leave your clothes hanging in your closet and they will pack your clothes in boxes and hang them in your new closet, free of charge. This is definitely a unique and advantageous offer. You even get a free housewarming gift.
This company is also accredited with the Better Business Bureau (BBB).
In and Out Moving
This Mississauga moving company offers flat rates that make moving easy and affordable. Their rates are based on location of pick-up and drop off, truck size and number of men required.
You can choose to just hire a truck and movers or get the whole package that includes packing services and all the supplies you need.
My Ninja Movers
Ninjas are known to be quick and deadly efficient. This company is considered one of the best residential movers in the GTA. They provide local and long distance residential moving services as well as office moving.
The company does not charge travel time for moves within the city of Toronto. If the pick-up or drop off address is outside Toronto, fuel charges and travel time will apply.
Their professional team is ready to disassemble and assemble furniture especially if you have on hand the appropriate manuals.
A good thing about this moving company is that they adopt the pay as you go policy. After the base 2 hours, you will be billed in half-hour increments, meaning, you don't get charged for more than actual time rendered.
Aleks Moving
This local company is a family-owned business that offers long distance and local moves, residential and corporate moving, self-storage and packing and unpacking services.
The company does a walk-through of your home to provide a free estimate of your moving cost at a flat price and provides the necessary materials to pack your things.
Trillium Moving and Storage
The company was established in 2003 and has driven across Canadian roads for more than 10 years for smaller moving companies. It is a Canadian and family owned business. Their first warehouse of 2000 sq. foot was opened in 2004 and in 2006 began servicing long distance moves. Today, the company owns an 18,000 sq. foot warehouse and a fleet of local and transport trucks.
Aside from moving your belongings, they also provide storage options in their warehouse where the environment is clean, secure and climate controlled. Whatever your storage needs is, whether for a few days or months, they are sure to provide an easy option.
They provide student, military, senior, and school board discounts.
Troy Moving and Storage
This moving and storage company offers reliable local and long distance moving services. The company also offers cross border moving and full or partial packing services.
They offer local moving in Greater Toronto Area and its surrounding communities with trucks that suit the size of your move. They also have departures weekly for all major North American destinations.
As a family owned business, the goal of the company is to provide total customer satisfaction with their moving services.
Their service also includes door to door service including loading and unloadingof goods, disassembly of goods, supply of moving blankets, and proper labeling of items with inventory list.
CURTIS-E MOVERS
This BBB accredited company has been in the moving industry for many years. It boasts of damage-free moves and guaranteed estimates. People look for free moving quotes online so they have gone one step further – they ensure that the price they quote is what you will pay at the end of your move.
In addition to offering household moves and commercial moves, they are also piano moving specialists. This company understands that your piano is a very valuable commodity and has the skills to move and deliver your piano to any location with great expertise. Better yet, if you hire this company to do a full household move, no extra charge will be billed to you for piano moving if no stairs are involved.
Watch how movers from this moving company work and make sure to hire movers that deliver outstanding moving services at the best price.

Firemen Movers
This moving company serves communities in Ontario based on the principles of hard work, integrity, honesty, and dependability. Made up of professional firefighters, the company is committed to responding to your move with exceptionally high levels of service.
They can be contacted for local residential moves, office and commercial moves, packing services, or storage solutions. Movers install and uninstall your furniture, provide padded blankets and shrink wraps, floor runners, and free wardrobe boxes on moving day.
This company is certified with the Better Business Bureau and a member of the Canadian Association of Movers.
Is this the best mover for your house move? Learn more about Firemen movers from their short clip below.

Get 5 FREE Moving Quotes!
Compare Moving Companies in Canada & USA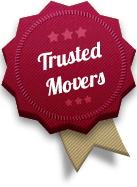 « * » indique les champs nécessaires
NO PROBLEM MOVERS
Isn't this just exactly what we want in a mover? No problems or stress to go with the move. It started operations in 2000, specializing in residential and commercial moves between cities in Canada and the United States. Their main office is located in Mississauga and a hub in Toronto. Aside from local and long distance moving, they also offer piano moving services, vehicle moving, cleaning service, packing and unpacking, without compromising on quality.
This company offers discounts to students and seniors to make moving even more affordable. They operate on hourly rates, based on date of the move, size of the move, and number of men needed.
Collins-Mehling Transfer Ltd
This moving company located in Mississauga is family owned and has been providing local moving, long distance and cross border services for 30 years. Their services come with flexible pricing and payment options with certified funds or via credit card. Their auto relocation services can help with a cross country drive that could make moving so much easier for you. No matter where you are moving, the company assigns a coordinator to ensure details of your move are well-organized.
This professional moving company Canada is certified with the Better Business Bureau with an A+ rating.
EXCEL MOVING AND STORAGE
This moving company started operations in 1991 and specializes in commercial moving, residential moving, and a full range of moving services. They provide moving solutions locally and Canada wide.
It is accredited as an agent with North American Van lines which makes it capable to service even moves outside Canada and the rest of North America.
SMART MOVERS MISSISSAUGA
This moving company is dependable and offers a mixture of moving services. It specializes in local moving for condos, offices, houses, and apartments within the Greater Toronto Area and long distance moves across Canada.
For residential moves, their goal is to provide efficiency, quality, and reasonable cost. They offer a detailed consultation, disassembly and assembly of furniture, professional packing services, and transport to the new destination.
Their services also include cargo delivery, piano and pool table moving, storage, and garbage removal.
BEST WAY TO MOVE
This moving company has been a trusted mover in Mississauga since 1991. They provide a full range of moving services including in Toronto and the GTA. No matter what type of moving service you need, they can deliver with unparalleled service and expertise.
The company offers residential and commercial moving services, complete packing services, as well as storage.
This moving company charges hourly rates that are based on the number of men you need. For instance, during off-peak, they charge $65 for 2 men and $95 for 3 men. They have a one-time truck fee of $100.
Their trucks vary in size from 20, 24, or 28 feet.
They also have a minimum charge of 3 hours (2 hours labor plus 1 hour travel time). Travel time is the time it takes for movers to get to your location from their point of origin on to your new location then back to their dispatch area.
BEST CANADIAN MOVERS
This family-owned and operated moving company serves the entire Ontario region. Based in Mississauga, the company has been providing exceptional and stress-free moving experiences and superior customer service for over 2 decades.
It is a fully licensed and bonded moving company with movers that are trained and attentive to your needs. They specialize in big or small moving, local or long distance, and commercial or residential moving services. They also provide complete packing services, loading and unloading, and storage.
Proper packing materials and padding techniques are utilized to protect your belongings. They have all sizes of moving trucks that are available for your move.
LET'S GET MOVING
This professional moving company is dedicated to providing superior packing and moving services to the entire region of Ontario. They offer moving, commercial warehousing, residential storage, and innovative transport solutions to help with your relocation needs.
While many moving companies claim to be the best, this moving company is set apart from competitors by their timeliness, meticulous packing, efficient loading and unloading, and safe delivery services. These factors have earned them glowing customer testimonials.
They perform local and long distance moves in Ontario, including Mississauga.
MISSISSAUGA STAR MOVING
This professional moving company is a leader in relocation in the Greater Toronto Area. Aside from its expertise in quality moving, the company also offers expert packing services.
Available day and night and every single day, you can count on this company for residential and commercial moving services. They handle small moves, emergency moves, discounted student moves, piano moving, and loading and unloading of PODS or rental trucks.
The company has locations in Toronto, Mississauga, Brampton, Oakville, and Milton.
KING'S TRANSFER VAN LINES
This moving company is one of the oldest in Canada and still owned by the same family. For more than 90 years, the company has been providing individuals and businesses with superior moving and storage services.
It offers complete residential moving, commercial moving, international moving, and storage at very friendly rates. It is an Atlas Canada Mover which enables it to perform any move within the country or even abroad. It has a state of the art warehouse in LaSalle, Quebec and regional offices in Winnipeg and Calgary. They also specialize in US-Canada cross border moves.
It has an A+ rating with the Better Business Bureau.
UNITED VAN LINES CANADA
This is the biggest moving company in Canada and is 100% owned and operated by its members. With almost 6 decades in the industry, it is well qualified to move you across the street, across the country, or the world.
They provide full-service residential or commercial moving, packing services, auto shipping, and complete loading and transport. The company has over 200 locations in Canada and can easily arrange for your relocation with its vast network of movers.
They also specialize in moving to the United States, DIY moving, and shipping of special items.
It is a member of the Canadian Association of Movers.
PRIME CITY MOVERS
This is a fully licensed and bonded moving company delivering efficient relocation services in Mississauga. They guarantee the highest level of quality services in the market.
With more than 15 years of solid experience in the moving industry, the company knows how to handle your belongings with care. They provide very low rates with absolutely no hidden fees. Unlike other moving companies, their hourly rates start when the movers arrive at your doorstep.
Their services include residential and commercial moving, disassembling and reassembling furniture, packing services, and local and long distance moving.
The company is an accredited business with the Better Business Bureau.
BRYTOR INTERNATIONAL MOVING
This moving company manages international relocation with the goal of providing peace of mind to customers. As Canada's longest established international mover, they provide packing, transport, and delivery with accurate and comprehensive quotations.
With a global network of partners built over 50 years, they provide a full suite of moving services for corporate relocation. Their services can even include representing the tenant to the landlord, payment of rent, coordination of repairs, and interim property inspections. They also provide storage solutions in modern and fully secured facilities at competitive rates.
It is the choice mover of many of Canada's top corporations for relocating employees to different corners of the world.
ARMSTRONG MOVING AND RELOCATION
This moving company provides Canada and USA moving, worldwide moving, and storage services. It is United Van Lines Canada's biggest member and can execute moves anywhere in Canada, the US or the world. It has been a leader in corporate moving in the last 2 decades.
It has access to a global network of 600 moving companies and as long time members of FIDI, they are required to comply with strict operational and financial standards.
For moving in Canada or the US, the company gives you all the time you need to say goodbye to friends and prepare for your new home by taking over every aspect of your move. They provide packing, vehicle transport, pet relocation, appliance servicing, and customs and documentation assistance.
The company is a member of the Canadian Association of Movers (CAM) and the International Association of Movers (IAM).
PREMIERE VAN LINES
This moving company is a great choice for moving anywhere in the Greater Toronto Area including the regions of Peel and Halton. It is one of Canada's most diversified movers and is affiliated with Atlas Van Lines. They've moved everything in their 50 years of history and aims to make your move a masterpiece.
The company provides local and long distance moving services anywhere in Canada, international relocation, office moving, retail home deliveries, auto/vehicle relocation, packing and crating, and short or long term storage.
For residential moving, commercial moving, or storage, you can count on this moving company to handle your relocation needs. It is a member of the Canadian Association of Movers.
LANGE TRANSPORTATION & STORAGE
This is the only North American transport and logistics company specializing in trade shows and special events. It is a Toronto based company founded in 1986. It is Canadian owned and operated and is an agent for Atlas Van Lines Canada.
Their services include transport services, specialized transport for high value products, as well as standard residential and commercial moving services.
TWO MEN AND A TRUCK
This moving company in Mississauga has been serving families in the area since 2006. It has a modern 10,000 sq. ft. warehouse and office space.
They understand that moving is more than just a truck with movers. As a full service moving company, they provide residential and commercial relocation, deliver large or single items, offer moving supplies and storage, and provide expert packing services. They also specialize in student moving and senior moving.
It is part of a huge national franchise of movers with over 350 locations across the country and the world. As such, they can handle any size of move with great efficiency. They also provide transparent and affordable rates to make your relocation as stress-free as possible.
The company is a member of the Canadian Association of Movers and is accredited with the Better Business Bureau.
You have just seen a comprehensive list of the top moving companies serving Mississauga and its surrounding areas.
Some of these moving companies are small, independent movers while others are franchisees or large van lines.
It is up to you to choose the right moving company you feel best suits your needs and your budget. In choosing the right company, you must also pay attention to other factors in order to have a successful move. Don't just look at price but rather consider a company's professional experience, accreditations, quality of service, and ability to deliver the type of move you require.
Some people often make the mistake of looking at price alone and searching for the cheapest movers. Please keep in mind that cheap may not be equivalent to quality and that too cheap moving companies could mean a compromise in customer service or overall quality of your move.
BENEFITS OF RECEIVING FREE ONLINE MOVING QUOTES FROM MOVING COMPANIES
Some people may want to take a shortcut and just try to obtain quotes over the phone to find a mover.
You might think you are saving time, and looking for the cheapest quote, but you could really find yourself disappointed and angry when you are asked to pay more than the quote.
It is important to compare actual moving quotes from moving companies that provide specific details such as hourly rates, estimated number of hours, truck size, and number of men for the move.
When you click request 5moversquotes, you will receive quickly by email actual moving quotes from movers in your area who are available to perform your house move.
This gives you a better picture of what the moving price includes and how much you are expected to pay at the end of the move.
A good practice by majority of moving companies is to visit your home after an initial quote to assess your moving inventory and situation to provide you with a fair and accurate moving quote.
Below are samples of email quotations you can receive from a moving company that you can use to check a company's background and compare with other movers' quotes.
Email Sample # 1
Troy Moving and Storage
Dear Annie,
Troy Moving and Storage thanks you for the opportunity to quote your upcoming move from Ottawa, ON to Mississauga, ON.
Choosing the right long distance carrier and having the personal attention of our experienced moving experts will make this important milestone in your life a truly positive experience.
As a carrier, we consolidate moves together to save, this way we eliminate extra costs and pass the savings to you – our customer!

We offer weekly departures from major cities across the country,
One of our departure dates will surely fit your needs!

The weight of the goods being shipped and the services you may need, will be the main two factors in determining the price of your move.

We are currently offering 35% off our regular rates.

The information received indicates that you will be moving approximately 2000 – 4000 lbs based on a 2 bedroom apartment move (as submitted with your estimate request). Below is a detailed quote pertaining to your move:

Here are our rates based on 2000 lbs:

| | |
| --- | --- |
| Description | Charges |
| Weight charges (2000 @ 26 cents/pound) | $520.00 |
| Scale fee | $45.00 |
| | |
| PRE TAX TOTAL | $565.00 |

Please Note: Final charges are based on the ACTUAL weight as determined at the time of scaling. This quote does not reflect the final price of your move, as this is a preliminary quote based on the information received.

We will meet or beat any written reputable competitors quote!

Services Included:

Full Door to Door Service, including loading, unloading and final placement of all goods at destination.
Disassembly of goods at origin – this is free for most items.
Environmentally Friendly Moving Blankets will be used to cover your personal household furnishings.
All items will be tagged and labeled with an inventory list prepared
Email Sample # 2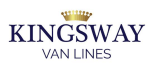 Dear Annie
Thank you for considering Kingsway Van Lines for your upcoming move. As a Leader in the moving industry and with Premium Van Lines service we will put the confidence in you that you will be making the right choice in a carrier. Below is a detailed quote for your upcoming move.
Customer Information

Origin:
Ottawa, ON
Destination:
Mississauga, ON
Move Requirements:
2 bedroom apartment

Moving Weight Range based on Industry Average

Estimated 2000 – 4000 lbs
Rates and Quote based on 2000 lbs:
Weight Charges ( 2000 lbs @ 28 cents/pound )
$560.00
Scaling Fee:
$50.00

TOTAL QUOTE (plus applicable taxes)

$610.00
Email Sample # 3
Dear Annie
As a Canadian family owned and operated business, Trillium Moving and Storage takes pride in the highest quality of customer care. One of our dedicated moving planners will help you create the ultimate moving experience.
Your Quote for your upcoming move from Ottawa, ON to Mississauga, ON
Recently you had submitted an online estimation request for your upcoming move. As you requested a quote for a 2 bedroom apartment the moving industry average lists that at approximately 2000-4000lbs. Here is your initial quote based on 2000lbs:
Moving Rates

Shipping Charges 2000 lbs @ 27 cents/pound
$540.00
Scale Fee
$45.00
SUB-TOTAL (Pre Tax)
$585.00
All the below mentioned services are free of charge
| | |
| --- | --- |
| Protection & Padding | Our Professional Movers will pad and protect everything on the moving day to ensure safety during transportation |
| Tagging & Inventory | At Origin our staff will tag everything with color coded stickers and prepare an inventory list for your piece of mind. |
| Door To Door Service | The Moving Plan includes all the Loading and Unloading services. |
| Moving Coverage | Basic Liability of 60 cents per pound per article. Please inquire about further details and extended coverage options. |
| Disassembly | Items that require disassembly on the moving day to ensure safety during transportation will be dismantled by our staff at origin. |
| Storage | FREE storage is included for 5 weeks for any Long Distance Move to assist you in your moving transition. |
| Re-Delivery | FREE re-delivery from our warehouse to your new residence. |
These email quotes give you a taste of how moving companies provide estimates for your move.
You can obtain moving quotes free of charge and no obligation from any of our partner moving companies nearest you.
Get 5 FREE Moving Quotes!
Compare Moving Companies in Canada & USA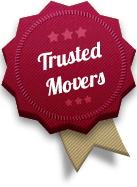 « * » indique les champs nécessaires
Top 5 Moving Mistakes to Avoid
Book at the last minute.Moving requires careful planning and time in order to ensure a smooth transition between locations. When you book at the last minute, you don't get the opportunity to make a careful search for the best movers and you may settle for the first one available. In addition, it is hard to book a really good moving company at the last minute because of previous reservations. To avoid a lousy moving deal, plan ahead and find your moving company early.

Agree on a verbal quote.

Always make sure to get a written quote. Ask questions about what is included and what extra charges may be added. There have been many bad experiences with movers that have surprised customers with additional charges on their credit card. Be smart, get a written contract rate, and ask all the right questions.
Take on more than you can handle.Ask yourself really well if you have the time and the knowledge to do all the packing and unpacking yourself. Can you be prepared in time? Do you know how to properly pack up your fragile items and assemble and dissemble your furniture on your own? If you can't, make sure to get help you need from your moving company. The stress of getting your stuff damaged due to improperly packed boxes and possible delays in your actual move may cost you more than the few dollars you save when you just hire a truck.
Not Compare Costs with at least 5 estimates from moving companies.It is critical that you get at least 5 quotes for moving to compare prices/ rates and services. In doing this, you will make the smartest decision that will help you move as efficiently as possible. Carefully study the various moving company's services, rates and reviews. Choose a reputable and reliable company that has the necessary experience, equipment, manpower, and reputation to do the job. Click https://5moversquotes.com/moving-quotes to get your online quotes for a stress-free move.
Hire a "not so professional" mover.It is perfectly understandable that people want to save on moving costs. Moving can be expensive especially when you have a lot of belongings and you are moving long distance. Bear in mind that these are your most important possessions and you stand to lose a lot if they get lost or damaged. You can save money the right way without resorting to hiring the cheapest mover you can find. Cheap isn't always the best as you can be really frustrated when a mover shows up late, breaks your things, gets into an accident or worse. It is easy enough to find professional and dependable Mississauga moving companies right here 5moversquotes.
Best Ways to Get Moving Costs
How to Compare Moving Prices
The easiest and fastest way to get moving prices is to request for moving quotes online. With our 5 free moving quotes, you get information from top moving companies servicing your area or specializing in the kind of move you are about to make.
To hire movers, you need to set an efficient plan in motion that starts with finding the right moving company for the job. When you get your free moving quotes, you can begin to ask the right questions from your movers, negotiate the moving cost, ask for a written and binding quote after a thorough in-home assessment, and compare movers quote from at least 5 moving companies.
Simplify Your Move with Best Moving Companies
Anyone who has ever moved will tell you that it is a difficult process, often times expensive and comes with lots of headache and stress.
Fortunately, times do change and the level of quality of moving services also changes with the times. Recent years has seen how moving company costs on average have become more competitive with consumers having more options to compare moving truck prices, customize moving services to economize, and generally make moving a lot easier.
The simplest and easiest way to find best moving companies is to obtain free online moving quotes.
We help answer your questions about moving cost, moving tips, moving companies' reviews, and more, so you can save time on your research while you look for the best moving solutions for your home or business.
Upon receiving your free quotes, feel free to interview and assess the movers' qualifications and ask questions regarding proposed moving package.
You can learn effective and practical ways to lower moving costs when you hire moving companies in Canada.
THE RISKS IN HIRING CHEAP MISSISSAUGA MOVERS – THE DANGER SIGNS
There's no doubt that moving to a new city is expensive. It is therefore natural that people would look for the cheapest movers for their relocation. It sure makes sense to go with the lowest available hourly rates particularly if you just need a moving truck with helpers.
Frequently, consumers search for cheap Mississauga movers on internet sites like kijiji.ca. It is amazing how low the rates are compared to professional movers. Here you'll find rates as low as $40 per hour for truck and 2 movers. So what's the catch?
Think for a moment. What exactly are you relocating? You are not just moving boxes but your entire life. Those moving boxes contain all of your life's possessions that you value and should anything go wrong, you stand to lose a lot.
According to CBC News Canada, consumer complaints against moving companies are on the rise. Complaints against hidden fees, dumping or holding of furniture and other belongings, and other illegal tactics have been used by fly-by-night operators to scam consumers.
It is important to understand that moving companies are businesses that need investment and operating capital. These include:
Regularly maintained and clean moving trucks
Proper moving equipment and supplies
Workers' compensation insurance and liability insurance
Clean uniforms
Good salaries
These are all expenses that any moving company must recoup to be financially sound and profitable. You can't help but wonder what shortcuts they take or how they cut corners to still make money if they charge very cheap rates.
Let's take a look at some of the experiences customers have reported about cheap moving services from kijiji.
Ever heard of bait and switch? Some companies or individuals post ads on the internet marketing very cheap rates for a moving truck with helpers. This attracts a lot of potential customers who immediately regret hiring such a company on moving day. Why? As soon as the moving truck is loaded, they get presented with a moving bill that is 3 or 4 times higher than the quoted price. If a customer refuses to pay, they threaten to drive away with your belongings or leave everything on the street. Some movers also charge for a big truck and send a smaller truck which means multiple trips, longer time to complete the move, and therefore higher final moving bill.
Some consumers have also posted stories about how their movers never showed up, or were extremely late, or hurried through the move and damaged their stuff.
Please keep in mind that you will be letting these movers into your home and handling your possessions. Would you want dirty-looking movers or persons who look like they just got out jail inside your house?
Whenever you pay for something, expect to get the value equal to your money. If you go for extraordinarily low rates, there will always be a catch.
Here are some movers with ads in Kijiji that you may find:
We don't know if these movers are good or bad as they are not part of our moving network. As a consumer, you have complete freedom to choose the service you want. But for your own protection, don't take anybody's word for it when they claim to be licensed or insured but ask for the proper credentials.
Professional moving companies make the effort to conduct background checks and drug tests on their employees for the safety of their customers. They also comply with the ethical practices and guidelines from the Canadian Association of Movers and the Office of Consumer Affairs Canada.
Are you still thinking of hiring the cheapest mover from kijiji? Make sure to verify a moving company's license and insurance, experience, service quality, and customer feedback to protect yourself from becoming a victim of a moving scam.
You can watch a video of moving scams from CBC so you can watch out for shady practices by disreputable moving companies.

BE ON GUARD AGAINST THESE MOVING SCAMS
Choosing the wrong moving company can lead to thousands of dollars in damaged furniture or missing items.
Considering that most movers, by law, are liable for only $.60 per pound, it amounts to almost nothing compared to the cost of replacing a TV, a bike, a mattress/bed, sofa, or washing machine. Full replacement value insurance is an additional charge to your moving services.
What are the most common moving scams perpetuated by disreputable or dishonest moving companies, most of which are fly by night operators?
PHYSICAL ADDRESS
Most consumers try to find a cheap moving company from internet sites or the Yellow pages. This makes it easy for unscrupulous individuals to market their services using excessively low rates. One of the things a reputable moving company needs to have is a brick and mortar headquarters. It should have a storefront with a sign that identifies the business.
If you come across a mover that doesn't have a physical address on their ad or website, does not use a legitimate business name, or has a moving truck without a painted brand, be very wary.
COMPANY LANDLINE
Another tell-tale sign that a company may not be on the up and up – no land line. Any legitimate business has a landline and if you are talking to a person strictly by mobile phone, you may be at risk.
Many moving companies don't ask for deposits although there are legitimate ones who do. This happens usually during peak season when movers get fully booked for weeks in advance. Majority of movers offer flexible payments and payment options, including payment by certified check or credit card. If the movers only take cash, there could be a potential danger there.
EXTORTION PRACTICES
Many consumers have also complained about extortion. There have been instances when a so-called moving company provides an initial estimate and on moving day, suddenly hikes up the bill with undisclosed charges. Some movers have even gone to the extent of holding goods hostage until you agree to pay the higher amount.
How do you protect yourself from shady practices? Get a written moving quote and determine if it is a binding quote or a not to exceed quote. This type of quote means the final moving bill cannot be more than 10% higher than their initial quote.
OPERATING ILLEGALLY
Some companies claim to be legitimate businesses when actually they are not registered or insured. It is important to ensure you are dealing with a licensed and insured moving company to protect yourself and your valuable goods.
Should a mover be caught during the process of your relocation, they will be shut down and you will be greatly inconvenienced.
If you spot something unusual or get vague answers from your movers before moving day, better stay away. The $100 you save with cheap movers may cost you more in damaged furniture, missing belongings, and great emotional and mental stress.
In looking for the right moving company, it is important to think of your security and the safety of your belongings.
Avoid rogue movers and use companies that have a proven track record and a good reputation. You can always find reputable moving companies with 5 free movers' quotes.