Best Movers in Ontario – Moving to Ottawa, Mississauga, Hamilton, Toronto, Kingston, London
In partnership with over 200 moving companies in Canada, our network offers free moving quotes for moving anywhere in Ontario.
Whether you are making a local or long distance move, our moving partners are licensed and insured for transporting household and commercial goods across the province and from city to city.
When you request for free moving estimates using our platform, you are assured that you receive quotes only from reputable and professional movers.
Get Professional Moving Services at Reasonable Prices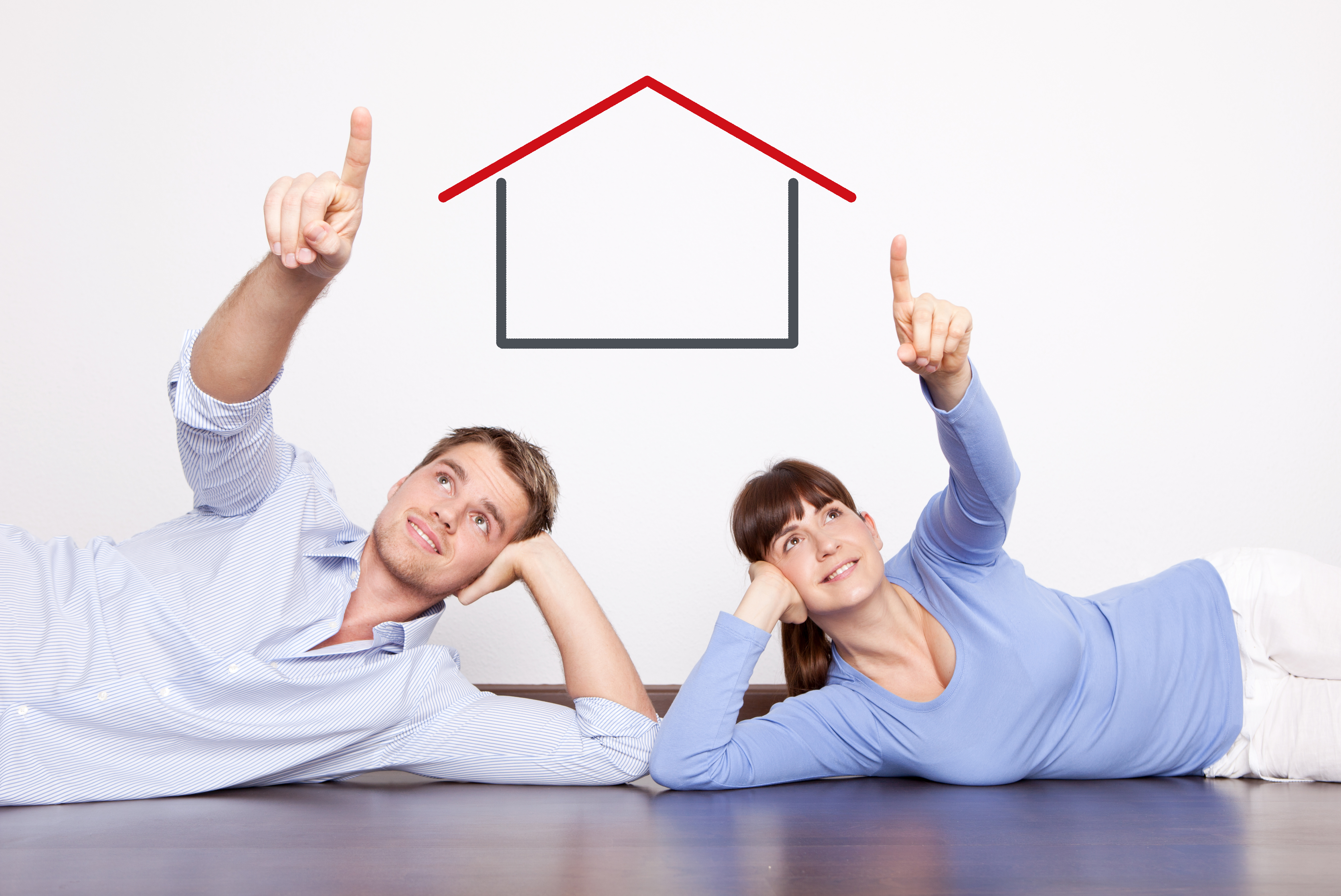 Ontario is the most highly populated provinces in Canada, accounting for over 40% of the country's total population.  Canadians move to Ontario provinces for work, high quality of life, and for retirement.  Many of Ontario's provinces, including Ottawa and Toronto, see a huge turn-out of new arrivals each day.
If you are moving to popular Ontario cities like Ottawa, Toronto, Burlington, Richmond Hill, Kingston, or Sudbury, you will need to look for the best moving company for your relocation.
Unique Benefits of Finding Movers with Free Moving Quotes
Looking for the right mover can be time-consuming and overwhelming. How do you select a mover from the dozens of moving companies around?
More importantly, how do you make sure that you will not be a victim of an unscrupulous mover?
In using our free moving quotes, you are assured that our moving partners are legitimate companies that comply with strict ethical standards.
✓ Members of the Canadian Association of Movers
✓ Members of the American Moving and Storage Association
✓ Members of the International Association of Movers
✓ Members of local Chamber of Commerce and other business organizations
✓ Accredited with the Better Business Bureau
You save on time. You also save money. Our moving partners are committed to providing the lowest possible moving quotes based on your needs.
Types of Moving Services to Suit your Budget
People make different types of moves. Depending on the distance and size of your move, you'll need to find the right moving company for your relocation. You will also want to know  how much moving companies charge for moving in Ontario.
Local Moving Companies in Ontario
If you are moving within the same city, you'll need a local moving company.  Local movers provide a moving truck with movers with hourly rates.
Local moving companies provide other additional services such as professional packing services, piano moving services, and more.
Your final moving bill will be calculated based on the moving company's hourly rates.
Extra Charges for Local Moves
Moving companies may also have extra charges that vary from one company to another. Many movers require minimum hours for a local move, usually from 2 to 4 hours.  This means that even if your move takes only 2 hours, your moving company may bill you the minimum of 3 or 4 hours.
Most moving companies also charge for travel time, usually 1 hour.  This covers the time movers leave their base to your residence and when they leave at the end of the move and travel back to their base.
Thus, it is critical that you compare moving companies and moving quotes so you can compare movers' charges and services.
Long Distance Moving Companies in Ontario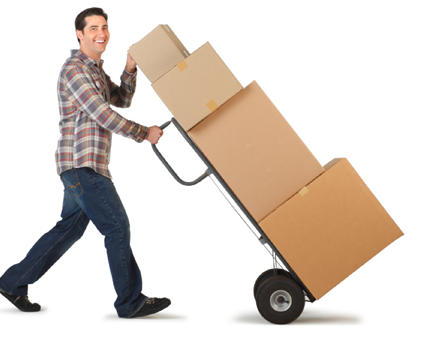 A long distance move can be from one city to another, such as from Ottawa to Toronto, generally in excess of 100 miles.
Long distance moves work differently from local moves. Instead of hourly rates, long distance moves are calculated based on distance and weight of cargo.
If you request for free moving quotes, you'll find that the estimates will vary. But to be able to choose the best moving deal, you'll need to look at other factors such as:
Moving Insurance
Moving companies usually offer basic insurance ($0.60 per pound).  Customers are given the option to purchase additional moving insurance. Some moving companies provide more comprehensive moving insurance which would explain their higher moving rates.
Level of Experience
Some moving companies are proud to have been in the industry for a long time, some as long as nearly 100 years.  They are confident in their ability to deliver a more seamless, professional, and exceptional moving service.  Newer companies may offer lower rates to appeal to customers who look at price rather than quality.
Network and Resources
It is also important to consider the speed of delivery. Expedited moves usually cost more than moves with longer delivery time.  Large moving companies with a wide network such as large moving van lines are able to deliver faster due to a wider network of moving agents.
There are many reputable and professional movers in Ontario that can make your relocation pleasant and organized. To ensure you choose a good long distance mover, learn more about long distance moving costs and long distance moving services.
International Moving Companies in Ontario
If you are making a cross-border move such as from London to Detroit, you'll be needing an international moving company. Not all movers are qualified or equipped to handle cross-border or international moves.  You'll need to look for an international moving company to handle your relocation.
Full-Service Movers in Ontario
Full-service movers in Ontario offer more than just a moving truck and movers for relocation. They offer a wide variety of services including short or long term storage, auto relocation, professional packing, piano moving services, and more.
Many full-service moving companies can handle all types of moves whether local, long distance, or cross-border moves.
How Movers Charge for Moving Services
It's not difficult to understand how movers price their relocation services.  For many people moving homes, price is most important in choosing a mover.
However, we want to emphasize that while price is important, the safety of your household belongings is equally important. Some cheap movers may not be insured or even qualified to transport household goods. If your cargo gets lost or damaged, you may end up losing much more than what you saved from your moving service.
When looking for cheaper moving services, make sure to deal only with a reputable moving company and check on moving insurance.
When you request for free moving estimates for moving in Ontario, your moving company will provide written moving quotes that are transparent and with no hidden costs.
Residential Moving Services Anywhere in Ontario
Are you moving from an apartment to a new home?  Do you need to move from Ottawa to Gatineau?
Wherever you need to go, you will be happy to obtain residential moving services from professional moving companies.
Movers in Ottawa, Toronto, and other Ontario cities can help you relocate without stress and within your budget. You can choose to customize your move by getting only moving transport or a full-service move where movers take care of everything including your packing.
Large moves are complicated because of the volume of goods as well as the complexity of moving heavy items like piano, hot tub, or pool table.
If you want to know the cost of your residential move, request for 5 free moving quotes from our partner moving companies to find the right mover for your relocation.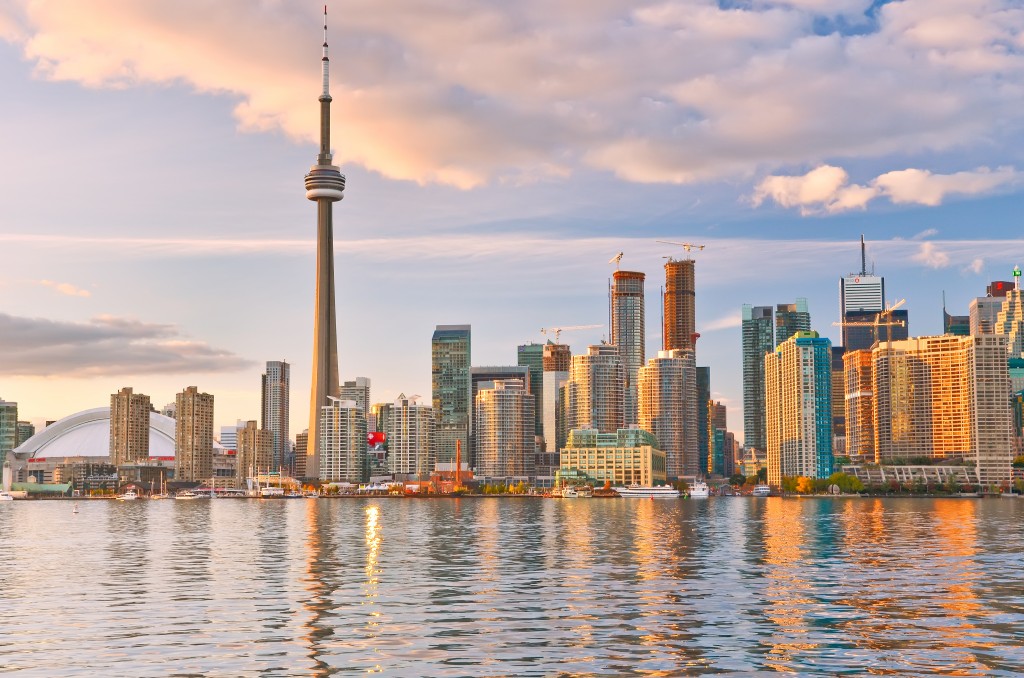 A QUICK REVIEW OF TOP 12 ONTARIO MOVING COMPANIES
AND THEIR SERVICES
If you are seriously contemplating a move to a new city in Ontario, you will naturally be interested in knowing how much it would cost to move here.
Depending on where you are moving from and the type of moving service you need, your moving cost can vary based on your choice of mover, your choice of moving service, the distance of travel, and the weight of your household goods.
Generally, a long distance move means traveling outside provincial limits, within Canada or crossing to the USA and vice-versa.  The cost will be calculated based on distance and weight.  In contrast, majority of moving companies offer hourly rates for local moves.
It costs around $1000 to move a small home at peak season and this cost will go higher for larger homes.  If you use a fly by night operator offering a much lower rate, you could make matters worse and end up paying double the cost or even suffer damages to your belongings.
One good measure to protect yourself from moving scams and disreputable movers is to be informed about Consumer Beware List issued by the Ontario Ministry of Consumer Services.  This is a searchable database showing consumer complaints filed against a moving company and what action had been taken regarding it.
Relocating to Ontario will require a lot of planning and research.  It can be overwhelming to find a reliable mover with so many moving and storage options available to you online.  You can read a number of moving company reviews and ask friends and family about moving companies in Canada but that could further confuse you.
We would love to help you out by providing you with useful and relevant information about Ontario moving companies with our listing below.  Here you can browse moving services you can choose from and check the average moving rates that companies offer.  We have even included moving company reviews when available to guide you in evaluating these movers.
You can compare actual moving rates for moving from your location to any city in Ontario by requesting for 5 free movers' quotes from our licensed and insured moving partners.
ONTARIO MOVERS
This moving company in Nepean specializes in local Ottawa moving and long distance moving from Ottawa to Greater Toronto, Montreal, Kingston, Hamilton, Oshawa, Burlington, Windsor, and Kitchener.
They provide residential moving services, commercial moving, local and long distance moving to Ontario cities, packing and unpacking, and storage.
The company offers hourly rates for local Ottawa moves and flat and binding moving estimates for long distance moves.  It is a fully bonded and insured moving company.
Moving rates include free blanket wrap, disassembly and reassembly of furniture, uniformed movers, and custom-built moving trucks to guarantee your stress-free move.
TWO SMALL MEN WITH BIG HEARTS
This moving company was founded in Vancouver in 1981 and started with one truck and 2 movers. Today, it operates 38 offices across Canada and independently owned franchises with a fleet of more than 100 trucks and 250 employees.
Its offices in London, Ontario is committed to providing fair and accurate estimates to customers for all types of moving.  It also offers packing services, packing supplies, clean moving equipment, well-trained and professional movers, and storage facilities.
It is Canada's largest network of independent movers and provides high quality services at very competitive prices.  You can also find other locations throughout Ontario.
ATLAS VAN LINES CANADA
Atlas Van Lines Canada is a national mover and has relocated thousands of families for more than 53 years.  As a choice moving company, it has ethical practices and provides quality services to customers to guarantee a hassle-free moving experience.
With more than 150 full service national moving agents in all provinces and territories across the country, the company can definitely help with your relocation anywhere to and from Ontario.
It offers household moving services, corporate moving, Canada to USA moving, US-Canada moving, and storage.
It is a member of the Canadian Association of Movers and is accredited with the Better Business Bureau.
AMJ CAMPBELL
This moving company was established in 1934 and is one of the largest moving organizations in the country.
Its franchise group, FGI, operates AMJ Campbell branches in Peterborough, Kingston, Pembroke, Toronto, and storage facilities throughout the region.  It provides household goods moving, office and commercial moving, international moving, specialized moving services, and warehousing and storage.
The company has an A+ rating with the Better Business Bureau and is committed to ensuring a smooth and stress-free move to its customers.
UNITED VAN LINES CANADA
If you are moving within Canada, you can take advantage of full service residential moving from United Van Lines.  From packing your fragile items to shipping your car, you won't need to lift a thing during your move.
It also provides crating, appliance servicing, and storage with more than 200 locations in the country.
It has been a choice moving company in Canada since 1953 and has won many awards for its genuine customer service and high quality services.  The company specializes in household moving, interstate moving, international moving, and specialized moving services.
United Van Lines is a member of the Canadian Association of Movers and is a BBB accredited company.
SWAN MOVING AND STORAGE
This moving company in Guelph handles everything to get you from point A to B.  It specializes in household moves using high quality moving services.  The business began in 1972 and has become one of the better moving companies in the area.  The company also handles commercial moving, executive transfers, and antique and piano moving.
To help you obtain a successful and smooth move, the company does inventory, packing, storage, and supply of moving materials.  They can also accommodate last minute moves.
It is a mover of choice for Waterloo, Cambridge, Guelph, Kitchener, Milton, and throughout Ontario.
WESTMOUNT MOVING AND WAREHOUSING
If you need a Waterloo moving company, you can depend on this mover to get the job done in an orderly and cost-efficient manner.  It is one of the trusted moving companies in Kitchener-Waterloo and has 2 sister companies in Ottawa and Montreal.  The company has been providing high quality moves since 1938.
The company's services include local and long distance moving within Canada, Canada-US moving and vice versa, commercial moving, international moving, employee relocation, and storage.
It is also United Van Lines Canada's largest moving agent. As a Kitchener-Waterloo moving company, it excels at residential moves of all sizes and throughout Ontario.
It is accredited with the Better Business Bureau and is a member of the Canadian Association of Movers and the International Association of Movers.
FIRST RATE MOVERS
This moving company began in 2003 and is one of the best movers in Ottawa.  Their professional services include attention to detail, uniformed movers, complete moving equipment, and tools such as runners, blankets, pads, and wardrobe boxes to protect your belongings.
The company only uses full time employees, no part-timers or day laborers.  It is a top rated company accredited with the Better Business Bureau and is fully licensed and insured.
For local moves, the company offers one mover and 16 ft box truck for $65 per hour or 2 movers with truck at $100 per hour.  They also charge 1 hour travel fee to cover travel fees from point of origin and back.
For long distance moves within Ontario that is more than 100 kilometers outside of Ottawa, travel charge is computed based on a per kilometer charge.
IN AND OUT MOVING
This company offers moving labor services in Toronto.  They help you with movers to load and unload your rental truck, pack your things, and anything you need help with for your move in the Toronto area.
They provide flat rates to make moving affordable without any hidden fees.  Their moving rates are based on location, size and number of trucks, and number of movers.
Included with every move are complete moving supplies and equipment and basic insurance cover.
SMART MOVERS HAMILTON
This moving company is a leading relocation specialist in the country providing an array of specialized services for residential or commercial customers.  They are skilled in apartment moving, home moves, condo moves, and storage.  Their movers use advanced moving equipment and methods to ensure a smooth relocation each time.
They have offices in most cities in Ontario including Barrie, Newmarket, Richmond, Markham, Whitby, Oshawa, Vaughan, and more.
They provide local and long distance moving services, disassembly and assembly of furniture, piano or pool table moving, and storage.
WE MOVE GTA
This is a Toronto based moving company that covers the Greater Toronto and surrounding cities.  They provide moving and cartage services in the Greater Toronto area and specializes in household moving and commercial moving.
This company understands that relocation is difficult and stressful and is committed to making your moving experience as comfortable as possible.  They offer competitive rates for high quality services and enjoy a high repeat and referral business.
All their moving trucks are fully equipped with special tools, blankets and dollies to complete moves safely and fast.
SPRINT MOVING SERVICE
This London moving company offers complete moving services and has been serving the area for more than 5 years.  It has built its reputation as an affordable mover that doesn't compromise on service or quality.
They specialize in residential and commercial moving services.  Their movers have extensive experience in handling fragile items like antiques and fine art as well as pianos.  They also take care of dismantling and re-assembling household items. with complete tools.
In case you are still unsure as to which city in Ontario is the best place to relocate, such as feeling torn between Ottawa or Mississauga, you can visit our Moving to Ottawa Guide for more information.
FIND THE BEST ONTARIO MOVERS FOR THE BEST MOVE
This is just a few of professional moving companies serving Ontario.  In order for you to find your best moving company, it is best to compare multiple moving quotes, verify movers and their services, and compare value for money.
You can save a lot of time and money when you request for 5 free movers' quotes from the best relocation companies in your location.
No matter where you plan to move in Ontario, we have the right moving company to offer you a full-service move or custom moving services of your choice.
Fill-out our short online form with your moving details and connect with top moving companies near you.
Get 5 FREE Moving Quotes!
Compare Moving Companies in Ontario