7 June 2016,
The city of London, Ontario is situated in Southwestern Ontario.  It is often overlooked due to its proximity to Toronto.  It is popular for its old world charm.  Similar to its British namesake, double-decker buses can be spotted on its downtown streets and it intersects the Thames River.  It is also known as Forest City, with an estimated population of 500,000, located hallway across Toronto and Detroit, and ranks as the 11th largest Canadian city.
The city today is a center for healthcare and education in the region and hosts a wide variety of festivals and other cultural events.  Its economy is focused largely on education, being home to Fanshawe College and the University of Western Ontario, medical research, and information technology.  It has an international airport and fully serviced bus and train stations.
Moving to London requires finding a local or long distance mover to help ease the anxiety and difficulty of relocation.  At 5moversQuotes, we aim to make it less stressful for you by providing:
Useful and informative moving advice
Tools and resources for employment, education, and housing
Reliable movers' information and moving reviews of London, ON moving companies
By clicking the request button, you get free and no obligation quotes from professional movers in London to help you find the best moving deals.
What's to Love about London – Moving Advice
London's climate is humid continental.  Summers are warm to hot and humid, with temperatures in July averaging at 20.8 degrees Centigrade.  The city gets its fair share of thunderstorms and occasional tornadoes.  In the winter, snowfalls are heavy and cold.
Life in London – Things to Do
The city is filled with beautiful parks and trees, making it ideal for innumerable outdoor activities.  Its natural parkland is unmatched in Southwestern Ontario.  The city manages around 200 parks of different sizes along with special parks for skateboarding.
It is also known as a city that loves to laugh, live, and experience – from gastronomic delights with its scattering of cafes and restaurants, to visual and performing arts.  Remarkable Canadian artists from Guy Lombardo to Ryan Gosling, come from this tradition.
For sports lovers, you will be engaged all year round with London's sports teams for basketball and hockey.
For the whole family, you have a wide variety to pick from – the East Park with 18-hole golf course and waterpark, the Fanshawe Pioneer Village, Boler Mountain for day and night skiing, and the Children's Museum.
London Economy
The city's proximity to the US border, its rich agricultural lands, and a strong manufacturing sector has made Southwestern Ontario an important economic hub.  London has advanced in the fields of food processing, manufacturing, and information technology.
People desiring affordability, security of mid-sized communities, charm and business opportunities in a big city would be very pleased with London.  Compared to other cities, child care costs are lower, good neighborhoods are aplenty, and abundant recreational facilities in your spare time.
With its location along the NAFTA superhighway, the city has a diverse economy with economic giants like McCormick Canada, 3M, Starlim North America, London Life, and Trojan Technologies.
For London Tech jobs , you can see job openings and apply with various companies online to prepare for a move to London.
Housing
In London's old South can be found Wortley Village which was voted best neighborhood in Canada in 2013 in a competition organized by the Canadian Institute of Planners.  There are many housing options in the city – Victorian era homes, modern apartments and condominiums, and heritage homes.  The Old East Village is another award winning neighborhood chosen in 2014.
London neighborhoods are divided into Central London, North East London, North West London, and South West London. There are quite a few neighborhoods that are popular for young families in the area.  For instance, Byron has a mixture of old houses in large lots and more modern ones in smaller lots. This area is located on the city's west side.  Westmount also has older houses in large lots and condos, too.  Newer subdivisions are being developed in the area, located on the south-west side of the city.  Southcrest has ranch-style homes in large lots. It is an ideal area for young families who are looking for their first home.  Located on the south of the city, the market prices are a little below average compared to other neighborhoods.
You can compare and select great neighborhoods in London, ON to move into with more detailed information on nearby schools and population facts.
Choosing your Moving Company
You want to find low cost moving companies for your move to save money.  The best step to take is to get multiple quotes to compare moving company prices and services.  Whether you want a full-service move or a semi Do it Yourself move, professional movers can customize your moving service to suit your budget.
It is important to understand how professional movers charge for moving services in Canada  so you can control your budget and not fall prey to unethical moving practices.
Find below some of the best professional moving companies in London, ON to choose from.
Get 5 FREE Moving Quotes!
Compare Moving Companies in Canada & USA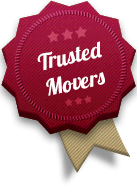 Review Of London Professional Moving Companies
Moving company # 1-  Universitybrand Movers
This local moving company provides long distance moving within Ontario and the GTA.  Aside from residential and commercial moving, the company also offers cleaning services, junk removal, packing services, and help with downsizing.
For people who want to do their own packing, the company provides eco-friendly green bins at friendly prices.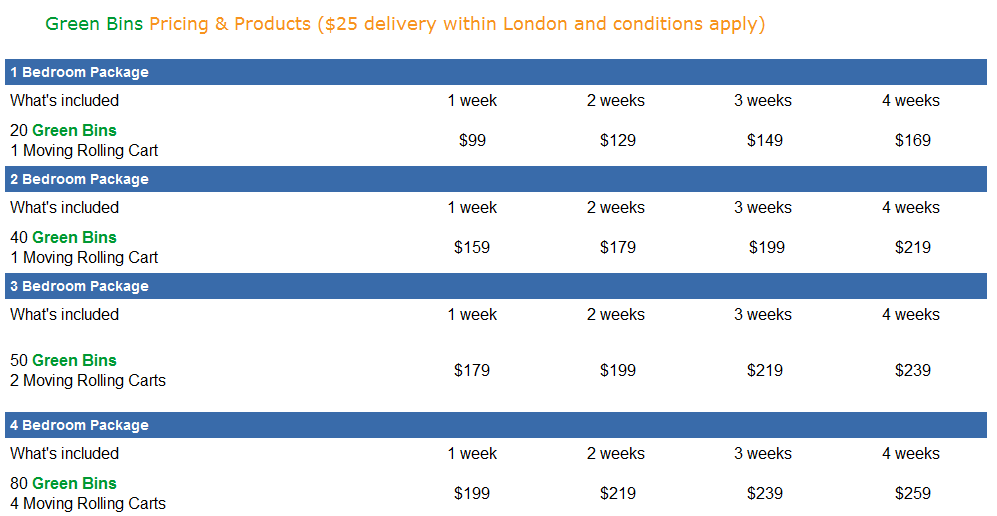 Most of their movers are recent university graduates carefully trained to provide excellent customer care.
Moving company # 2 – Campbell Bros Movers Ltd
This London mover is a member of United Van Lines Canada since 1964 and is now its largest shareholder, getting 40% of market share for long distance moving.  It provides local, long distance, and international moving and storage services.
For customers' convenience, the company also provided containers as an alternative transport method together with extended transit time and short term storage in transit.  Their size and experience gives them the edge in handling cross border moves to the USA.
The company is a member of the Canadian Association of Movers and is one of Canada's Best Managed companies.
Moving company # 3 – Two Small Men with Big Hearts Moving
This London moving company provides local and long distance moving, commercial moving, vehicle transport, storage, and moving supplies.  It is part of a large franchise with offices all over Canada including BC, Alberta, Ontario, Quebec, Manitoba, and New Brunswick.
Today, it is considered as the biggest independent network of movers in the country with more than 250 employees and 100 moving trucks.
Moving Company # 3 – RJ's movers
This moving company is family owned and operated and has provided moving services in London and most of Ontanrio since 1969.
Aside from household and office moving services, the company also offers packing services and are excellent piano movers.
If you are in between moves or need storage services, the company provides 2 great storage options – in a climate controlled storage facility or containerized storage. This can be stored outdoors and delivered to your new home whenever convenient.
Moving Company # 4 – Moving Again
This London moving company is an agent of Great Canadian Van Lines and can move you anywhere in the country or the United States.  It has served London Ontario since 1996.
Aside from its residential and commercial moving services, the company also provides electronic equipment moving, piano moving, and packing services.
As reputable movers, it is accredited with the Better Business Bureau with an A rating and is a member of the Canadian Association of Movers and the WSIB.
Moving company # 5 – Two Men and a Truck
This moving company opened their London office in March 2006 with two trucks and has grown rapidly since.  With more than 20 movers and drivers in their employ, they can service any local household or commercial move, big or small.
In case your move is unique and you need specialty relocation, the company can customize your move to suit your situation and budget.  The company has won the London Readers' Choice Award for Best Movers.
We aim to make your move as stress free and efficient as possible by providing you with the best movers in your area from our network. Feel free to request for your 5 free moving quotes today to compare movers and hire the right moving company for your move.
We've got more moving company reviews and moving tips on our site for your convenience.
No matter where you are moving, we got you covered.
Enjoy your move to London, ON with our partner moving companies serving Ontario.