12 juin 2016,
Cambridge is just a short drive from Toronto and situated in the Golden Triangle. It is also near 3 American border crossings. This unique location makes the city truly an ideal relocation spot.
With 3 charming downtowns – Galt, Preston, and Hespeler, – Cambridge is a fantastic place to live and work. Many families move to Cambridge from other cities in the Greater Toronto Area and even other parts of Canada due to its lower cost of living and high quality of life.
If you are relocating here, we can help you find hot moving deals to Cambridge for local or long distance moving.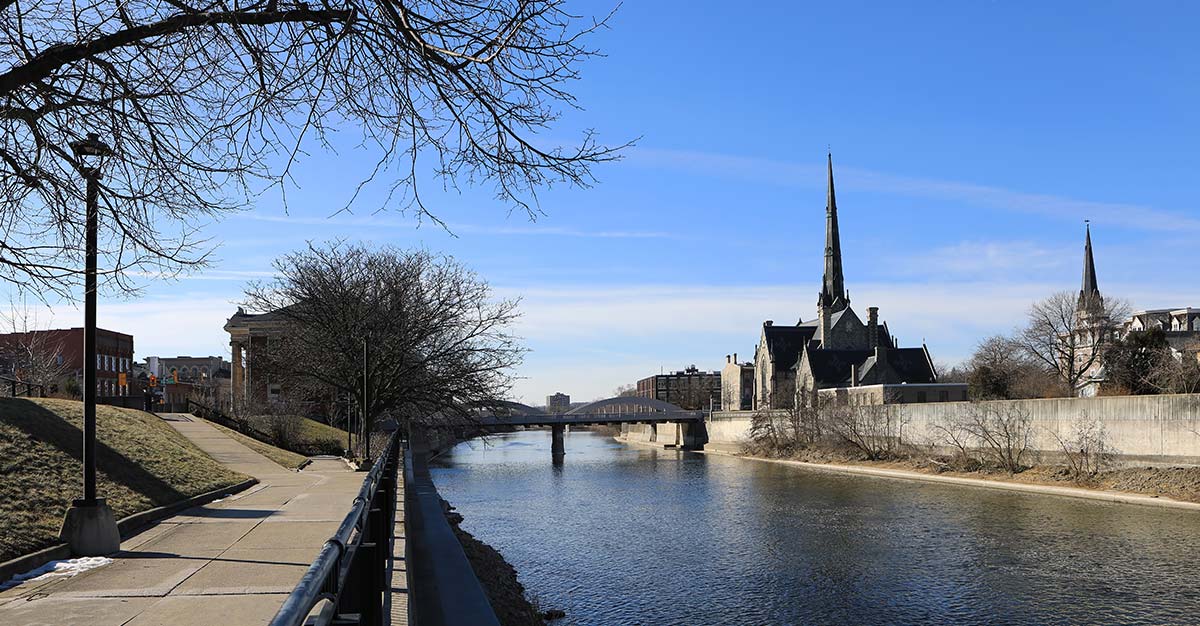 What are you looking for in your mover?
People looking for a mover for relocation want different things. Some individuals only want a moving truck with the cheapest moving rates while others expect more – uniformed movers, clean truck, long track record, and higher insurance coverage.
For moving to Cambridge, you have many choices when it comes to moving companies. Know, however, that these moving companies are not the same.
Thus, it is critical to know what you are looking for or rather, what you should be looking for in a moving company.
Safety and Quality on Top of Price
In your last move 7 years ago, you made a local move from a studio to a 2-bedroom apartment. You were probably happy with the low hourly rates offered by your local mover.
But that was then. If you are making a long distance move to Cambridge from your 2-bedroom apartment, you'll be covering a greater distance and bringing more inventory of things you have saved up for and accumulated in the last few years.
Aside from the moving rate, you should also look at moving insurance included in the rate. With basic insurance, you are only covered for $0.60 per pound. Check if your homeowner's or renter's insurance covers your goods in transit. Check answers to common questions about moving insurance to see if you need to buy additional coverage.
Moving companies know too well that customers usually look at the bottom price. You may get low moving rates and think that they are the best deals. But wait, are there other add-on charges for fuel, movers, stairs, or travel time? It is important for you to ask potential movers for a clear understanding of the quote.
Look for Experience and Quality Service from Movers
Savings from moving expenses is important. But cheap movers, more often than not, compromise on quality to meet the price.
Because your movers will be handling your valuable possessions, you should also consider the quality of their service.
How long has the company been in business?
Is the company accredited with the BBB or a member of trade associations such as the local Chamber of Commerce or the Canadian Association of Movers?
What do their customers say about their service on online review sites?
Further, your movers are strangers you will be letting into your home and handling your goods. It is a good safety measure to want movers to be in uniform, have proper company IDs, and to have been background-checked by their moving company.
In this line, it's best to go for moving companies that employ full-time employees rather than contractual or part-time movers.
Looking for experience and quality service from your moving company. You deserve to have a safe and pleasant relocation.
Good-bye to Expensive Movers: Best Moving Deals to Cambridge
Moving companies have a wide variety of moving services to offer. To save on costs, you should get only what you need. If you have the time and the ability to do more for your move, by all means go ahead and cut down on moving expenses.
Moving companies have a premium service for customers who require more help with packing, crating, loading and unloading, and transport.
You Can Pack or Get Professional Packing Services
If you can do your own packing, you'll only need help with loading/unloading and transport. The less work movers do, the lower your moving bill.
Moving services aren't really expensive if you just require the basic package – moving truck with movers.  Even if you are paying hourly rates, if you prepare well for your moving day, your movers could be finished with a 2-bedroom apartment in 3 to 4 hours. Depending on your point of origin and distance to Cambridge, your move could be completed by 7-8 hours including travel time.
Moving companies give value-added products and services, such as:
✓ Free packing tape and stretch wrap for your furniture
✓ Free use of moving equipment and tools like dollies, floor runners, pads
✓ Free use of wardrobe boxes
✓ Free cargo insurance for long distance moves
✓ Free one- month storage for long distance moves
These are just some of the best deals offered by professional movers to give you more bang for your buck.
There's more. Many moving companies also offer much lower moving rates during off-peak. Avoid moving during public holidays and the summer months. They also provide discounts to seniors, students, and military.
Lower Moving Costs with Economical Moving Options
Maybe you want something even cheaper. Many moving companies want to make DIY moving even more inexpensive with modern moving services for budget-conscious.
Sharing Truck Space with Consolidated Moves
If you are moving with a small load (less than 2000 pounds), you can consider sharing a truck with a consolidated move.
Consolidated moving services are not offered by all moving companies but this service is certainly much cheaper than a regular moving package.  Your moving company will load your cargo to a truck together with another customer's load moving to the same direction. This allows customers to share travel cost which is the most significant cost of any move.
Because movers will be making more stops than usual, delivery of your cargo could take longer. You should prepare to get by while waiting for the arrival of your goods. Depending on the distance of travel, delivery of consolidated moves could take days to 2 weeks.
You Pack and Load, They Deliver
If you are not short on time or brawn, another cheaper option is to get a moving container from a reliable moving company.
Moving containers come in a variety of sizes. Your container is delivered to your address and parked in your yard. You can do your packing and load your stuff to your container. Depending on the company, you could have 2 weeks to a month to finish loading your container. It will then be picked-up and delivered to your destination.
Moving containers are secured with lock that only you have access to. For example, United Van Lines offers moving containers for moves in Canada of 700 miles or more. You have the option to get expedited or delayed delivery, depending on your convenience.
Local Vs. Long Distance Moving to Cambridge
Moving companies have different pricing systems but they generally operate on 2 factors – distance and weight.
Since local moves (within Cambridge) are generally around 50 miles, movers charge hourly rates to make cost more economical.
You'll find hourly moving rates for moving truck and movers. Make sure to get the right size of truck and number of movers. If you a large item such as a piano or a pool table, make sure to inform your movers.  Generally, moving a specialty item will be charged extra.
A few things to keep in mind:
For local moves, moving companies generally have a minimum-time policy. Some movers require 2 hours minimum while others require 3 hours.
Some movers charge for stairs and elevator
Tipping is neve required but certainly welcomed.
Deposits for local moves are not usual unless you are booking during peak season.
Most movers charge for travel time. This means the clock starts when they leave their base and ends when they arrive from your destination. The usual practice is for movers to add 1 hour to your bill for travel time.
How long distance moving costs are calculated
A long distance move (usually more than 100 kilometers) is calculated based on distance and weight. Moving companies will also factor in optional services you may need such as professional packing or storage.
Movers provide you with an initial moving estimate based on your moving information (date of move, origin and destination, and inventory). An in-home assessment will allow movers to make a more accurate assessment of your cargo and provide you with a written and binding quote.
See homeowners' checklist for long distance moving  and how to choose the best moving company.
Save tons of money from your long distance move with these 7 steps 
If you want to save money from long distance moving costs, you can follow these very practical money-savers.
We mentioned that long distance moves are calculated based on weight of your cargo. If you are the average person who accumulates a lot of stuff over the years, how do you move them on a tight budget?
Don't Assume Renting a U-Haul is Cheaper
Don't just assume hiring a U-Haul truck is less expensive than movers. Many do-it-yourself movers have tried it and realized they sweated and spent more than they would have with a moving truck and movers.
The best thing to do is to Compare Multiple Quotes from Professional Movers.
Ask for at least 5 free moving quotes from Cambridge moving companies. If you are moving during off-season, you can even negotiate your moving rate or get as much as 30% off from the regular price.
Moving supplies can cost a bit of money. You can get free boxes of good quality from liquor stores or retail stores. But a word of caution; don't use old boxes as they may not hold up too well and you could end up with damaged items.
Discard items you've stored that you don't really need. Donate them or sell them to trim down your inventory. In fact, take measurements of your furniture to make sure you can really use in your new home or apartment what you plan to bring.
Consolidate your shipment if you have less than 2000 pounds. Sharing travel costs with another customer can dramatically reduce your moving costs.
Avoid unnecessary moving fees and charges. Prepare well by reserving parking space and elevator, packing your own boxes and having them ready in one place for the movers, and always ASK the moving company for potential add-on charges to avoid surprises.
Choose and book a moving company in advance so you can choose well and avoid last minute decisions.
Most importantly, find out if your move qualifies as a tax-deductible expense.
These very simple tips for long distance moving can really make a difference in your final moving cost.
Find Low-Priced Deals from Cambridge Movers
When looking for the lowest deals, perhaps it's best not to limit your choices to just the lowest price. You can still find lowest-priced quality movers, with emphasis on the word quality.
Don't settle for a man with truck with no insurance and references just because he quoted half the price. You could lose so much more if he fails to show up and you hire a last minute mover or worse, if your items get broken during the move.
Request for 5 free moving quotes from professional movers from our network. Our moving partners are fully insured and bonded and accredited with the Better Business Bureau.
These free and no obligation moving quotes will help you find the best moving deals for Cambridge relocation.
Take 2 minutes to fill-out our form and save time and money for your relocation.