12 juin 2016,
Moving to Whitby, Ontario offers huge benefits in job opportunities and higher quality of life. Located in the Durham Region, it is near Toronto, Ajax, and Oshawa.  While the southern part is urban, being an economic hub, its northern part including Ashburn and Myrtle are mostly rural.
Whitby is a progressive community offering residents with the unique advantage of small-town living with urban amenities.  Its economic base encompasses diverse industries including automotive, pharmaceuticals, plastics, packaging, and telecommunications.
In planning your relocation to Whitby, you may be thinking whether to hire a mover or try to do a DIY move. Did you know you can combine both tactics to avoid heavy labor, cut time, and reduce moving expenses?
Moving prices to Whitby are falling during off-peak season from the months of October to February.  Of course, majority of people prefer to move in the spring and summer months, hence, the higher moving prices.
But not everyone can choose their moving date, particularly if you need to take up a new job offer or you just sold your home. If you need to move to Whitby now, you can take advantage of falling moving prices from Whitby movers.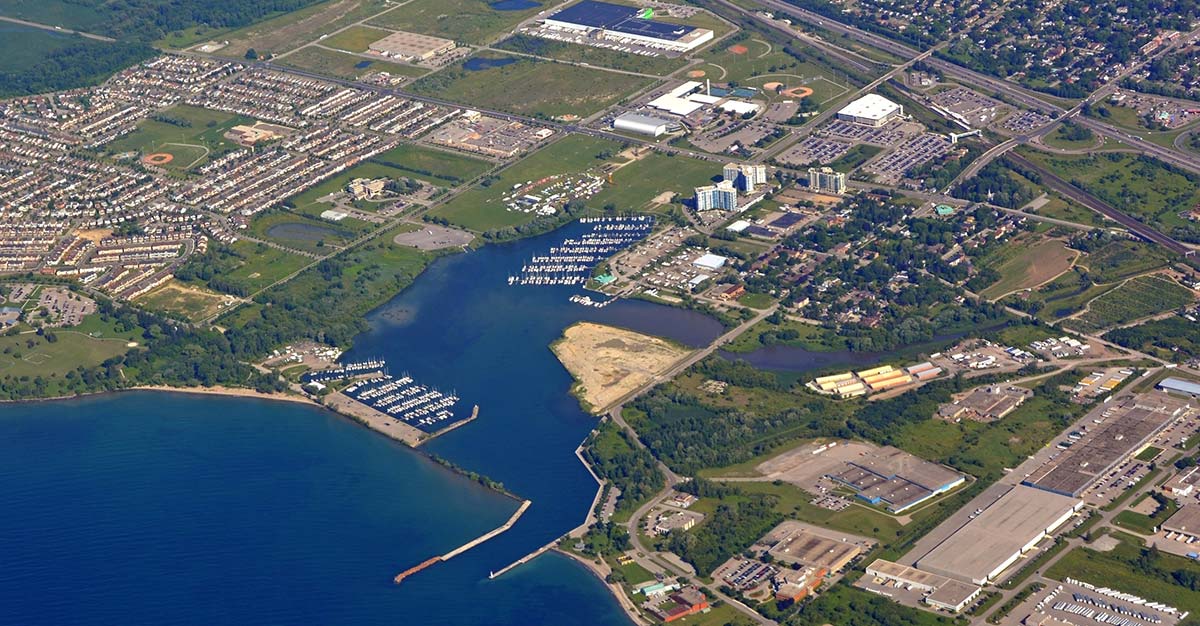 Save Money with Combined DIY and Professional Moving Services
Most people are afraid to hire a moving company because they think movers are too expensive.  They see advertisements for rental trucks at $19.95 and they immediately assume DIY moving is a much cheaper option.
When you don't have all the information at hand, it is very easy to jump to the wrong conclusions and make a totally wrong decision.
✓ $19.95 for hourly truck rentals are for small trucks, and don't include fuel and mileage.
✓ If you need a bigger truck, it costs much more.
✓ You'll also need to pay for moving equipment you need such as pads and dollies.
✓ You also need to buy moving insurance and do all the hard work.
Surely, the prospect of loading and unloading on your own then driving the long distance and returning the truck is not a very pleasant thought.
Hire Professional Whitby Movers – Low Rates for Moving Truck and Movers
If your goal is to make your relocation expenses as cheap as possible, you can still avoid the heavy labor and pay less with a moving truck and movers.
Whether you are moving within Whitby or making a long distance move from other Ontario cities, you can benefit from this affordable moving package and have a much easier move.
Movers will take care of loading and unloading the truck and deliver your cargo safe and sound to your new address.  Best of all, the moving truck will be the right size to accommodate your cargo and avoid multiple trips. The moving truck will also be equipped with moving equipment, dollies, furniture pads, floor and runners, free of charge.
Hourly rates or Flat Rates Depending on Distance
When you hire a professional mover, you will be charged hourly rates (for local moves) or flat rates (for long distance).
Many moving companies offer hourly rates for as low as $80 – $90 per hour during off-season.
Hourly moving rates are for any of the following:
✓ Moving truck only (with driver but no labor)
✓ Moving truck with movers (depends on size of truck and number of movers)
✓ Moving labor only (some professional companies provide only moving labor)
Flat rates for long distance moves usually include the following:
✓ Moving truck with movers
✓ Basic or comprehensive moving insurance
✓ Free use of moving equipment
✓ Free use of shrink wrap and packing tape (depends on mover)
✓ Free moving boxes (depends on mover)
✓ Free use of wardrobe boxes
Unfortunately, you can't really choose whether you'll pay hourly rates or flat rates. Most moving companies determine that based on the distance of your move. If moving more than 100 miles, you may be provided with a flat rate.
However, there are some instances wherein even complex local moves requiring optional moving services such as packing or are large moves may be given a flat rate.  In such cases, flat rates may be more advantageous.
Learn more about hourly moving rates vs. flat rates  to see which option can save you more money.
How do you spot a Professional Moving Company?
If you are moving from Toronto or other GTA cities, or maybe from Montreal or Calgary, you'll be searching for a professional moving company. How can you tell if a mover advertised is a professional mover?
Firstly, not all movers are professional. Some are small-scale operations, meaning a man with a truck who sometimes hires casual or day laborers to help in a move.
Unusually Low Moving Rates – Invitation to Disaster
These small operations usually offer unusually low rates because like any business that operates on the sly, they don't have large overhead expenses. More importantly, they don't carry insurance, don't maintain offices or staff, and other miscellaneous business expenses.
In other words, unusually low moving rates means your move becomes high-risk. Professional movers charge higher costs because they invest on things that make your move safe such as employee training, liability insurance, well-maintained equipment, and memberships in trade organizations.
To be considered a professional moving company, one must have the following qualifications:
Registered as a business
Have the necessary license to haul household goods across states (for long distance movers)
Must have a trademark or business name
Should have a physical business address and landline
Must have legally mandated liability insurance
Preferably accredited with the Better Business Bureau
Preferably a member of reputable trade organizations such as the local Chamber of Commerce, the Canadian Association of Movers, the American Moving and Storage Association, or local moving associations
Professional moving companies adhere to strict ethical standards in the industry and comply with federal and provincial moving regulations.
Further, professional movers follow Good Practice Guidelines for Canadian Moving Companies. Check these to help you spot a professional moving company.
Don't go for Cheap, Go for Value
The cheapest quote is not necessarily your best option. Rather than looking for the cheapest mover, it's smarter to look for the best value.
You can call around and cheap movers will ask over the phone what stuff you need to move. After adding this and that, or deducting this and that, they'll give you a price that they think is within your range.
If you talk to a mover who asks how much your budget is and then quotes a price over the phone, walk away.
Quotes too Low? Walk Away
If you are getting moving quotes that are way too low compared to other movers, there's got to be a catch. Most consumer complaints about cheap movers is reliability – they don't show up on time, they cause damage to stuff, or they don't deliver on the time promised.
Go for value when hiring a moving company by looking for value-added services for the price of your move.
Find More Value for Your Money by Comparing Free Estimates
Who is the best company to trust to drive away with all of your precious belongings?
This is, by far, the most important question you should be asking.
You can easily obtain free moving estimates from reputable moving companies in our network.  Our moving partners will provide the lowest possible moving quotes based on your needs.
Food for thought: You might save a few bucks getting the cheapest mover you can find. However, you may end up losing more if your goods get lost or damaged, or if your goods get terribly delayed and you need to buy things to get by.
The best moving company to hire is one with reasonable rates, a stellar reputation, positive customer feedback, and value-added services.
You may be paying a little more but you get peace of mind. With so many things you need to deal with in a new city, you don't need the extra aggravation.
Movers Price-Match: Get Moving Estimates
Another huge advantage to getting free moving estimates is that movers usually price-match.
It is highly recommended to line-up 5 moving quotes from the best moving companies to service your move.  Movers expect customers to compare moving rates and will ask you what you think of their offer.  Many moving companies offer to match the bid of their competitor, particularly if you have paperwork to prove it.
So when you line-up potential movers, pick one you like the most and negotiate the price if you got a lower bid. Just make sure of two things:
Factors like number of movers, size of truck, insurance, fuel, supplies should be equal.
For flat rates, make sure the movers being compared used the same weight in their calculation.
Whether you are making a local move or long distance move to Whitby, it's best to book your mover as early as 6 weeks prior to moving day, even during low season.
Start comparing movers now to find the best moving deals by filling-out our short online request form.
Movers Cost Money but Expenses Are Tax Deductible
There's another piece of good news – movers cost money but moving expenses are tax-deductible.
Moving expenses can be claimed if you moved to a new home to establish a new business or to be closer to your work.  You can also deduct expenses from your taxes if you moved to be a full-time student in a post-secondary program at a university or college.  Moves should pass the distance test of 40 kilometers by the shortest public route from your new home to your work, business, or school.
Expenses for Transportation and Storage Can Be Claimed
Moving expenses which can be deducted include transportation and storage costs (including movers' fees) for household goods.
As you can see, it makes more sense to have professional movers handle your relocation because you can claim deductions anyway.
For more details about claiming moving expenses, check out moving expenses you can deduct from your tax returns.
Get Low-Cost Estimates for Moving to Whitby
Choosing your moving company is one of the most important decisions about your move.
By taking 2 minutes to fill-out our online request form with your moving details, you can connect to the most reliable movers to Whitby near you.
We shall do the search for you from amongst our moving partners to save you time and effort. You'll receive your free moving estimates to Whitby without wasting your breath on the phone.
One short form to hear from 5 different movers and compare prices – convenience and speed at your fingertips.
Our moving quotes are free and no obligation – so don't worry about being pressured about your choice.
Fill-out our form today to get low-cost moving estimates from the best moving companies.