6 février 2016,
Moving Company VS Truck Rental Companies like U-Haul
Whenever an individual needs to move, there are many options that are certain to come to mind. Should you do it yourself? Should you rent from U-Haul? Should you get professional movers?
This debate is certainly not easy to settle so perhaps it is better to present the different sides to understand the pros and cons better.
In every move, the moving cost is always a big consideration. People usually go with the option that allows them to save more money. Can you really save money by just renting a truck from companies like U-Haul or Budget? Without really researching your options, you could very well be paying more than less.
Moving with truck rental companies (U-Haul, Budget…)
Let's first take a look at the differences between moving equipment rental companies like U-Haul and professional moving companies. At the end of this article, you will be able to clearly see what you get from each one and whether it is worth it.
Moving with Truck Rental Companies
The U-Haul or Budget moving experience
U-Haul and Budget are moving equipment and storage rental companies. They have been around so long that many households know these brands to be synonymous with moving. If you plan on doing all the tasks by yourself, like packing up and loading and unloading your boxes, these 2 companies may seem like good options.
You could choose to rent trucks, trailers, and other equipment for local and long distance moves. These vehicles need to be brought back to the location where they were rented and are ideal for local moves. Another option is to pick-up the rental and drop off at different locations as pre-arranged. Whichever you choose, the customer has the responsibility of driving the rental and delivering it after the move.
You can also get moving labor if you need help with loading and unloading of your cargo.
There are many other truck rental companies in Canada such as Penske, Discount, and Ryder. Another well-known moving truck rental in Canada is Enterprise Truck Rental which offers a variety of truck sizes for moving at competitive rates. It offers roadside assistance and pre-rental inspection procedures to ensure you get a reliable truck. It has more than 250 rental locations across Canada, the US, and Puerto Rico.
In the next few sections, you will learn more about these companies and how they work.
ADVANTAGES OF HIRING MOVING COMPANIES
Aside from renting moving trucks, both U-Haul and Budget offer rental of equipment such as dollies, furniture pads, and car carriers. The objective is to help customers moving on their own.
But did you know that all of these come free when you hire a professional moving company? It may be worth your time to compare how much you will be spend on rental vis-à-vis the difficulty of doing everything yourself vs. simply going for moving professionals to do it for you.
When thinking about your options, it is important to consider safety. There have been news reports about accidents involving trucks from moving equipment rental companies. Aside from the risk factors for personal injury and damage, you could be held liable for these accidents when you are behind the wheel.
The bottom line is that when you are choosing your moving option, it is important to consider other factors such as road safety, convenience, and efficiency, along with price.
If you think that simplicity is what you are getting when you choose to go with moving truck rental companies like U-Haul or Budget, you could be wrong. Many moving companies now offer customized deals for moving that include truck rental only plus moving crew to help you with loading and unloading. The best thing to do is to compare your options carefully by researching the products and services that these moving companies offer vs. what U-Haul or Budget provides.
Get 5 FREE Moving Quotes!
Compare Moving Companies in Canada & USA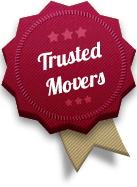 « * » indique les champs nécessaires
Potential problems with DIY moves with Budget, U-Haul and Other Truck Rental Companies
Thinking you can wing your move? There are many pitfalls associated with DIY moves such as wear and tear on your body, and damage to your personal belongings. In the end, renting a truck from Budget or U-Haul may not be as cheap or as easy as you thought it would be.
Beginning with the loading of the truck, you may be dismayed to discover it is full even when half of your house is still in your driveway.
If you haven't had experience with moving or you're probably about to make a complicated move, now may not be the time to take charge. There are many problems that may arise even with good planning for moving.
With so many families moving all the time, you could be in for a long drive due to traffic. This could drive up your fuel costs, not to mention, taking you longer to complete the move than you anticipated.
Their Low Rates – Is there a Catch?
U-Haul dangles the lowest rates but you can't be sure you'll have a truck just because you made a reservation. Their site says it is 24 hour pricing but if you are getting a truck at peak season or weekend, you will be asked to return it after 8 hours. Otherwise, you will be charged an exorbitant rate for every hour in excess.
Discount also offers a wide variety of moving truck rentals for moving a home, student moving, or towing a boat. It is the only Canadian owned and operated vehicle rental company in Canada. Its unique service claims to pick up customers and bring them back home free of charge. One way rentals are available with the option to return the truck to a different location. At least 48 hours' notice is required.
Budget is also a wide known brand for moving truck rentals at affordable rates. With more than 1,700 locations in the US and Canada, it provides customers with easy access to moving trucks. It often advertises truck deals and requires 24-hours advance notice.
Penske advertises unlimited mileage on one-way truck rentals and savings for military, college, and one-way moves. They have a large number of rental locations across Ontario, Quebec, Alberta, New Brunswick, British Columbia, Nova Scotia and the United States. While its rates are slightly higher than U-Haul and Budget, they may actually have the truck you reserved and won't charge you for more for a short move as it works with a premium base rental price.
Ryder
This is another truck rental company offering 24-hour rates that are slightly higher than U-Haul with the km charge. The company offers straight trucks and trailer rentals and has service locations across Canada and the United States.
COMPARE ESTIMATED RATES
5 TRUCK RENTAL COMPANIES
U-Haul
$30 for 8 hours, 80 cents each km or $70 and $8.75/hour
Budget
$130 for 8 hours, inclusive of 100km, 50 cents every excess km ($130 at $16.25/hour)
Penske
$100 for 24 hours, 50 cents per km ($125 at $5.21/hour)
Discount
$18.95 for cargo vans and $39.99 for cube vans with unlimited kilometers
(Sunday to Thursday rates only, same day rentals)
Ryder
$50 for 24 hours, 90 cents each kilometer
* Taxes and insurance not included
Cost of truck will vary depending on truck size
U-Haul and Budget undoubtedly have more rental locations than Penske and Ryder, making it easier to return the truck.
The prices that these companies charge are negotiable at times and some even offer discounts on the web at certain times of the year. The rates are usually based on when you need the truck, the size you are getting, and your destination. Rates may also be affected by the timing, whether you need it overnight or morning.
DOING THE MATH:
TRUCK RENTAL PRICES AGAINST MOVING COMPANY RATES
In Canada, the average cost of moving a 1-bedroom apartment long distance at the end of the month is $1,000 or $2,000 for a 3-bedroom home if you hire a professional moving company.
Sounds steep? It actually doesn't have to be. The key to finding affordable moving rates is to use the right source of information. Keep in mind that Googling moving companies works the same as any other online search – it won't always indicate quality.
Reputable and professional moving companies generally belong to the Canadian Association of Movers (CAM). Their members are required to possess a valid industry license, insurance, a physical address, and WSIB coverage. They also adhere to strict standards when it comes to delivery of moving services.
Moving companies generally charge moving services in two ways – with hourly rates for local moves and fixed rates for long distance moves.
Being flexible with your moving date can help you get lower moving rates. Moving companies offer great rates during off-peak. You can try avoiding weekends and holidays and the first and last days of the month.
HOURLY RATES
$90/hour – $115/hour
Local moves, inclusive of 2 movers and moving truck and equipment
Hourly rates should start from their arrival to your current location and stop when delivery is completed at your destination. Please bear in mind that average rates can also vary depending on your province. For example, rates in cities with higher wage costs would be more than in other smaller cities.
Professional movers will assess your move with a physical inspection and provide you a written estimate that should indicate how many hours the move will take and the total cost. Under provincial law, the final price cannot be more than 10% of the written estimate.
FIXED RATES
Long distance moves, includes moving labor, moving truck and moving equipment
No mover can provide you with a fixed rate without knowing information such as distance of travel, time of the move, how many movers needed, and size of moving truck. These factors are considered when providing you with a fixed rate.
A FEW FINAL WORDS – HOW TO WEIGH THE PROS AND CONS
When choosing between a moving truck rental company or a professional moving company, you don't need to toss a coin.
How much is your cargo and how far are you going?
Can you do it by yourself?
How much can you spend?
How much time do you have?
By answering these questions, you will surely be in a better place and decide on what is best.
At the end of the day, it's really basic. Renting a truck may be cheaper but…..
a) you have to do everything by yourself
b) you will spend a lot on miscellaneous like mileage, insurance, moving equipment rental, moving labor, gas, food, drinks and maybe even lodging for long distance moves.
Professional movers cost more, sometimes just a little bit more. But they can do everything for you or some of it, depending on your preference.
Moving is a logistics problem. It is always advisable to get a logistics expert to handle the job.
MOVING TRUCK INSURANCE
Who pays for damage when driving a Rented Truck?
What happens if you are driving a rented moving truck to your destination and you get into an accident? Accidents can happen anytime and unfortunately an auto insurance policy may not cover you for driving a rented vehicle.
If you decide that the best option for you in your moving process is to rent a truck from Budget or U-Haul, make sure that you have the insurance protection you need. You can purchase an insurance cover for your move to reduce your liability. Of course, this will be an additional cost that will increase your moving expense.
Before driving off a truck rental to move your household goods, plan with the truck rental company how you can be covered for liability.
Different Insurance types for truck rentals
Moving truck rentals have 4 types of optional insurance protection – Supplemental Liability Cover, Damage waiver, cargo insurance and auto tow, and personal accident insurance.
These types of insurance cover offer protection for your goods, for yourself, and third party damage.
Below are brief descriptions of each type of insurance cover to give you an idea of what you may need.
Supplemental Liability Insurance
Also known as SLI, this insurance cover protects you and your goods from damage claims from third parties. You must also read the fine print of the policy before you purchase as many insurers have exclusions under their terms and conditions.
Generally, the maximum amount of cover is $1,000,000.
Damage waivers
This type of cover relieves you of financial liability regarding theft of items or damage to the truck rented or towing trailer. You can choose between Personal Damage Waiver, or PDW, or Limited Damage Waiver, or LDW.
For personal damage waiver, a person renting a truck has zero liability. In a Limited Damage Waiver, you can be liable for $500 of damage.
This insurance cover is just an optional plan to give you greater protection.
Personal accident and cargo protection
This type of insurance protection covers you for the items in the truck rental. For example, if you get an injury or damage to your personal items, the insurance will cover the cost.
You should note, however, that this policy does not protect you from damage or loss due to theft and burglary, or damage caused by shifting cargo.
Auto tow protection
This optional insurance cover protects your vehicle if you are using a trailer for towing. Examples of situations when you may need this protection are if a vehicle is being towed by a car trailer or a car dolly for the purpose of removal.
You can also be covered for other damages such as from explosion, flood, fire, windstorm, hail, collision, landslide, or vehicle overturn.
In general, there is a deductible for this type of cover so ask how much your liability is before signing the agreement.
As you can see, you have greater liability if you choose to do a DIY move with a truck rental. It may seem like you are saving some money but in the long run, you are also running additional risks and spending for insurance.
When trying to decide between renting a truck or moving with professional movers, you should factor in your increased risks and insurance costs.
Get 5 FREE Moving Quotes!
Compare Moving Companies in Canada & USA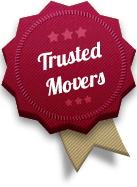 « * » indique les champs nécessaires
TOP 5 THINGS TRUCK RENTAL COMPANIES KEEP SECRET
Hidden fees and extra risks of DIY moving
The internet is rife with moving nightmares and rental truck companies like Budget and U-Haul have their fair share of legitimate customer gripes.
We can come up with the best plans but things don't always work according to plan. This is what a lot of people realize on moving day.
1. Everything is packed and ready to go but you don't have your reserved moving truck.
There is nothing more stressful than to be ready on moving day and not have a moving truck. You can make a confirmed reservation for a truck with U-Haul or Budget and not get one for one reason or another.
Many customers are left hanging on moving day because a previous customer is late returning a truck, or a truck has a mechanical problem, or you couldn't be reached by their staff. Whatever the reason is, you can find yourself in a tight jam.
Truck rental companies will never tell you when you are making a booking that it isn't 100% guaranteed.
U-Haul offers a $50 compensation if they can't live up to their promise. That hardly solves your problem on moving day or eliminates the stress you are surely going to feel. At the end of the day, you will most likely have to postpone your move and miss out on commitments you have made or make a last minute booking with another mover.
2. Expect to pay much more than their advertisements say.
You see a U-Haul or Budget truck ad that says $19.95 and you are convinced it is cheaper to rent a truck and drive it yourself. You are ecstatic about the money you are going to save by doing the move yourself.
What you may not know is that truck rental companies use very flexible pricing models. Their ads come with fine print that says the rates are for local or in-town moves only plus mileage. Like most businesses, their rates also don't apply during peak season.
These rates also don't include the use of moving equipment you may need such as a dolly, or furniture pads, or moving boxes, and mattress covers.
In short, expect to be paying more than you thought you would when you finalize your booking. You may not actually be saving much and just signing up to do all the work by yourself.
3. They don't offer customer service.
Because of stiff competition, truck rental companies focus on their product rather than customer service.
Your rental truck, freshly returned by another customer, may not exactly be clean. According to Ibisworld, it also costs around $7 billion annually to maintain and update trucks. To deliver on what DIY customers want – lowest prices for truck rental – customer service is the first to go.
4. Most of their trucks are old.
Due to fast turn-over, high demand, and thinning profit margins, truck rental companies don't always invest on new equipment.
Your rental truck could be 19 years old with hundreds of thousands of miles on its odometer and a history of problems. You could find yourself stranded on the highway with an old jalopy.
5. It is crazy to tow a trailer so you can move both your vehicle and your furniture at the same time.
Sure it is convenient to move your car and your things simultaneously. But it comes with a lot of risks.
Thousands get injured in accidents involving cars pulling trailers and many people die from such accidents.
Not all DIY movers know how to properly attach trailers or don't have the necessary training to handle it.
Critics will always argue that it is dangerous to tow a trailer and truck rental companies don't dispute it. In fact, they provide instructional videos and safety tips for customers. While they can mitigate the risks, the dangers are still there.
Keep this in mind when you are trying to decide how to handle your move. DIY moving does have advantages. It all depends on whether they are truly worth it.
THINGS YOU CAN AVOID WHEN YOU MOVE WITH PROFESSIONAL MOVERS
A severe injury to yourself, a relative, or a friend helping out is not something you need.  You can get a long lasting injury from a move you just aren't equipped to do.   Moving requires back-breaking work in two locations – your current address and your new address and if there aren't enough helpers, you could be in for a very difficult situation.
An inexperienced person could easily make a mistake in estimating the size required for a rental truck.  Unexpected additional trips due to insufficient space will mean more fuel expenses and a longer moving time.
The worst thing that could happen during your move is when your rented truck breaks down.  When you are on your own, this can be a frustrating experience.  You wouldn't want to be stranded with all of your valuable possessions halfway to your new destination.
These things don't need to happen when you move with the best moving company.  You can be assured of excellent customer service from start to finish. In the event that something unexpected does happen, the movers will be responsible for providing a solution. No matter what happens, you have less to worry about and less stress to deal with.
Most importantly, you can delegate all the difficult aspects of your move to your moving company. From packing your belongings and fragile items, disassembling your furniture, and loading and unloading, you can simply relax and let them do the hard work.
What happens when you hire a moving company?
When you hire professional moving companies, they will make sure to understand the type of move you need.
They will send a relocation expert to your home to quickly assess the size of your move, what tools and supplies you require to carefully pack your belongings and prevent damage during the move.
They will check how many men are needed to make the move as efficient as possible.  The main objective is to help you move in less time and at the least possible cost.
They will make recommendations regarding packing, waste disposal, and the size of truck you will need.
Surely, a moving company will try to get you to delegate to them as many of the tasks involved as possible.  This is because their priority is to make it as stress-free as possible for you.
However, you always have the choice to customize your moving services by choosing only what you think you require.  You can go all the way with complete moving services so you never have to lift a finger during the move or opt to do some of the tasks and delegate those that you can't.
Ideas and Innovations that Improve your Moving Experience
Today, people have different needs when it comes to moving that are no longer as simple as just renting a truck to drive cross country.  
For starters, households today now own a lot of modern equipment such as computers, entertainment systems, furniture, etc. that are not easy for any one person to load into a rental truck.  Because times have changed, needs have also changed and the way we do things must also adapt to these changes.
Condominiums and apartment buildings have elevators or staircases that could be very tricky to use during the move. In these types of situations, it could be impossible to move all of your stuff on your own.
Many professional moving companies have created very innovative and affordable moving services that are even better and are more in tune with moving needs today. The problem is that people have not taken the time to do their research, thus, limiting their options to only what they know.
Myths about moving companies
Moving companies are way too expensive
Contrary to what many people believe, professional moving companies offer very flexible rates and services. Depending on your needs and budget, you can choose fixed hourly rates for local moves or obtain a complete moving package.  If you choose your moving company wisely, you can take advantage of customized moving services that suit your type of move.  The only thing that remains constant is efficiency.  Whichever you choose, moving companies endeavor to deliver the highest quality standards for their customers.
Moving companies that offer hourly rates allow you to move efficiently and quickly by paying only for the time consumed.  You can get a moving truck with moving crew to help you out for as little as $50 an hour.
Moving companies overcharge with hidden costs
Now this myth is definitely a winner.  You can't be charged with hidden costs if you obtain a binding and written moving estimate before your move.  Professional moving companies provide you with an accurate moving quote after an in-home assessment where they inspect your belongings and home to assess how much it will cost to move you to your new address.  In this way, you get to know the exact amount you have to pay and choose the best price you can find.
Moving companies are unprofessional and inefficient
There has been some bad press about moving companies from consumers who claim their movers were unprofessional and inefficient.  The truth is that whatever service you get, there will always be some rotten apples in the barrel.  Customers must exercise good judgment when it comes to hiring movers and choose only reputable, licensed, and experienced moving companies.
If you get a bad moving company, that could be because you didn't do your research well and based your decision only on price.  With good planning and organization, you can choose from top professional moving companies that offer low priced moving services with a guarantee of high quality.
Movers lose and break things
Professional movers use high quality moving tools and equipment to avoid breaking things. When you do the move on your own, you don't have the proper tools such as dollies, floor runners, furniture pads, and more which could result in damage to your furniture and appliances. Experienced movers know how to handle delicate and fragile items.  In the event of accidental damage, most professional movers carry standard insurance and provide you with the option to purchase additional moving insurance cover.  With this in mind, it is easy to see that you have nothing to worry about when it comes to damage to your belongings.
In addition, many moving companies have a tracking system that lets you know exactly where your belongings are at any given time.  Before the move, a complete inventory of your belongings is made to ensure that nothing gets lost.
Get 5 FREE Moving Quotes!
Compare Moving Companies in Canada & USA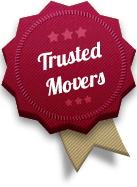 « * » indique les champs nécessaires
Can you really save money with do-it-yourself moves?
There are many moving equipment rental companies like U-Haul and Budget and they all operate under one concept – move on your own and rent everything you need from us.  While this concept gives you the freedom to choose only what you want to get, it really doesn't help you save on the important stuff like time and labor.
The truth is that moving companies provide everything you need without charge such as boxes and supplies, free use of moving equipment, and also offer moving truck rentals complete with moving crew. The difference is that you don't need to make things difficult on yourself because you can get help.
Consider the time it will take you to box everything up, disassemble and assemble furniture, pack appliances, load and unload them, and drive your belongings to the new address.  It will definitely be much longer than if you hire a truck with moving crew that can get it done in 2 hours.  At the end of the day, you saved yourself from a lot of stress, not to mention potential physical injury from all the heavy lifting you need to do.
If you consider renting everything while doing the move, you may be paying almost the same amount it would cost you to hire movers to do the job.  More importantly, professional moving companies have properly trained staff that will ensure that your move, whether local or long distance, gets done efficiently and quickly.  What is the huge difference? You don't get stressed from doing everything by yourself.
What many people don't realize is that moving companies offer many advantages you just can't get from U-Haul or other moving equipment rentals.  If you are worried about price, there are other ways to save on costs such as moving during off season, disposing of unnecessary cargo, customizing your moving services for only what you can't do yourself, and negotiating your moving cost with your moving company.
There are many ways to find professional movers.  Most reputable movers in your area will be listed in the Yellow Pages and listed with local and national moving associations.
However, the best and most efficient way to locate the right moving company is to obtain moving quotes from 5 Movers Quotes. Simply fill the form on this page.  With a simple click of your mouse, you can get access to 5 free quotes from moving companies based on your preferences and needs.  While you are going over these quotes, you also get the added benefit of checking on customer reviews, company background, accreditations, and compare moving costs.  You can get all of these done in a matter of minutes because everything you need to know is made available to you in a few simple steps.
We have the largest network of experienced and professional moving companies in Canada and the United States and can put you in touch with licensed movers to help you every step of your move.
When you request for your free 5 moving quotes today, you get started with finding the most affordable yet efficient way of moving to your new location.
Renting a Truck for DIY Moves vs. Moving with Professional Movers
It doesn't take a genius to see that moving is so much easier when you hire moving professionals to do the job.  The best way to settle the argument is to plan your move well.
Take time to answer the following questions before making a decision.
1) What is the size of your move?
2) Can you do everything by yourself?
3) Do you have a lot of heavy stuff like appliances and furniture?
4) Can you easily move your stuff from your home or is your apartment located at an upper floor? Do you have an accessible and usable elevator during the move?
5) How much is your budget?
6) How quickly do you need to move?
By answering these questions, you will have a better picture of your moving situation and whether you need moving professionals to make the burden of moving easier.
Life is sweet but so short so we need to savor every minute of it.  Moving is a time that should be filled with anticipation and excitement.  You can have a more pleasant and positive moving experience when you take the best way to move – hire the right moving company for the job.
Get started with your search for the best moving company by requesting for your free quotes right here.
WE WANT TO HELP YOU MAKE THE BEST MOVE
At 5moversquotes, we aim to help you see your best options for moving your home or office.  We offer you our free moving quotes so you can sit down, compare prices in comfort and ease, and pick the most advantageous moving solution that suits your budget.
Get to know our moving partners in your area today. Click the request button to receive your no obligation quotes and save time and money from your move.
Enjoy your move!