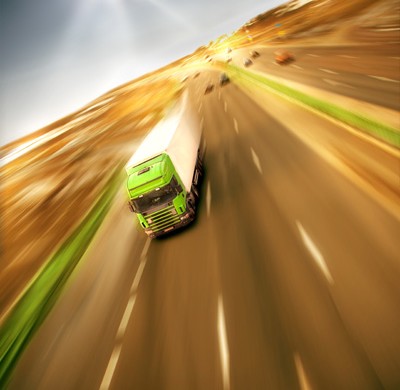 1 September 2015,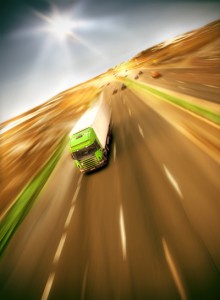 Planning a long distance move can be stressful, and extremely complicated. Most people do not plan moves for a living, so approaching the project at all is quite intimidating. Finding the resources, vendors and a template to follow is difficult, if not impossible. Even for an experienced person moving a long distance, the logistics involved require attention to detail and a focus that most people can't spare from their jobs and families. When the long distance move is international in nature, there are added governmental, customs and documentation responsibilities that can cost a great deal of money in fees and fines if the person making the moving arrangements isn't familiar with laws and processes of the source and destination countries.
With that level of complexity stacked against a long distance or international move, most private citizens are baffled at where to even start! Here you will find exactly the kind of information that people planning long distance moves say they need.
Beginning Your Long Distance Move Plan
How soon is too soon to start planning your long distance or international move? Moving experts agree that you should start putting together your move plan no less than eight weeks prior to the target move date. If you have an additional two weeks, it will not hurt!
Breaking the move planning into easy to process pieces is the key to success. Start by identifying the general area into which you are moving. If you can't narrow this down to a particular street address yet, that's perfectly fine. You may know what neighborhood you'll be in, or you may know that you'll be hotel-bound for a time, and will be storing your belongings. Whatever your target area, jot down the postal code. You will need it to calculate the costs that will be involved with your move.
Having the postal code of your destination handy will also help you to locate any regulations that may impact your goods delivery. For instance, when moving from the United States to Canada, the Canadian regulations state that the owner of the household belongings must meet the mover (perhaps a truck driver in this instance) to claim the goods and clear customs at the customs office located closest to the delivery location. For this process to go smoothly, the postal code will help you and your moving provider identify the target customs office.
Calculating Likely Costs of Your Move
A long distance move involves more people, longer distances which increase fuel and other transport costs, customs fees and possibly taxes. In short, it's not free to move a long distance or internationally! It is possible to come up with a reasonable quote to give you a planning estimate for your long distance move costs. If you want more informations you can check our article about
There are various strategies that people moving internationally attempt to employ to reduce the overall cost of their move. Some people store their largest goods in their home country and purchase new in their destination country, or rent a furnished apartment or home. Some people plan to downsize their living quarters while abroad and only move the items they specifically require. For most people, however, the family's move to another country involves a good bit of disruption. Having familiar belongings in a strange place is comforting, particularly to younger people, and can provide some stability where there is nothing but change. The move to another country can be an incredibly positive experience, and sometimes it takes a little work ahead of time to make sure that the stage is set for that.
Customs and Other Government Processes
The third step in preparing for your long distance international move is finding or creating the documentation you will need to legally move yourself and your belongings into a new country! The first item that United States citizens will require when moving to Canada is a valid passport. These can take eight weeks to generate, so if you do not already have a passport, you should start the application process early. If you already do have a passport, make sure it's not expired! And ensure that you have a valid passport for each member of your family, even children.
Status documents like marriage certificates, birth certificates, employment letters and the like should be kept on your person while travelling, and not packed with your goods. You may need some or all of these items at Customs, so having them handy is a good idea. Also, if you are planning to work in your new home country, you should have a work visa arranged prior to your arrival.
When moving from the United States to Canada, you can expect to pay some duty, fees and taxes on the goods you transport into the country. A professional long distance and international moving company will provide you with an estimate of those costs after reviewing your proposed inventory.
Be aware that some goods are more complicated to bring into Canada than others. For instance, there are regulations surrounding the import of alcoholic beverages. For people who need to relocate the contents of a wine collection, for instance, the required duties and taxes must be paid in advance and the proper permits must be obtained ahead of time. Guns and cars also have regulation surrounding their import.
Your Furry Friends – Moving Long Distance with Pets
For a family that includes a four-legged friend, it's no question that the pet must make the move with the family! Moving an animal requires extra preparation. If you plan to travel with your pet by plane, make sure that you clearly understand the airline regulations and requirements, which can vary based on the carrier.
Moving animals internationally from the US to Canada requires some basic preparation. Dogs above the age of eight months and cats that are older than three months must have valid rabies vaccination certificates no older than 36 months prior to entering Canada. This certificate will be required to be presented with the animal at Customs. A veterinarian in the United States can provide this certificate for your pet before you leave. It's advisable to have an extra copy of this certificate, as well as copies of any other critical paperwork, as a backup in case something happens to your original set. The backup copy should be kept away from the originals, in a different but still handy location.
Meet Your Mover
You will have different moving companies offer you different moving packages. The features they provide and their cost structure will vary, and it will be up to you to compare apples to apples and select the mover you feel most confident in. Some things to consider: if you are moving long distance, but staying within your home country, you should select a vendor who has measurable experience and references performing that sort of relocation. Likewise, a specialist is the best solution for an international move. It is important to actually take the time to verify the references provided by the moving company, and to be sure you understand the quote you are provided to prevent any surprises down the road. Your vendor should be available to answer any questions you have, and you should never feel that you are being pushed toward a decision. You want to work with a professional moving company with excellent communication skills and a high level of customer service. It can make all the difference in creating a successful transition to your new home.
Your moving company will want to know the date you are targeting for your move. They will be very used to the fact that things sometimes change as the process of moving goes on, so don't hesitate to keep your company informed about any adjustments you need so that they can plan the proper resources for you. Your moving vendor should provide you with a checklist of items that they need prior to pickup day. You should also receive a copy of your moving company's certificate of insurance, if needed, to present to your current landlord for move out coverage.
A great long distance mover will assign you a representative who will help with the process of planning your move. This single point of contact is a great resource, and can guide you to solutions for common challenges. It's important to choose a good mover or moving company.
Start Your Engines!
No matter how far you are moving, packing up is an opportunity to clean up. Start your family's adventure by making a ritual of donating outgrown clothes, old toys and other goods you no longer need to charity. The more you can pare down the spare bits and pieces we all acquire, the more money you will save on your moving costs, which are generally calculated by weight. Your arrival will also be easier, since you'll have that much less to unpack!
Once you have de-cluttered your home as much as you can, begin the packing process. The boxes and crates you select may come from your moving company, which is ideal, because they will be well suited to travel long distance or internationally. However, if you acquire your own packing materials, be sure they are sturdy. Label each container with the room it is destined for, and a general description of the items inside (example: "Kitchen – dishes"). As you pack each box, give it a number which you should write on all sides of the box. Then note the number and a specific inventory of its contents on a piece of paper. Make sure your inventory is legible – it may help to type this on a computer.
It's All Coming Together
The best professional long distance and international moving companies will provide you with a list of services and bureaus you should contact prior to your move. For instance, forwarding your mail is a must and can be set up at your local post office prior to your departure. If you don't have a firm housing destination in mind, and will be staying in hotels for a time, you can set up a receiving post box in your destination area so that your mail has somewhere to go.
If you are moving into a more permanent residence like an apartment or home, you should provide your estate agent with a target date on which you plan to arrive. If you are moving within a country, and your goods will be arriving before you will, you can ask your agent to allow the movers to deposit your things in your home. You will probably want to have the utilities such as water, gas and electric power turned on in advance of your arrival.
Other agencies you will want to contact and provide your new details to include your attorney, your insurance company, any finance companies, schools or financial aid providers, banks, and government institutions in your home area like tax authorities and your social security office or pension fund advisor. When changing your address with periodicals you subscribe to, you should generally allow six weeks for the update to take effect.
Moving Day
When the moving company you have selected arrives to take possession of your goods, they will have some paperwork to review with you. There will be a contract for services if you have not already signed one. A Bill of Lading is a technical moving industry term for an agreement that legally allows your goods to be transported by the moving company. It will outline the date of your pickup and delivery, the source and destination addresses, and other information key to your move. Any insurance protection provided by the moving company or its affiliates should also be outlined on this form.
You will provide the movers with your detailed inventory of your boxes, with their numbers, and this will generally be attached to the service contract. The moving company representative will detail any damage to the goods on the inventory, so that it can be compared to the condition of the goods when they arrive at your destination. You and the moving company should both sign off on the final inventory with these notations, agreeing on the condition of your items. You should receive a copy of all of the paperwork, fully signed, before the movers leave with your belongings.