14 December 2015,
Are you moving anytime soon? Whether it is a local move or a long distance one, you will face a myriad of tasks that need to be accomplished.  You can do them by yourself or choose to delegate some or all of them to a professional moving company.  This choice can make moving so much simpler and convenient, especially if time is critical.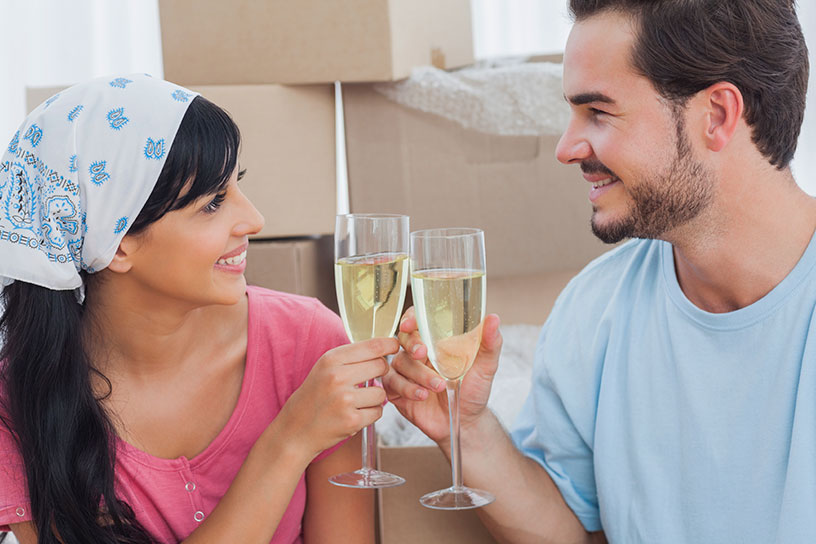 At 5 Movers Quotes, we aim to help you find & hire movers by providing you with choices on the best moving companies.  By understanding what services you can obtain, you can simplify the moving process and avoid headaches that come with it.  
We can help you find cheaper solutions to moving in Canada or the USA.  Depending on your priorities, you can get the cheapest quote to suit your budget or pay more for higher quality services and better insurance packages.  With our partner moving companies, you can truly make your moving experience a pleasant and enjoyable one.
How to find the best moving companies for your move?
We can provide you with 5 free and no obligation quotes to enable you to find and hire movers from the best moving companies.
What are the benefits of using 5moversquotes?
It is absolutely free

We are not affiliated with any moving company so you get reliable and unbiased information

You can save a lot of time and effort since we do most of the work for you

You get tips about moving that will help you avoid common mistakes about moving

You learn what other people have to say about moving companies to help you choose your movers
How to Use your 5 free quotes to choose the best mover
It is very easy to obtain your 5 free quotes to help you choose the best mover.  By simply clicking the request button, we provide you with a list of the most preferred movers based on your area and type of move. You need to provide some information such as name, address, contact number, location of the move, and date of the move.  The more accurate your information, the better we can assist you with finding the most suitable movers.
Once you receive your free quotes, it is best to do your own research by contacting these companies to ask them for an in-home assessment.  Quotes are estimates and can vary depending on certain circumstances.  A physical assessment of your location gives the mover an idea of your needs and the size of your move.  You can then receive a written and binding quote from the moving company to inform you of your actual moving cost.
Before you find and hire movers, there are some things you need to consider to be able to maximize the efficiency of your move while keeping your moving costs low.
Significant Benefits from Using Professional Movers
It is natural to want to reduce moving costs by trying to do the job yourself.  It is possible to simply ask friends or relatives to help and to just get a truck to transport your belongings.
It is great if you can do the work and save money. But did you know you that moving expenses in Canada are tax deductible?  If you are moving from any part of Canada, you might want to ease the burden of moving by hiring the right movers and deducting the expense from your taxes.
Visit Canada Revenue Agency website's for more information on filing tax deductions for moving expenses in Canada.
There are many other benefits to hiring the best movers for the job.  Professional moving companies have experience and knowledge when it comes to moving needs.  They can guide you in the moving process to ensure that you accomplish a move that is efficient, organized, and stress-free.  All your moving needs can be provided by your moving company – from moving supplies, moving crew, junk disposal.
You can refer to this guide to moving tips and services for more information.
Can you DIY your Move?
Do it yourself, or DIY, is a popular term we use when we want to save money by doing the job ourselves.  You can really save a lot when you opt to do some of the work that moving entails.
For instance, some individuals choose to do the packing and just opt to rent a moving truck with 2 men from a professional moving company.  This is a great option for those with a lot of time to pack their boxes.  It is also possible to rent a storage container that you can load with your boxes until you are ready to move.
There may be instances when you cannot DIY all the tasks involved due to lack of time or lack of help.  If you are moving alone, you will need help with loading and unloading, and dissembling furniture and appliances. If you need to move quickly, you can choose to hire complete packing services and let professionals take care of boxing your belongings.
Save by choosing the moving service you need
Consider what you can do by yourself and choose what aspects of the move you can delegate to a moving company.  Most movers offer customized services to their customers based on individual needs.  It is possible to save money by just getting the right kind of package from your movers.
You should ask questions from your moving companies about customizing your move.  Get a list of questions to ask your movers to get the best price.
Top 6 Qualities to look for in a moving Company
There are many professional moving companies that offer all kinds of moving packages.  It can be overwhelming to choose the best one as they all seem the same.  The truth is that upon closer inspection, they are not the same at all.
You can narrow down your search for the right moving company by looking for these top 5 qualities.
Professional Experience
It is best to go with a moving company that has been in the business for a long time.  The longer they have been in the industry, the higher the chances that the company is stable, knowledgeable, and well-known.
You can avoid hiring a fly- by- night company by checking on their professional experience.
 Affiliations with the Better Business Bureau and local and international moving associations
A moving company that is serious about what it does would be accredited with the Better Business Bureau and other international moving associations such as the American Moving and Storage Association, and the Canadian Association of Movers.  Accreditation means they comply with mandatory regulations and adhere to industry standards that would protect your rights as consumers.
 Excellent Customer Feedback
Customer feedback provides you with a close look into how these moving companies deliver their services.  It is easy to check for customer feedback on Google reviews and other review sites like consumer affairs, Yelp, and Homestars.  It is sometimes unavoidable for companies to receive negative comments but you can also check the manner by which they deal with these complaints.  
 Flexibility in Services Offered
Many moving companies understand the needs of their customers and offer flexible packages that would suit their individual needs and budget.  For small scale moves, you can find movers that offer hourly rates or truck rental only.
 Size of Network and Reach
You can choose a moving company that offers everything you need so you deal with only 1 contractor rather than several.  This is especially true for long distances moves and international moves.  There are many professional moving companies that are equipped to handle moves across state lines or across international borders.  They will ensure you have the right paperwork to get your belongings safely through immigration and at your doorstep.
Insurance Cover
Some people are misled by questions on insurance for their moves.  This is important particularly for long distance and international moves.  Your belongings are valuable to you and you want to be assured they will arrive safe and sound or that you have a back-up in case things go wrong.
Damage can and do occur during moves.  By Canadian law, a moving company is required to accept some responsibility for damage caused while in transit.  This standard protection is .60 per pound.  It isn't much because your expensive home entertainment set won't get full replacement value under this type of cover.
Most moving companies include premium cost for standard insurance cover in their moving estimate.  Check the insurance provisions in your moving contract.  Most moving contracts have fine print that says they are not liable for things they did not pack.  
Choose a reliable moving company with adequate insurance cover and a proactive claims process that can assure your peace of mind for when the unexpected happens.
International moves are complex because different countries have different immigration procedures and requirements.
When you hire an international moving company, you are usually assigned a moving consultant that oversees your entire move.  From packing, storage, and transit of your cargo across borders, the moving company can take care of everything to make it convenient for you.
In fact, professional moving companies with extensive experience in international moves can clear your cargo through customs even if you don't make an appearance.  This saves you a lot of time and enables you to arrive at your destination even before your belongings are transported.
The cost for transporting household goods to overseas destinations is calculated based on weight measurement when packed.  This includes air or ocean transport charges, packing and unpacking services of the carrier's point of origin to destination agents.  Not included in usual charges are customs duties, liability, storage, servicing of appliances and additional pick up or delivery.
International rates are very competitive and not regulated so prices would vary depending on your chosen moving company.
Understanding the different types of moving estimates
Before you find & hire movers, it is important to understand the different types of moving estimates that moving companies provide.  This will not only help you help you find the best moving companies to select from but also help you to avoid misunderstandings.
First, there are 3 kinds of moving estimates given by moving companies.
A non-binding estimate gives you an idea of how much the move may cost you.  It is an approximation made by your potential mover after reviewing information you provide.  It is not final and can change when your boxes are weighed on the day of the move.  The cost may increase or decrease.  Movers can give this type of quote online or over the phone but they are very flexible.
Binding estimates, on the other hand, will tell you exactly what you have to pay.  The movers assess your belongings and your needs and give you a price for your move.  This price will not change.  One disadvantage from this type of estimate is that it cannot be adjusted even if the weight is less on the date of the move.
A binding and not to exceed estimate gives you the price of the move that won't go above the quoted price.  If the weight of your shipment is less, the price can be reduced.  This is a great option because you get a fair idea of your moving cost with a potential of it going down if you have less to ship.
Before hiring your professional moving company, always ensure you have a binding, written quote to avoid situations where you will be asked to pay more than you expected.
How to save on your moving costs?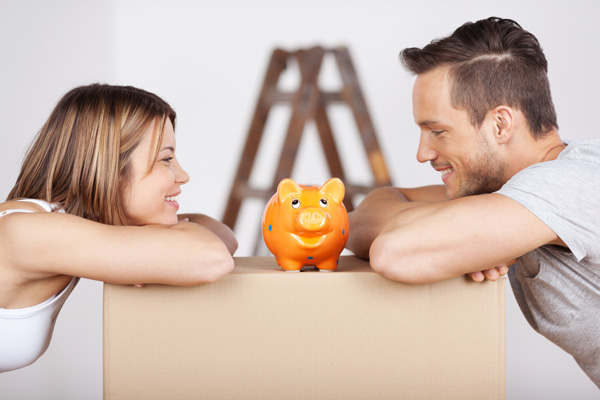 Moving costs are expensive but there are ways to bring them down.
When you request for quotes from 5moversquotes.com, we aim to provide you with the lowest quotes from the best moving companies.  You should compare and request for binding, written quotes from your chosen movers.
Don't buy moving supplies until you have spoken with your moving company.  Many of them provide you with boxes and other supplies free of charge, depending on the type of moving service you choose.
It is best to get rid of things you don't need any more as the cost of the move largely depends on weight.  Have a garage sale, give away to charity organizations, or give them to friends who can use them.
Choose the date of the move well.  Most moving companies provide lower rates during off season and weekdays.
Finally, find & hire movers that have a great reputation, industry experience, and able to answer your questions in a transparent and honest way.
Everything you need to know about moving, moving costs, moving tips and how to find & hire movers is right here.
Have the best moving experience with us!