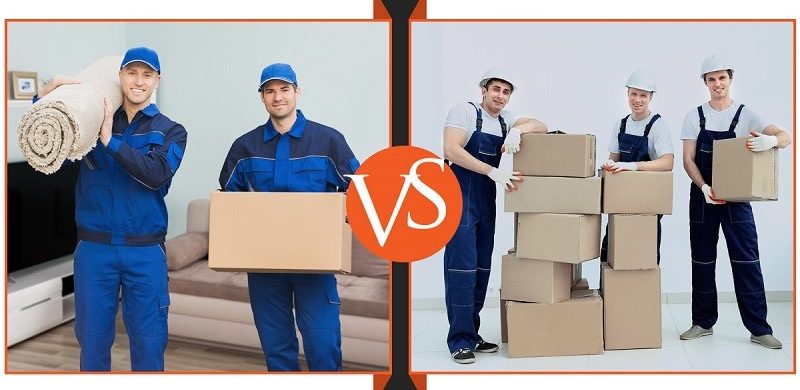 6 March 2019,
How many movers should I hire for my move?
There is no standard answer to this question but you must consider your budget and your moving needs.
Consider what moving services you need and the volume and size of your goods. Moving a 2 ½ is very different from a big house! Here are some services you can choose for your relocation:
Storage of goods
Assembly and disassembly of furniture
Transport of your boxes
Etc.
For removal of furniture only, 2 movers may be sufficient for your move because you can take care of transporting the rest.
For a turn-key move, for example, choose a package with 3 men for moving in order to speed up the time it takes to complete the move.
Specifically, two movers can carry your heavy furniture while another mover packs your belongings in boxes and transports them. The important thing is to ask if there will be time lost with 3 movers (if one of the movers will be idle for part of the time).
In this regard, contact one of our moving partners and ask for his advice concerning the number of movers required on your moving day.
What is the price for 2 or 3 movers in Quebec?
Choosing 2 or 3 movers is also a question of price. For a turn-key move with 2 men, it is necessary to calculate between $90 and$120 per hour for your move. For an economic move, it is usually between $70 $ to $85 per hour.
If you hire 3 movers, the rate ranges from $120 and $145 per hour for the turn-key package. The economy rates are between $95 and $115 per hour.
You will find that the price per move is lower when you choose a moving package with 3 movers.
This is an advantage if the work is well-planned and the 3 movers coordinate efficiently. We would not want to pay for a mover who stays in the moving van because that is useless!
On the other hand, it may be that a long distance move benefits less with 3 movers because the time spent on the trip will increase your hourly bill faster.
Therefore, in choosing between 2 or 3 movers, the key is establishing your moving needs. From there, you may ask if having 3 movers is necessary in your particular situation.
Are you still unsure? Request for advice from moving specialists in Quebec. Compare 5 moving quotes by filling out the form on this page.
Aside from the number of movers, consider the quality of the movers
The quality of the movers is essential in order to get value for your money. A professional mover is: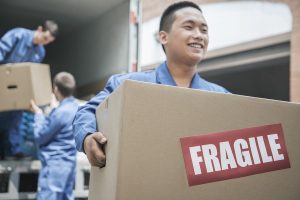 A competent mover
A well-equipped mover
A mover with extensive experience
A mover is honest and courteous
By choosing quality movers, you can be assured that you are in good hands. Further, 2 professional movers can get the same amount of work done compared to 3 or 4 movers with less experience.
Compare prices and services of 2 or 4 movers for your move
Fill out our form to receive up to 5 free quotes from professional movers who can take care of you.
You benefit greatly from contacting us because:
Our service is absolutely free
You will get access to a vast network of qualified moving partners
You have the chance to choose from multiple quotes without wasting any time!
Get 5 FREE Moving Quotes!
Compare Moving Companies in Canada & USA