6 September 2019,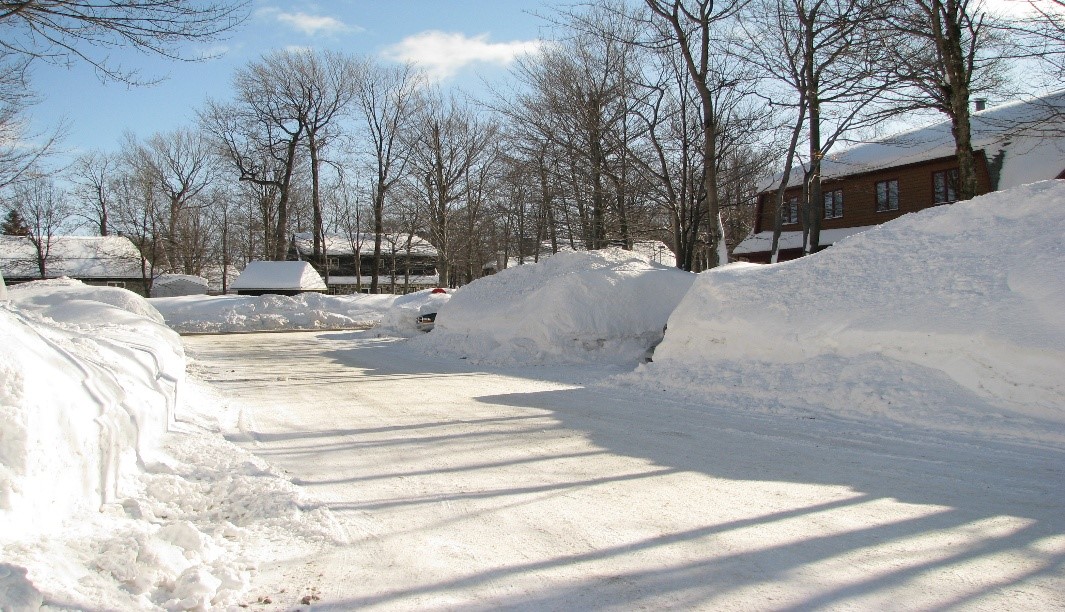 In Quebec, customs, the climate, and lease conditions mean that the vast majority of moves take place in the spring and summer.
But sometimes, people need to move in the winter for a variety of reasons.
A disaster, a new job, budget constraints, problems with housing, etc.
Whatever the reason, you should know that a move in the winter is quite possible from a technical and logistical point of view.
5 Movers Quotes can help you plan a winter move and has valuable tips to offer you to help you save time and money.
Benefits of a successful winter move in Quebec:

Prices and tips
While it is true that there are more options for housing during the summer, in terms of logistics, the opposite is true.
Winter is a time when you can take advantage of more moving options.
This is the low season for movers and you have the time to decide exactly when to move.
Even last-minute decisions to move are achievable (which is impossible in the summer).
Both Montreal and Quebec moving companies offer lower rates during the winter compared to peak seasons.
With the low demand for moving services, you will have greater bargaining power regarding the price and the moving date you prefer, especially when the weather is bad.
It is advisable to hire professionals who have experience with moving in tough winter conditions and who have the required equipment.
Moreover, the owners of residential buildings are much more flexible in the winter than when leases usually expire.
Tips for moving to Quebec in winter
Whether it is for you or your movers, it is important to make sure that access to your current home and your future home is neither slippery nor snowy on the day of the move. Watch for the weather and plan someone to do the shoveling if you move to a distant city. A snow and ice-free entry makes work easier and reduces the risk of injury. It is also necessary that the truck has parking space without any hindrance.
Do not pack your snow shovels and keep in your car a bag of deicer or sand as a safety precaution. The savings you make by neglecting this is not a good idea for a winter move
Usually, professional movers install floor coverings to protect certain interior areas of houses, including the main corridor. It is your responsibility to have canvases and tarpaulins in sufficient quantity to cover the other areas of the house. Wooden or ceramic floors are extremely slippery when wet.
When it's very cold, moving plants is not without risks. No mover can guarantee that they will not suffer. To minimize their stress, wrap them with a blanket and put them in your car or truck last. Otherwise, ask for an insulation package from your mover (additional charge).
Varying temperatures and the extreme cold can also have a negative effect your electronics. It is, therefore, necessary to check their operating manuals for the minimum temperatures supported without alteration. Blankets must also be used to protect them. Use your own even if you are dealing with a mover and, if possible, place your devices in your car because you will have to wait a few hours before unpacking and plugging them to avoid any condensation inside.
In the interest of efficiency and collaboration, having on hand all that is needed to prepare hot drinks for those who worked on your move would be highly appreciated.
Before the day of the move, prepare your new home: check if the lighting is sufficient, remove the interior doors which may affect the passage of "bulky or large items", etc. In terms of heating, you can start it so that it will be more pleasant but keep the temperature below normal to reduce the thermal shock felt by movers in their back and forth.
Essential items must be put in the truck last. Winter clothing, utensils, food, toiletries, etc. can be unloaded first and used as needed.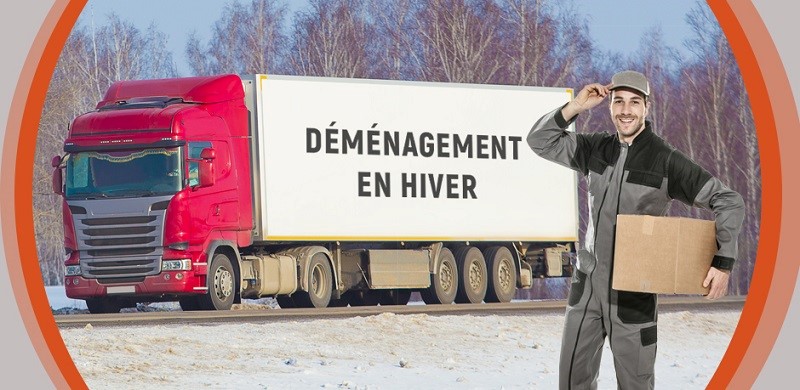 Price, move and schedule – Periods to avoid
As mentioned earlier, the rates of movers are lower in the winter.
Compared with periods of high demand (from June to September) which should be avoided strictly because of price, the variation can reach 50% (less).
It is important to have all the information you need beforehand to know the rate increases and decreases according to the calendar for each moving company.
Moreover, even in times of lower demand, it is advantageous not to move on weekends and during monthly transitions (between the 28th of the month and the 2nd of the following month).
Obviously, a move set during Christmas and January 1st will cost much more.
For that matter, do not plan to move on a school break, religious holiday, or holiday.
The demand will be higher as well as costs.
From fall to spring, contact the moving companies at least a month or two before your desired moving date.
For a summer move, it must be done three months in advance.
A range of services also available in winter
5 Mover Quotes not only allows you to be in contact with, among others, Quebec City and Montreal movers, and to save money on your move, but it also serves as a guide.
Our advice will ensure that the move you get will fully meet your needs.
Note that all the movers in our network offer the same services during the winter:
Standard, economy, or turnkey moves;
Residential moves;
Local moves;
Grouped moves;
International and overseas removals;
Special moving needs (spas, pianos, RVs, etc.);
Truck rental with driver;
Packaging and storage.
Learn who pays for property damaged during a move to help you ensure your belongings are safe and whether you need to get moving insurance.
One form, 5 moving quotes
By completing our short form, you will receive five (5) free moving quotes.
This will help you make an informed decision.
These quotes will be made by our partners, well-established and reputable moving companies with all the mandatory insurance.
The movers most appropriate to your needs and your budget will contact you without delay.
Do not hesitate to tell us about your move; our service is absolutely FREE and NO OBLIGATION!
Get 5 FREE Moving Quotes!
Compare Moving Companies in Canada & USA