27 February 2019,
You know that moving is not easy. It required a lot of planning and preparation, and sometimes, even changing your internet.
In this article, you will find 10 practical tips which can help you choose the best internet package for your new home.
A move usually comes with a change in internet, TV and/or telephone services.  Thus, 5 Movers Quotes allows you from now on to benefit from the unbeatable prices of its partners in telecommunications.

Just select the right option in the short form to fill out. It only takes a moment!
Looking for a moving company or a reliable internet package? 5 Movers Quotes is the best way to find what you need.
Moving may require a change of internet provider
Indeed, some providers only serve certain specific areas in Quebec and Canada. If you move out of their covered territory, you are forced to get a new Internet or telecom connection with another company.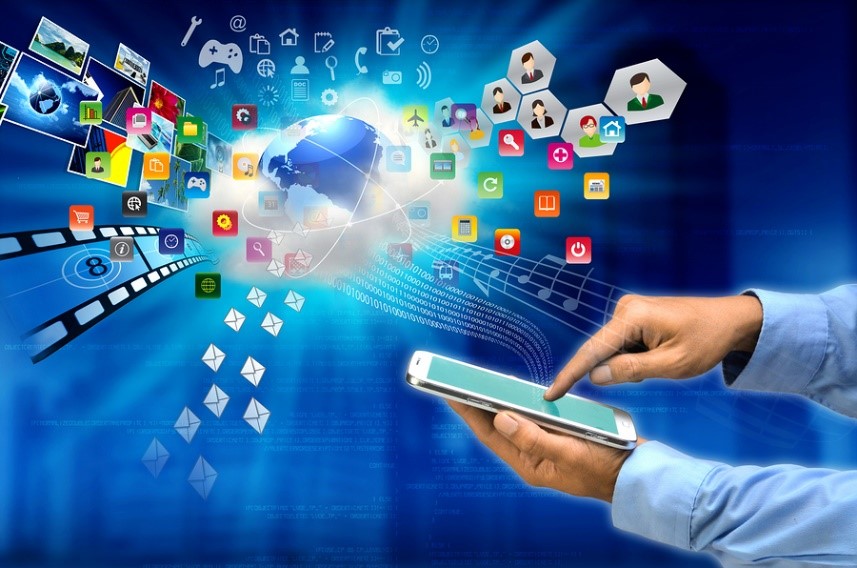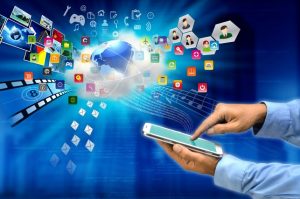 The good news is that you can cancel your subscription at any time. In fact, the law protects consumers from excessive charges of internet or telecom providers. When you cancel your subscription, you must simply notify your telecom provider by telephone or in writing, without needing a reason or justification. The following table shows the extent to which the law controls the cost of termination of the contract:
Type of contract
Termination fees due
Contract with non-specific duration
The company cannot charge you a cancellation fee.
Contract with a specific period (2 to 3 years, for example)
If you have obtained a discount (for example, on a phone or modem), the merchant cannot charge you more than the amount of the discount.

If you have not benefitted from a discount when you signed the contract, the merchant can only charge you $50 or 10% of the amount covered by the remaining term of the contract. The company is required to charge you the lesser of the two options.
Source: Office of Consumer Protection
This gives you the freedom to choose a new internet or telephone service. Why not take the opportunity to subscribe to a more advantageous package? Take advantage of 5 Movers Quotes to make the best decision.
10 tips for choosing your internet package during a move
1) Determine your internet usage.
How much is your internet usage? Establishing your usage is essential to choosing an internet package that benefits you most, particularly to avoid the high costs of exceeding your limit. To calculate your internet usage in order to choose a plan, make a list of your online activities: browsing, sending emails, watching HD films, listening to music online, etc.
2) Calculate the amount of data offered in your new internet package
Internet usage is calculated in bytes (megabytes, MB or gigabytes, GB). The textual content that you view online when you browse, send emails or others requires only a few megabytes.  But the more media you use, such as streaming videos, listening to music, or watching films, the more your internet usage increases rapidly. For example, streaming an HD film uses 3.5 GB per hour.
The number of users on the same internet connection must also be taken into account. Don't forget that using a lot of devices also affect your internet plan: computer, tablet, smartphone, printer, game console, etc.
3) Choose the adequate internet speed that you require.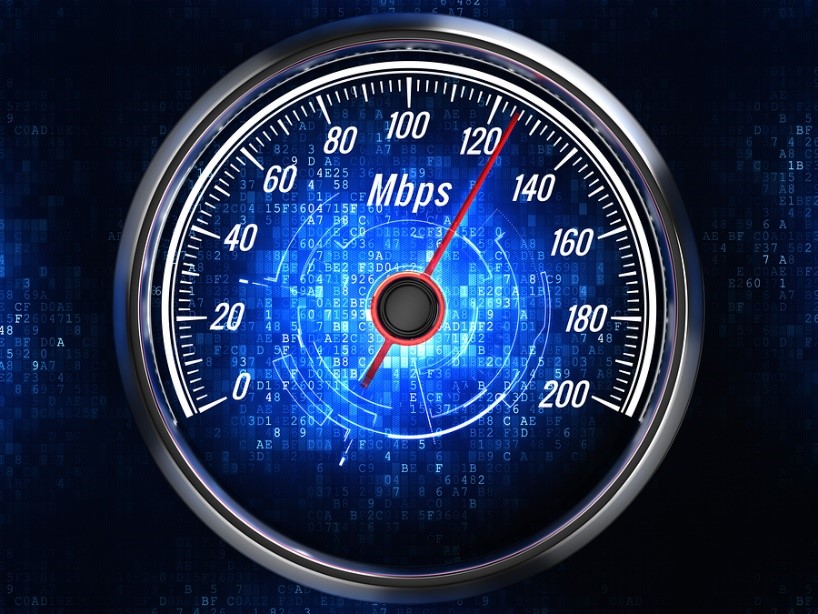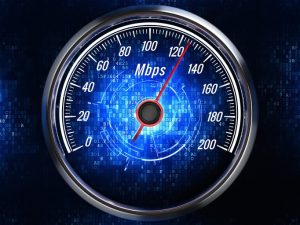 When choosing your new internet package for your new home, pay attention to the speed of connection indicated in the offer. This is calculated in MB (megabytes) and is divided into two categories:
Upload speed— for sending a file, an image, an email, for example — also called the upstream transfer rate;
Download speed— to receive files — also called the downstream transfer rate.
Obviously, the higher the connection speed of your package, the more you benefit from a fast connection. Take note of some factors that affect the connection speed, including the location of your house. Do not hesitate to ask your internet provider for the exact speed of your connection based on your location.
Are you moving to a new house? Fill out the form on this page to receive up to 5 quotes, free of charge, from licensed moving professionals or 1 quote for your internet package.
4) Which type of connection to choose for your new internet connection?
There are several types of internet connection.
Types of internet connection
Features
ADSL
Fiber optic

Uses a cable with a very fine glass wire for transmitting data;
Very high navigation speed;
However, fiber optic is
not available in some parts of Quebec and Canada.

Cable

In terms of speed, cable connection is the middle ground between an ADSL connection and fiber optic.

Satellite

A satellite connection is completely wireless;
It allows internet access even in remote areas;
Much higher costs.
5) A wireless or wired connection for your new internet package?
Wireless (for instance, satellite) internet access is certainly convenient, and accessible across the country, but more expensive. A wired internet system (ASDL, cable or fiber optic) is the most common option. A third possibility exists- that of an internet or telecom package that follows you everywhere. Indeed, you can provide your laptop with a 3G or 4G key (identical to that found in smartphones). This guarantees internet access anywhere.
6) Combining internet, telephone, and TV for an advantageous price
When moving, if you choose a new internet package, consider the possibility of combining other services (TV, internet, residential telephone, mobile phone, etc.). Indeed, it is common nowadays for telecom providers to offer significant discounts to users who subscribe to several services.
7) Choose a reputable internet provider
Choosing a provider for your Internet connection and other telecommunications services requires information about suppliers in your area. Are their customers satisfied? Do they consider the internet connection to be stable? What do the reviews available on the Internet reveal? Further, take the time to find out about lesser-known companies. Many telecommunications SMEs offer Internet packages.
8) Learn about the costs of related equipment.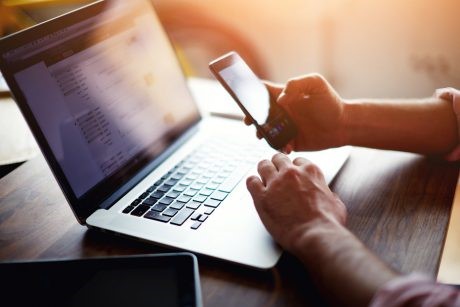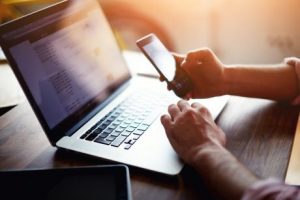 When the time comes to choose a new internet package, we often forget to include the cost of the equipment in our estimate of the price. The latter represents the price of the router and the modem.
Some companies offer the option of leasing them whereas others offer a discount on the condition that you subscribe to certain packages. You can also simply buy the equipment outright and choose a less expensive internet package. In the long run, this option is generally more advantageous.
 9) Don't forget to consider the activation fee required by internet providers.
By failing to consider the activation cost in your estimate of the internet fees, you might miss out on interesting offers. In fact, this generally amounts to $100.
To obtain the real cost of your internet package, estimate the total cost of a year's usage, including the following :
The monthly fees;
The installation and activation fees;
The cost of a modem and router.
10) Give importance to efficient customer service
If there is a problem with your internet connection, you would not want to spend hours on the phone waiting for a technician. For your new internet connection, be sure to choose a company that provides good customer service and efficient and fast technical support. To make sure, conduct a search on the internet regarding customer reviews and feedback that are relevant.
Today, Internet and telecommunications providers are numerous and offer various packages with different prices. It is, therefore, important to choose the right package. Your relocation is the perfect time to search for a better internet provider.
Internet and telecoms packages for all kinds of needs
Internet providers give you access to a variety of options:
Choose prepaid or fixed term plans ;
Choose flexible packages with monthly fees that are in accordance with used up data;
Listen to your favorite channels live while on the go;
Share your plan with other users;
Subscribe to an internet package that is tailored for many users;
Enjoy a set of telecommunications in one package: internet, television, residential telephone, mobile phone;
Use the same internet at home in your smartphone wherever you go;
etc.
Find your internet and telecommunications package at a good price
5 Movers Quotes is an extensive network of moving companies. The best way to find a reliable mover quickly is with 5 Movers Quotes.
Our moving partners offer all types of moves: residential, commercial, small moves, long distance, turn-key moving, storage services, and more!
Find your moving company now with 5 Movers Quotes. Fill out the form on this page and get 5 moving quotes from moving professionals.
It is free and no obligation! Why not take advantage?
In addition, once you have completed the first form, you will receive a quote for your internet package.
Get 5 FREE Moving Quotes!
Compare Moving Companies in Canada & USA