25 July 2016,
A Quick Guide To Moving To Vancouver
Are You Looking For a Good Mover For Relocating To Vancouver?
If you have been checking for good moving companies in Vancouver online or calling companies listed in the Yellow pages, you will soon find that it is confusing and difficult to make a choice.
Many individuals have discovered too late that booking a random mover on the phone could result in any of these stressful situations:
No mover showing up on moving day
Increased moving bill due to unexplained charges
Movers come late or minus a mover (1 mover instead of 2 or 3)
The list can go on and on.
It is critical to evaluate moving companies, their rates, and their services to see which one can provide you with the moving service that matches your needs and your budget.
The best way to get the lowest moving quotes to Vancouver is to compare multiple quotes from experienced moving companies.  This is easier to do when you can see actual moving quotes all at the same time to compare moving services, add-ons, freebies, and fixed or hourly rates.
At 5moversquotes, we aim to help you do just that. When you request for free moving quotes from our partner moving companies, we send them to you quickly so you can check for yourself how much you will pay to move to Vancouver.
The most significant advantage is that these moving quotes will be based on your moving details – date of move, location, number of rooms, and truck and moving crew needed to complete your move quickly and efficiently.  This means you get moving quotes that can help you plan your budget with no surprises or hidden charges.
Below you will find very useful moving tips, moving resources, and a brief review of 15 Best Moving Companies in Vancouver with moving reviews from customers.
How To Spot The Best Moving Price
Choosing a Vancouver Mover Based On The Right Factors
A majority of individuals looking for a moving company will make their final selection based on price.
To some extent, this is normal and correct as you want to avoid over-spending on your move.  However, there are many other things you have to consider aside from price.
The truth is that many moving companies give low hourly rates over the phone and then charge you for additional things like moving supplies, stairs, additional men, gasoline, and travel time on the day of the move.  This can be quite upsetting especially if you have a fixed budget to work on.
You can avoid feeling scammed if you check on the following important factors before you select your mover.
1) Hourly or Fixed Rates
Whether you are quoted an hourly or fixed rate, you need to check if it includes gasoline, toll fees, moving supplies, use of moving equipment like ramps, floor covers, mats, etc.  Will you be charged for extras like stairs? How many movers are included in the hourly or fixed rate and what size of truck will they use?  Does the moving rate include packing and unpacking?
The answers to these questions will give you a clearer idea of which moving rate is actually cheaper and help you to avoid paying more than you expected.
2) Moving insurance
You also need to check what kind of insurance cover is provided in your moving quote.  Many professional movers provide only basic insurance which means $.60/per pound of your cargo.  There are some companies that include more comprehensive insurance for your goods which could explain their higher moving quote.  If you are satisfied with just basic insurance, that's fine, but consider this factor when comparing moving rates especially if you intend to obtain additional insurance cover.
3) Moving experience
New moving companies still trying to enter the market will usually offer lower moving quotes to attract customers.  Check how long the company has been operating.  More established moving companies with moving history have the necessary expertise in planning relocations, especially long distance and overseas moves.
4) Professional Affiliations
Unlike other industries, the moving industry is loosely regulated.  However, there are certain "musts" that a moving company should have to be considered professional and reputable.  Check if the moving company is accredited with organizations such as the Canadian Association of Movers, Vancouver Better Business Bureau, or BC Trucking Association.
Membership in professional associations and government regulatory agencies demonstrate that a company strives to adhere to industry standards and ethical practices.
For a more detailed checklist to help guide you in selecting your mover, you can refer to The Consumer Checklist for Choosing A Moving Company.
Get 5 FREE Moving Quotes!
Compare Moving Companies in Canada & USA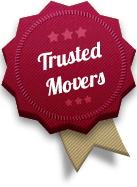 VANCOUVER, B.C. – QUALITY OF LIFE, JOBS, HOUSING, AND EDUCATION IN THE CITY
There are thousands of new arrivals in Vancouver each year from within Canada and those who have emigrated from other countries.  People move here for various reasons – for a new job, to study, or to simply have a higher quality of life.  Definitely, Vancouver has many things to offer in terms of spectacular natural spaces, safety and cleanliness, a vibrant economy, and active and healthy living.
As of 2011, more than 600,000 people live in Vancouver, making it the 8th biggest municipality in Canada.  When you talk about the Greater Vancouver area, the figure is close to 2.4 million residents, and is ranked as the most populated in Western Canada and the 2nd biggest city near the US-Canadian border.
The city is also considered the most linguistically and ethnically diverse in the country, with more than half of its population speaking a language other than English.
Worldwide surveys have consistently named Vancouver as one of the top 5 best cities to live in based on quality of life.  It is the first city to be named in the top 10 most livable cities for 5 consecutive years according to the Economist Intelligence Unit. In 2010, it was ranked the 4th in the World with the highest quality of life and Forbes named it as the 10th cleanest city in the world.  But it is also the 6th most overpriced property market in North America and has one of the highest costs of living in Canada.
It has hosted many world conferences and events such as the 2010 Winter Olympics and Winter Paralympics, the annual Technology, Entertainment, and Design (TED) conference, and the 2015 FIFA Women's World Cup.
Vancouver is situated between the Burrard Inlet and Fraser River. Stanley Park is one of the biggest urban parks in Northern America.  Its cityscape is dominated by the North Shore Mountains and its scenic vistas include Mount Baker in Washington state.
A wide variety of trees and plants grow all over Vancouver with some imported from other countries such as the Japanese Maple, flowering Japanese cherry trees, magnolias, and other decorative shade trees.
The city has one of the warmest Canadian temperatures in winter, with its climate categorized as oceanic.  In the Greater Vancouver area, winters are mild with snow not staying on the ground long.  It also has the coolest summers compared to all major cities in Canada.  However, it is also the wettest of all Canadian cities, with precipitation in most days from November to March.
The City Of Neighborhoods
Where To Live In Vancouver
The city has been nicknamed the "city of neighborhoods" with each one possessing a unique character and ethnic mixture.
The biggest European ethnic groups can be found in South Granville and Kerrisdale.  At present, the largest ethnic group in the city is the Chinese-speaking community as well as smaller minority groups.  Their neighborhoods and commercial areas are highly visible in Chinatown, Greektown, Punjab Market, Little Italy, and Japan Town.
Shaughnessy and South Granville has the oldest residential buildings and the largest lots. Many visitors like to ooh and aah while mansion peeping through many of century-old architecture and manicured gardens.  Right through its center can be found main throroughfare, Granville Street. This is an elite neighborhood and is a venue for most of the high-end retail stores.
In Steveston, you will find fishing boats in the marina, exciting local stores to explore, and fresh fish and chips along the boardwalk.  As a former fishing village, this neighborhood has seen a huge transformation in recent years.
Below are some of the notable neighborhoods in Vancouver to choose from.
Downtown Vancouver is where you will find the central business district and entertainment venues but many high-rise apartment complexes are also found here.
West End has a mixture of residential and commercial areas, apartments and condos.  This is where most of the gay community resides.
Coal Harbor is formerly a port area but has been developed for residential and commercial use and is home to many of the middle-class.
Yaletown is the city's heritage area and has been revitalized with a huge number of apartments and condos. It is located along the seawall and False Creek.
Chinatown is home to many Chinese immigrants and also a residential area with low income housing.
Gastown is also a heritage area with cobblestone streets.  Many tourist shops can be found here and has a mix of low and middle-class housing, apartments, and condos.
Downtown Eastside has many low income housing units but is run-down and not so safe.
Granville Island/Fairview is a tourist area but also has many co-ops, condos, and apartments.
Kitsilano is on the West Side located along the English Bay and is mainly a beachside residential and commercial area known for retail shops, organic foods, and restaurants.
South Cambrie-Oakridge is a middle-class community with detached homes and heritage homes.
Kerrisdale has newer houses and old bungalows and low to mid-rise condos and apartment rentals
Mount Pleasant is an eclectic mix of unusual shops, heritage homes, artistic residents and art festivals.  It is quite popular with urban professionals and home buyers.
You can check out the 23 Distinct Areas of Vancouver for more details.
To find homes for sale or rent in Vancouver, you can visit the following resources.
PadMapper  Apartment Rentals    Apartments in Vancouver  Unique Accommodations
Moving Around In The City
Vancouver's Incredible Transport System
If you are worried about how to move around in the city, you will be glad to note that Vancouver has an extensive public transport system.  It has a trolley-bus fleet which is the 2nd largest in North America, a rapid bus service, a bicycle ferry service called SeaBus, a SkyTrain, and a commuter rail known as West Coast Express.
The SeaBus stops at Waterfront Station on the Vancouver side and a terminal at Canada Place.  Passengers can transfer using a skywalk to the West Coast express or all 3 SkyTrain lines.
There are other modes of transport in Vancouver including an inter-city rail service, Rocky Mountaineer rail tour routes, and Amtrak Cascades connecting to Portland and Seattle.  Passenger ferries in False Creek carry commuters to downtown Vancouver, Kitsilano, and Granville Island.  Lastly, it has a diverse network of biking routes and lanes to support a huge population of cyclists.
The Vancouver International Airport in Sea Island, Richmond is Canada's 2nd largest gateway of North America.
Vancouver Economy
Find Job Opportunities And Employment Resources
Being in the Pacific Rim and center of transcontinental highway and rail routes of Canada, the city of Vancouver is one of the biggest industrial centres in the country.  Its Port Metro Vancouver is Canada's largest port earning billions annually in trade.
In recent years, the city has become a centre of development for the industries of biotechnology, video game, animation, and film.  Due to its strong focus on healthy living, many of the world's lifestyle brands have settled here including Kit and Ace, Mountain Equipment Co-op, Reigning Champ, Herschel Supply Co., Lululemon, and Nature's Path.
Its economy is also significantly boosted by tourism as it is a major destination for tourists from around the world.  Millions of people every year pass through Vancouver to enjoy its unique parklands, oceans, mountains, and rich culture.
To search for employment in Vancouver, you may look up the following resources:
City of Vancouver jobs  |  Vancouver Tourism Jobs  |  Job Bank  |  North Vancouver District Jobs
Moving to Vancouver will definitely open up many job opportunities in a broad number of fields while you relish a unique and healthier lifestyle only found here.
Moving To Study In Vancouver
Education Among Best In The World
The Greater Vancouver Area has 5 public universities.  The biggest, University of British Columbia, and Simon Fraser University, has around 90,000 graduate school and undergraduate students enrolled.  UBC ranks among the top 40 universities in the world and belongs to the top 20 public universities.
Meanwhile, SFU also ranks consistently as one of the top comprehensive universities in the country and belongs to the elite 200 best universities in the world.
Other public universities are Emily Carr University of Art and Design located in Granville Island, the Capilano University located in North Vancouver, and Kwantlen Polytechnic University.  There are also 6 private academic institutions in the region.
For elementary and secondary education, the Vancouver School Board supervises 74 elementary schools and 17 annexes, 18 secondary schools, French immersion schools, 7 adult learning centres, and Montessori schools.  There are also 3 francophone schools operated by the Conseil scolaire francophone de la Colombie-Britannique.  In addition, 46 independent schools available for partial provincial sponsorship also operate in the city.
It is so exciting to see the many possibilities you can look forward to when you move to Vancouver.  Now that you have become more familiar with your new city, you can start planning your moving day.
Below learn more about the 15 top moving companies serving Vancouver.
Get 5 FREE Moving Quotes!
Compare Moving Companies in Canada & USA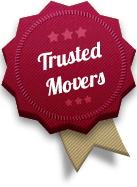 A Peek At 15 Top Moving Companies In Vancouver And What Their Customers Think
You can learn how to choose your moving company when you understand how moving companies charge for moving services in Canada.
With this knowledge, you can use the additional information below regarding movers serving the Vancouver area to determine the type of moving service you need and which moving company is best for you.
LAMBERT'S MOVING SERVICE
This moving company has a team of professionals dedicated to make your move as peaceful and easy as can be.  Whether you choose simple or full service moving, you are guaranteed to receive dependable service.
The company is based in Coquitlam and offers moving services in Vancouver and Lower Mainland.
As a member of the National Association of Senior Move Managers, it aims to help with senior relocation with experience and expertise in relocating the elderly.
This moving company offers residential moving, commercial moving, senior relocation, full service moving, or moving with PODS.
FERGUSON MOVING AND STORAGE
The history of this moving company began as early as 1913 and from then on served the Vancouver region for moving services.  It was much later when the company decided to partner with Great Canadian Van Lines to allow the company to deliver long distance moving, international moving, and storage services.
It has offices in Vancouver and Surrey to be able to accommodate more customers from these areas.
They can also deliver storage containers to your location which you can load with your belongings. These containers were especially designed for household belongings.
The company offers flat and fixed rates for your convenience.
The business is a member of the Canadian Association of Movers and accredited with the Better Business Bureau.
ELLIS MOVING & STORAGE
Based in North Vancouver, this moving company provides quality moving services in Vancouver and other parts of British Columbia.  Their main service areas include Vancouver Island, Pemberton, Whistler, Lower Mainland, Seat to Sky, and the Sunshine Coast.  Whether making a local, long distance, or overseas move, this company can help with your relocation needs.
It is a family run relocation company offering relocation for households and businesses in Vancouver. Their services include:
Full packing services
custom crating
fragile packing
piano moving
furniture disassembly and assembly
What is unique about this company is that they base their fees on the moving service and not the size of the truck. For local moves, hourly fees are provided and billed based on actual time it takes to complete a move.
For long distance moving fees, they are based on mileage from origin to destination and the weight of the cargo.
It is an Atlas Moving company and accredited with the Better Business Bureau with a rating of A+.
GREEN'S MOVING SOLUTIONS
This Vancouver moving company offers low-cost professional moving services in the Mainland, Richmond, New Westminster, North Shore, Coquitlam, Surrey, and Barnaby areas.
As a family-owned business, it strives to make their services personalized and friendly to service primarily small and medium sized residential moves.  The company offers packing and unpacking services, local and long distance moving, and even house or carpet cleaning.
Focusing on local Vancouver moving, they aim to offer lower quotes than bigger companies.
Their moving rates start at $99 per hour for 2 movers and truck and $139 per hour for 3 movers and truck.
Their moving service includes use of wardrobe boxes, dollies, all supplies such as pads, tape, and other requirements for furniture and other household belongings.
ACTION MOVERS INC
This Vancouver moving and storage service was awarded "Best Moving Company in Vancouver" by Consumer Choice Awards.  As a family owned and operated moving company, it aims to provide quality and professional residential and commercial moving services in the Lower Mainland and beyond.
It has an A+ rating with the Better Business Bureau, attesting to its adherence to ethical and professional standards in the industry.  It is also a member of the Canadian Association of Movers.
It has 3 locations in Vancouver, Burnaby, and Surrey to better serve their customers.
MOUNTAIN MOVERS
This moving company has been providing excellent and dependable moving services for residential and commercial clients in Vancouver.
It offers a variety of moving services at affordable rates for local and long distance moving.  They also undertake movers anywhere in Canada and internationally.
It is accredited with the Better Business Bureau since 2014 and enjoys an A+ rating.
VANCOUVER MOVING INC
Vancouver Moving began operations in 2000 and is one of the leading moving companies in Vancouver.  The company uses complete moving equipment and well-trained and courteous staff to deliver high quality moving services.
They offer residential, local moving, packing and unpacking, office and industrial moving, and long distance moving.
PRIORITY 1 MOVING LTD
This Vancouver moving company specializes in downtown moving, residential moving, and commercial moving services.
They serve the areas of Vancouver, Burnaby, Richmond, and the Greater Vancouver Area.
It is fully licensed and insured and aims to make their moving services affordable by offering 3 moving packages to choose from.
For larger and commercial moves, the company also offers flat moving rates.
VINCENT MOVING COMPANY
Since 1994, this Vancouver moving company has been one of the most affordable and reliable movers in the city.
It offers moving rates that are based on time of move, distance, weight of cargo, and moving requirements.  Generally, they offer flat rates, hourly rates, or by weight.
The company provides local and long distance moving, commercial moving, and storage.
It is accredited with the Better Business Bureau and has received very positive customer feedback for their services.
BEST CHOICE MOVING & STORAGE
This moving company serves the whole of Greater Vancouver and Lower Mainland.  They offer household and commercial relocation services and storage.
Aside from local moves, the company also undertakes long distance moving across Canada for homes, businesses, and vehicle shipping.
For individuals requiring international moving, the company assists with documentation and everything else included in the process of overseas relocation.
BC MOVERS
This local moving company believes in professionalism and hard work.
It offers local and long distance moving, residential moving, commercial moving, and storage.  As a reputable company, it carries full insurance for freight and general liability.
They offer hourly rates based on number of movers.  They can also deliver moving supplies to your doorstep.
It is a member of the Move Alliance Group network.
Get 5 FREE Moving Quotes!
Compare Moving Companies in Canada & USA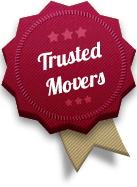 EDGEMONT MOVING AND STORAGE
This family-owned moving company has been helping homeowners and businesses for more than 50 years in the Greater Vancouver, all across Canada, and even overseas.
The company has been recognized as a premiere moving company with awards for #1 Moving Company in North and West Vancouver by North Shore Outlook and Regional Top Quality Awardee from Atlas Van Lines.  It is also accredited with the Better Business Bureau and enjoys a rating of A+.
As a full service moving and storage company, it is fully equipped to handle any kind of move.
SAM'S SMALL MOVES
This small local moving business specializes in small apartment and condo moving at reasonable rates.  It is registered and licensed and WBC covered.
It offers residential moving, junk removal, and item deliveries.  It also has same day delivery service, single item delivery, and student moving services.
If you don't need a big moving company to do a small local move, you can consider this company to lower your moving costs. They charge hourly rates for 2 men and a truck (minimum of 2 hours) or flat rates for single item deliveries.  They provide cargo van or 16 ft moving truck, depending on your needs.
YOU MOVE ME
This Vancouver and Fraser Valley moving company is a full service mover and can undertake your move from start to finish.
They offer excellent moving services in the Vancouver District, Lower Mainland, and Fraser Valley.  It also serves Richmond, Abbotsford, Maple Ridge, New Westminster, Surrey, Burnaby, and Coquitlam.
The company puts a premium on being on time and transparency of their moving rates.  They have a 1-hour minimum charge so you pay only for the actual time needed to complete your move.
You can ask them to pack just one part of your home, your entire home, or pack yourself and just receive the supplies you need.
This mover is part of a national network of moving companies under the franchise.
GO TRUCK GO
This Vancouver based moving company specializes in studio and small house moves in Lower Mainland, most of Vancouver Island, Whistler, and Sunshine Coast.  They provide dependable and clean delivery of household goods, junk removal services at very competitive rates.
This moving company is hugely popular and can be fully booked especially in the month of July and busy holidays.
Their rates start at $85 per hour for 2 movers. They charge travel fee and stairs fee.
We hope this list of moving companies in Vancouver with moving reviews have helped you see what choice of movers you have and moving services that would suit your budget.
To see actual moving rates from movers in your area, click request 5 moving quotes to receive moving bids to compare.  You will be under no-obligation to hire any company unless you are satisfied with your moving quote.
We want you to save money from your move without compromising on safety and efficiency.  For the best moving experience, choose a mover from our wide network of professional moving companies today.
We wish you a very pleasant move to Vancouver!