13 juin 2016,
If you are moving soon to Richmond Hill, you probably wish 2 things were possible:
That you don't have to do so much work
And you don't need to spend so much cash
We are no genies but your 2 wishes can definitely come true for your move to Richmond Hill.
Many people have second thoughts about hiring professional movers because they think movers charge too much. Is it true that moving companies are way too expensive?
Actually, the dilemma of whether to hire a mover or do the move by yourself is easy to determine. Find out exactly how much your move will cost and determine whether you can do certain aspects of your move without professional help.
If you are still doubtful the benefits of hiring a professional mover, check 10 reasons to hire a mover vs. moving yourself.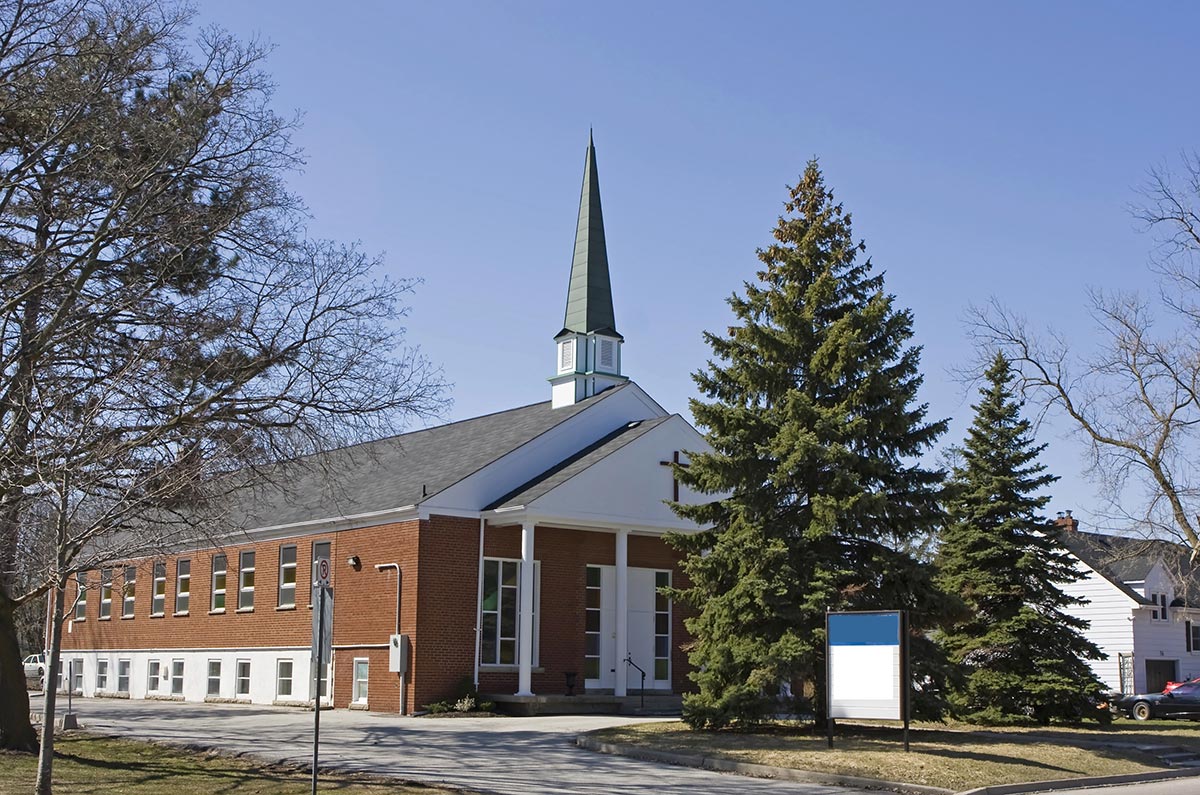 Customize Moving Solutions to Lower Moving Costs to Richmond Hill
To know exactly how much moving services cost for a local or long distance move, request free and no obligation moving quotes. Just fill-out 1 quick form!
Certainly, the easiest way to relocate is with professional moving services.  You can ask movers to take care of everything, from packing, loading, and delivery, even to servicing appliances, assembling furniture, and arranging everything the way you want.
To save on moving costs, you can also just choose certain moving tasks you want to delegate, such as loading/unloading and transport, and do your own packing.
What type of move do you need to Richmond Hill?
Richmond Hill, Ontario is part of the Greater Toronto Area and located in the York Region.  12 miles north of downtown Toronto, it is a popular residential choice for those who need to live and work close to Toronto.
An affluent community, Richmond Hill is home to BMW Canada, Rogers Communications, Lexmark, Science and Medicine Canada, and many other small and large businesses.  Many residents also work in Toronto, Markham, or Vaughan.
The city of Richmond Hill offers online services for permits, payment of fees, applications and more.  Browse for help with any of the city's multiple services.
Moving Locally or Long Distance
Where are you moving from?  Most moving companies base charges on hourly rates or flat rates.
If your move is less than 100 miles, most movers consider that a local move and will bill hourly rates for a moving truck and 2 or 3 movers.  You can request the movers to just load/unload and deliver or also do packing and disassembly/assembly.
The number of hours it takes to complete a move – from Point A to Point B – will constitute your final moving bill.  The average cost of a local move is from $25-30 per hour per mover. Companies offer hourly rates for $70 to $150 per hour based on size of truck and number of movers needed.
Learn more about hourly rates vs. flat rates for moving to get the best value for your money.
Movers Determine Weight with In-Home Assessment
For long distance moves such as from Montreal to Richmond Hill, moving companies will provide a flat rate based on distance and weight of your inventory.  Movers cannot give an exact cost without knowing the size of your move. They can, however, provide you with estimates based on how many rooms you have.
A good moving company will insist on an in-home assessment to provide you with a written, binding or not to exceed quote.  Otherwise, you can send them a detailed inventory of the contents of your home.
Understand what your Moving Quote Includes
When you obtain moving quotes, it is important for you to understand what services are included. Is packing included? Are moving supplies included? What moving insurance is provided?
You may be confused about why moving quotes vary from one company to another. Movers may have different size of trucks, number of movers included, level of insurance (basic or comprehensive).
Some movers' rates may seem low but they could have add-ons for fuel and travel time while others include all that in their quote.
The important thing is to look carefully and understand the moving quotes to be able to choose wisely.
Extra Charges that Some Movers Charge
For a better understanding, you should also know additional charges that movers might bill in addition to a moving estimate.
Some charges depend on the conditions of your move. Check your moving estimates and ask movers about these charges.
Stairs Charge
Some people might find this ludicrous but there are movers that do charge for stairs. The cost can be anywhere from $30 to $70 on top of your moving bill as a one-time charge.  Not all moving companies charge for stairs.
Elevator Charge
Just like stairs, some people might laugh at the idea of an elevator charge. If you are paying hourly, what impact does an elevator have on your move?
It does take more time and energy to load and unload an elevator compared to moving a home on the ground floor. Not all companies charge for an elevator but others do. Check with your moving company if your home is in a building with an elevator.
Long Carrying
Some movers charge for long carrying If the moving van has to park a long way from your front door. If movers need to carry furniture for a longer than normal distance, moving companies may consider this an extra service.
Shuttle/Extra Truck
If a big-sized truck cannot access your street and household goods need to be shuttled from a smaller to a larger truck, a moving company will add extra for this service.
Specialized Moving Services
If your move includes moving a piano, a hot tub, or a pool table, your moving company will charge extra for this service.  Relocating fragile and hard to move objects requires special skills and equipment. It may also require more than 2 men to carry a baby grand piano or a pool table.
It is also important to emphasize that not all moving companies do piano or pool table moving.  If you need to move a piano, make sure to choose a good moving company with piano moving services.
Transit Storage
Some individuals need to vacate a home and empty it of contents but cannot have the same delivered right away. Oftentimes, a new home is not yet ready. In such cases, transit storage is necessary for the moving company to store the goods before delivering at a later date.
Warehouse Handling
In relation to transit storage, movers may charge extra for removal of household goods from storage.
A good way to avoid add-on charges is to prepare the appropriate parking as near your home as possible. It is important to communicate well with your moving company and to ask the right questions about your moving needs.
Compare Richmond Hill Moving Companies – Get 5 Free Quotes
It's possible to hire a mover from Point A or Point B. For example, if you are moving from Richmond Hill to Montreal, you can compare moving company rates to see where you can obtain lower prices.
Montreal movers doing regular runs to Richmond Hill may offer lower prices, especially if you do not need an expedited move.
If you are moving from Toronto to Richmond Hill, you may find lower prices from Richmond Hill movers.
Compare 5 Different Companies and Prices
The best way to find out is to obtain multiple moving quotes from 5 different moving companies. Using our quick online request form, you need to provide the details of your move – moving date, origin and destination, size of your home, moving services required, etc.
Our partner moving companies located near you will provide you with competitive moving quotes to choose from.
If you are not satisfied with the quotes for any reason, you are not obligated to hire them.
5 reasons to Compare 5 Moving Quotes
Why is it critical to compare 5 moving quotes before hiring a mover?
Comparing multiple quotes allows you to:
Quickly and conveniently compare written moving estimates that you can peruse at your own pace.
Allows you to see even the tiniest difference in charges. (one has fuel charge, the other already has all-in rates)
Helps you to save on time and money.
Gives you quick access to reputable and trusted movers.
Eliminates the stress of looking for movers on your own.
Factors to Consider When Choosing a Moving Company
We understand you want to save money from moving expenses. However, it may not always be best to hire the cheapest mover.
Your moving company will be responsible for handling and transporting your valuable possessions. You'll also want to check the moving company's experience, reputation, and quality of service.
You'll do well to choose moving companies that are members of the Canadian Association of Movers and accredited with the Better Business Bureau.
Our Partner Moving Companies are the best and biggest movers in Canada
Our partner moving companies are the best and biggest movers in Canada.
We have over 200 partner moving companies throughout the country, many of which are qualified to relocate you cross-country, from Canada to the USA, and to other parts of the globe.
Moving companies vary in size and expertise. Some movers also belong to huge van lines while others are smaller independent companies.
We have a wide network of moving companies that can tailor their services to suit your moving needs and budget.
Fill-out in just 2 minutes our short online request form to connect with our partner movers in Richmond Hill.