7 juillet 2016,
If you are moving to Montreal in the near future, there are many important things you need to know about.  Good planning is key to a successful move and makes adjusting to a new home so much easier.
You surely want to be familiar with the city's best neighborhoods, schools, job opportunities, and things to do. But the most immediate concern you would have is how to move to Montreal at an affordable cost but still enjoy a pleasant and stress-free move.
5moversquotes is dedicated to helping you find local and long distance movers at the lowest possible prices. We know that choosing a mover is not always easy, and you don't want to take chances with your moving company. After all, your movers will be responsible for all your valuable possessions.
You can get free online quotes from the best movers in your area so you can pick the best moving company to service your move.  This saves you a lot of time and effort. To get you started with your search, below you will find:
Essential information about your new city
Moving companies serving Montreal and their moving rates and offers
Don't take chances with your move – come find reliable moving companies from our network of 200+ licensed and experienced professional movers.
Moving To Montreal – Essential Tips About Your New Home
If you love living in a huge city but want living costs affordable, you will definitely like it in Montreal.
The city of Montreal is in the province of Quebec.  It is the second biggest city in Canada and very rich in history and culture.  Next to Paris, it is the largest French-speaking city in the world and has been nicknamed the Paris of Canada.  Its population is estimated at 4 million.
The city has a truly humid continental climate and enjoys 4 distinct seasons.  Summers are quite hot and humid, spring and autumn are generally mild, and winters very cold and snowy.
Short travel distance is not common in Canada due to its vast terrain but Montreal has many advantages geographically.  It is but an 8-hour drive from New York City and Boston and 2 hours to or from the capital, Ottawa.  The nearby countryside also offers so many options when it comes to leisure and recreation.
In terms of cost of living, rental and real estate prices are much lower compared to other Canadian or US cities.  For instance, an apartment downtown can be from $600 to $800 for 2 bedrooms while it is possible to buy a good 1-bedroom condo for only $250,000.
July 1st seems to be national moving day as you will see moving trucks everywhere and sidewalks littered with mattresses and couches.  This is an old tradition as it helps ease the burden of children changing schools.  Majority of Montreal residents are tenants and the Quebec Régie du logement provides the laws governing lease of properties.
The city's residents are bilingual, with many of them able to speak both French and English.  Although the city fiercely ensures that French language is given priority, non-French speakers need not worry as English is also available.  However, this is the perfect opportunity for new residents to learn French fast.
Finding Good Places to Live in Montreal
There is an ongoing tradition in this city that lease contracts for apartments are for a year until June 30.  While there is no law that requires it, and a lease can actually start at any time of the year, it is very possible you will find yourself moving in or out of your apartment on July 1.
Each neighborhood in the city has a unique character.  Some of the city's areas are very French such as Rosemont, with few English signs and newspapers.  If you prefer an English neighborhood, you can check out areas like Notre Dame de Grace, Hampstead, and Westmount.
Montreal's high end neighborhoods, including Westmount and Outremount, command rental prices from $1200 to $2000 for 2-bedroom units.
There is a wide array of nice neighborhoods with varying amenities to suit any budget.  You may look up property rentals from the following:
louer.com
Concordia classifieds
Campus Montreal
More Montreal
Get 5 FREE Moving Quotes!
Compare Moving Companies in Canada & USA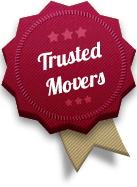 « * » indique les champs nécessaires
Getting Around The City
Montreal boasts of an underground metro which links even the farthest suburbs to the center of the city.  This island city also suffers from horrendous traffic jams so you might think twice about buying your own car and consider commuting.  There are also plenty of buses and the city definitely has got one of the best public transit systems in Canada.  The transit fees are also really cheap compared to other cities like Toronto.
Is the traffic really bad? You bet it is.  There are just so many ins and outs to the city, with a tunnel and 15 bridges, you can only expect huge traffic jams no matter the time of day.  Be prepared for a long commute from the suburbs but the public transit system is really convenient and reliable.
Finally, the police take traffic violations here seriously, and even while walking, you can get a ticket.  Don't even dream of crossing the street unless the light is green as you can get a whopping fine for jaywalking.
Job Hunting In Montreal
Although Toronto has displaced Montreal as Canada's commercial hub, the city remains to be extremely attractive to job seekers.  Montreal's industries consist of pharmaceuticals, telecommunications, manufacturing, education, finance, aerospace, and research and development.
Its service sector is also quite strong and very attractive for investors and entrepreneurs.  The video game industry is also expanding fast and has beckoned to many of the world's top game developers such as EA, Bioware, Ubisoft, and Interactive.  This sector provides thousands of jobs to residents in Montreal.
The city is also the base of several film and TV productions, with Telefilm Canada headquarted here as well as 5 other studies of the National Film Board of Canada.  In fact, Montreal is often the filming location of major films and other productions. It is also the headquarters of Cirque du Soleil, the world's largest cultural attraction.  Air Canada, the country's largest airline, is also based in Montreal.
Visit the following to search for Montreal jobs:
Job Boom
Emploi Quebec
Job Rapido
Top Montreal Attractions – 101 Reasons People Move To This City
The City of Montreal is the perfect Canadian city to pursue higher education.  It has 4 universities, engineering schools, and other affiliated businesses.  For this reason, thousands of local and foreign students relocate to Montreal every year.  McGill University is ranked #1 in Canada and 24th in the world.
The city is home to more than 180,000 students taking university courses and it has the highest number of post-secondary students compared to all other major North American cities.  It has been tagged as North America's student capital.
A remarkable attraction of this city is its old architecture, its jazz and rock music tradition, and many theatre and art performances that liven up the city.
If you love art, you will love it here.  Many people move to Montreal because the art scene is truly incredible.  There are more than 100 festivals annually, and many museums scattered throughout the city that are comparable to larger cities like London or New York.
Next to New York, Montreal also has the most number of restaurants. You won't have any problem finding any cuisine you want in this city.  If you love to cook, you will also be glad to know that the city has a lot to offer in terms or fresh and affordable produce.  Shop in Montreal public markets and you will experience such a joy in food shopping.  For instance, the Jean Talon Market is one the largest farmers markets in North America and will really turn you into a bonafide from-scratch cook.  It is a foodie phenomenon where one can find orange cauliflowers, raw milk cheese, black salt, and whatever you can think of.
Going to downtown Montreal in the Old Port is like stepping in a European city with its cobbled streets, horse-drawn carriages, and wonderful cafes.  Other attractions in the Old Port of Montreal include the Clock Tower, pedal boat rentals, jet skis, and floating spa.
Residents pay federal and provincial taxes and a high sales tax (about 14%) but they enjoy many freebies, too.  Public education is free from kindergarten all the way to college, healthcare is free, and maternity leave is paid at around 70% of annual salary up to 52 weeks.
If you think freezing temperatures will keep people in their homes, think again.  People here embrace the cold and party even when it's negative temperatures.  Even in January, music extravaganzas and festivals so there's always a really good reason to come out for fun. For instance, the Igloo Fest in the Old Port is already on its 10th year and everybody comes in ski regalia to party. Another winter event that has become extremely popular is The Fête des neiges de Montréal which features snow yoga, dog sled rides, ice sculpting, and many other family oriented outdoor sports that are much awaited.
Can't wait for your moving day? Get started with planning your move and check out some of the most popular moving companies serving Montreal to help you in your search.
Get 5 FREE Moving Quotes!
Compare Moving Companies in Canada & USA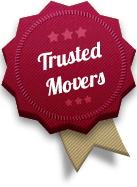 « * » indique les champs nécessaires
Pick your montreal moving company – compare and save on moving expenses
Moving Company # 1- Bust a Move Moving
This moving company began in 2008 as a marketing project for University.  The project took off and has since served thousands of families in greater Montreal area.
They charge hourly rates which start at $95.99/hour for a crew of 2 movers and a moving truck and $115.99/hour for 3 movers and a moving truck.  These rates already include moving supplies such as packing tape, shrink wrap, and mattress covers.  It also provides basic insurance cover.  Extra time spent on the move is charged in 15 minute increments, assuring customers they don't pay more than the time to move them.
For lower moving rates, the company suggests moving outside of May and July which are peak months.
Moving Company # 2 – Dynamic Moving Montreal
This moving company serves all of Greater Montreal area, Quebec, and Eastern Ontario for affordable and high quality residential and commercial moves.
It has a large fleet of modern and fully equipped trucks and a big storage space offering high level of security and safety for your household belongings.
The company uses recyclable moving materials to help with the environment and guarantees zero damage to your belongings.
Moving Company # 3- Best Movers Montreal
This Montreal moving company offers a wide variety of moving and storage options to suit any budget.  It specializes in the transport of personal effects and household goods, locally or long distance.
To help customers save on moving costs, the company offers economical moves from the 5th to 25th of each month and before May 20 to July 9.  The company also offers student rates for local and long distance moving services.
They will gladly move you from your apartment, condo, or home anywhere in Montreal and surrounding areas, or to Toronto, Mississauga, Ottawa, or Quebec City.  They also offer piano and pool table moving services, and emergency moving for last minute or urgent moves at economical rates.
Moving Company # 4 – Meldrum the Mover
This local moving company located in Montreal is family owned and managed and has been serving the city's residents for moving and storage needs since 1932.  The company is the largest agent for Allied Van Lines in the province and is an accredited member of the International Association of Movers, American Moving and Storage Association, and the Canadian Association of Movers.
The company offers quality moving services and storage facilities including local and long distance moving, moving to the United States, and international moving services.
Moving Company #5 – We Haul Movers
This Montreal moving company specializes in small and large moves.  It is a full service moving company that has been in business since 1997.
The company offers local and long distance moving, senior moving, hoisting and craning, office moving, and packing services.
Moving Company # 6 – Two Small Men with Big Hearts
This moving company has been operating in Montreal since 1981. It is part of a large and independent moving network in North America.  The company offers local and long distance moving, vehicle transport, office moves, storage, and moving supplies at affordable rates.  The company handles all aspects of your move down to the last detail so you don't worry about a thing.
Moving Company # 7- AMJ Campbell
AMJ Campbell is the biggest moving company in Canada.  Its beginnings date back to 1934 and with more than 75 years of experience, it has the experience and resources to handle any kind of move.
Established in the country since 1934, AMJ Campbell is proud to be Canada`s largest moving company.  It offers residential and commercial, local, long distance, and international moving services.
For storage needs, the company has a secure, spacious and climate-controlled storage facility.
Moving Company #8 – Mondem Express
This family-owned and operated moving company has built a reputation for high customer satisfaction and personalized moving services at reasonable prices.
It offers commercial and residential moving, packaging deals, and senior relocation.  It also offers storage solutions with their clean and climate-controlled warehouse.
Moving Company #9 – Transport EZ Move
This Montreal professional moving company provides moving solutions at affordable prices.  It has special moving packages for seniors and students.  The company offers commercial and household moving services, dock to dock transport, and white glove assembly and installation.
The company accepts big and small jobs and is committed to providing you with simple and convenient moving services.
Moving Company #10 – Demenagement Ste Julie
If you are moving to a new home in Montreal, you might want to consider this local mover.   Their services include packing, storage and safe delivery of your household belongings.
As a member of the Canadian Association of Movers, the company guarantees a convenient and stress free moving experience you can enjoy at very affordable rates.
With more than 20 years of experience in the industry, the company has a solid reputation for quality moving and satisfactory customer services.  It serves the South Shore of Montreal and offers long distance and overseas moving with the network of Atlas Van Lines.
Moving Company # 11- Transport W Cyr (1984) Inc.
This local moving company is multi-service offering residential, commercial, and industrial moving services.  Their reputation for exceptional service is based on their thoroughness with packaging and handling of your items, courteous personnel, punctuality, and efficient organization.
Commercial moves are planned and handled in such a way that operations are not disrupted longer than necessary.
Moving Company # 12 – Mackie Group
This moving company has locations all across Canada.  With more than 85 years of experience, the company is equipped to handle any residential moving, office moving, or storage needs.
The company is an agent of North American Van Lines Canada.  Whether you need a local mover or a worldwide moving service, you can count on this company to help you every step of the way.
It is a family owned company with roots in the Durham Region and Oshawa and has always been committed to the community.
Moving Company # 13- Dolbec Moving & Transportation
The company was founded in 1964 and specializes in commercial and residential moving, locally, long distance, or internationally.  It is a member of Atlas Van Lines Canada.
It also handles new furniture transport and delivery, commercial equipment delivery, fragile items delivery, and storage.  In Quebec and the capital region, the company has built a reputation for trust and high quality.
Local moves are generally charged by hourly rates.  For long distance moves, the rates are based on quantity of goods and the distance to be covered.
Moving Company # 14- Demenagement Rapide
This moving company was founded in 1943 as Auclair Transport.  In 1971, the owner purchased Rapid Transport to become a partner of Atlas Van Lines.
It has since then opened many other branches and sales offices in Montreal, Fermont, Chicoutimi, and Goose Bay, among others.
The company offers local, long distance, and international moving services at reasonable rates.  It offers a month's free storage for long distance moves.
Moving Company # 15- Laurin Express
This is a logistics, transport, and moving company that has been in business since 1930.  It offers local moves in the Montreal area, long distance moves and overseas moving services.
It prides itself in being a small enough company to provide personalized service yet big enough to be able to delivery any type of move satisfactorily.
The company abides by the insurance mandated by the government for all moves handled which is a value of $2.00 per pound.  For customers who want more insurance protection cover, they offer replacement value insurance with or without deductible at competitive prices.
Moving Company # 16 – Demenagement Performance
This moving company is located in Montreal and has provided local and long distance moving services in the area since 1957.  It is also an Allied agent and equipped to handle any type of move – residential or commercial, long distance or overseas moving.  In addition, it offers packing services, moving equipment rental, and storage.
For commercial moves, they specialize in hospitals and medical institutions, offices, financial institutions, academic institutions, factories, and laboratories.
Moving Company # 17 – Chartrand Group
This relocation specialist has been in business for more than 15 years and offers residential and commercial, and local and long distance moves.  It is located in Longueuil and serves customers in Brossard, Boucherville, St. Lambert, St. Hubert, Candiac, St. John LaPrairie, and all of South Shore and across Quebec.
Chartrand Group – Location
Get 5 FREE Moving Quotes!
Compare Moving Companies in Canada & USA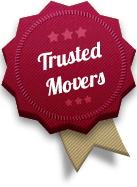 « * » indique les champs nécessaires
Seniors can receive a 10% discount for moving services (65 years and above). The company also has a secure warehouse for storage needs that is protected by 24/7 video surveillance located in Longueuil.
When you are ready to pick your mover, request for your free online quotes from 5moversquotes and start comparing moving rates and services.  You can find more Montreal moving companies and moving reviews to check customer ratings and get the right mover for the job.
You can have an enjoyable and budget-friendly move when you choose to move with our partner moving companies. Receive your free quotes fast so you can start planning your move to Montreal.