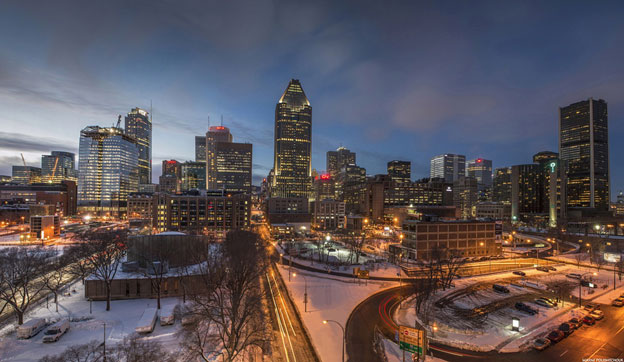 Bust a Move Moving & Transportation
This moving company began operations in 2008 and has since then helped thousands of families move in the greater Montreal area.
They offer very economical moving rates which start at $95.99 per hour for a moving truck with two movers and $115.99 per hour for a moving truck and three movers.
They also provide unlimited packing tape and other moving supplies as part of their service.
One of their unique services is labor only, which means if you have alternative transportation you want to use during your move such as a van or truck and need only manpower, you can hire labor only.
They offer a wide array of other moving services which includes packing, storage, residential, and commercial moves.
If you want to have full control over your moving budget, you may want to consider using Bust a Move for your pending move.
We Haul Movers
This is a full service moving company located in Montreal and has been operating since 1997.
They offer comprehensive moving and transport solutions which include packing services, short and long distance moving, piano moving, storage, and hoisting and craning services for people who need to transport furniture from narrow or cramped spaces.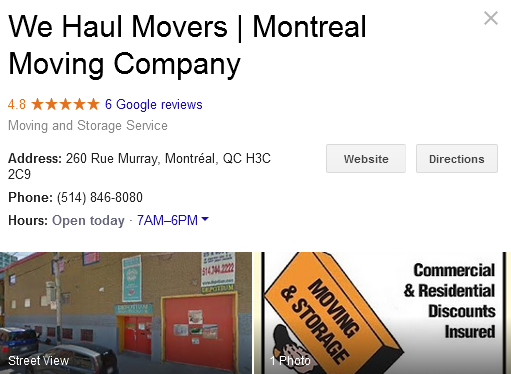 To know more about this professional moving company, you can check out their video on YouTube by following this link https://www.youtube.com/watch?v=BOV8JVfYgow
Montreal Moving Limited
This moving company has a reputation for being caring and reliable, with employees extensively trained to handle your belongings with utmost professionalism.
As a fully licensed and insured moving company in Montreal for more than 9 years, this family-owned business operates state of the art moving trucks equipped with everything you need to have an efficient and smooth move in the Quebec area.
In case you will need storage facilities for your belongings while getting your new home ready, their professional crew will carefully pack and seal your things and move them to their clean and ventilated storage facility for short or long term options.
Brault Déménagement

This company is family owned and has been operating in Laval for more than 50 years. It guarantees its customers with efficient and secure moving services based on their long experience in the industry.
As specialists in commercial and residential moving, they are equipped to handle long and short distance household or office moves with packing and unpacking as part of their moving service.
This company is a member of the Canadian Association of Movers, the Laval Board of Trade, and Office de Certification Commerciale du Québec.
In case you need storage for a few days or longer due to ongoing repairs, impending move, or for archiving documents, the company offers a secure and clean storage facility with round the clock video surveillance, barbed wire enclosure and security patrols for complete protection.
Get 5 FREE Moving Quotes!
Compare Moving Companies in Canada & USA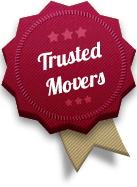 Transport EZ
Transport EZ is a Montreal moving company that offers transport solutions, small or big, for your relocation needs.
They offer a white-glove service for moves or deliveries which entails doing everything from start to finish, including the clean-up. Their professional moving crew takes care of dissembling and assembling your furniture from departure to arrival points. This means a really stress-free and convenient move for your all throughout.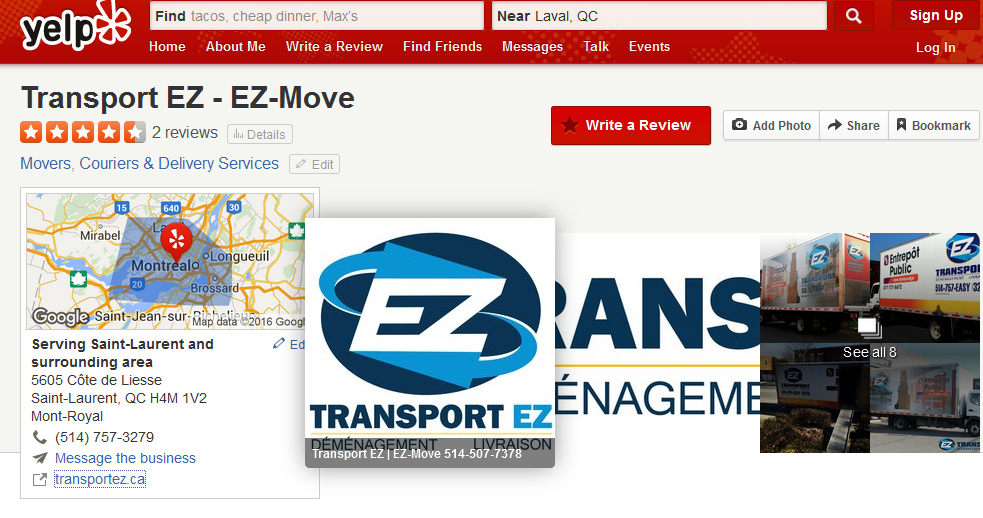 Senior citizens are assisted every step of the way with on-site assessment, complete packing services, reservation of access and elevators, and assembly and disassembly or disposal of furniture.
Students can also benefit from a student rate by presenting a valid student ID card for more affordable yet efficient moving services.
Westmount Moving and Warehousing
This professional moving company began as small neighborhood movers to a top choice Montreal mover since it started in 1938.
They service residential moves of all sizes, whether short of long distance, and offer a comprehensive array of reasonably-priced moving services which includes:
Free quotes
Packing and shipping for local and long distance shipping
Specialty moves
Overseas moves
Local moves
Long distance moves within Canada or to USA
Commercial moving
Warehousing and storage
The company prides itself on its friendly and personalized service. They are proud members of the Better Business Bureau, Canadian Association of Movers, and International Association of Movers.
Dynamic Moving
This company calls itself the careful Montreal movers as they make sure to pack and handle your belongings with care and attention. In fact, they come with a comprehensive zero-damage guarantee and if something gets damaged or broken by accident, they commit to replace or repair the article at no cost to the customer. Not many moving companies offer this guarantee although majority carry basic insurance.
Another unique concept from this moving company is their option to use plastic bins rather than cardboard boxes. They fully support affordable and eco-friendly moving solutions so they recommend renting plastic bins for packing up your belongings. They will provide you with as many bins as you want in Montreal and pick them up when you are done.
They also recycle old furniture and appliances using eco-friendly methods.
This moving company also offers a white glove home delivery and specializes in assembly and delivery of home and office furniture and equipment.
Their best offer – $80.00/ Hour for a Truck with Team, everything included and no Minimum.
Tandem Moving
This is one of the top movers in Montreal and services Montreal, Laval, North Shore, South Shore, and Longueil areas.
They offer the following rates for moving services:
2 professional movers + 20ft truck – $75/hour
3 professional movers + 20ft truck – $95/hour
The above rates come with truck, gasoline, insurance, boxes, furniture assembly and dis-assembly, packing and unpacking of delicate items, protective covers for furniture and mattresses, loading and unloading, and delivery.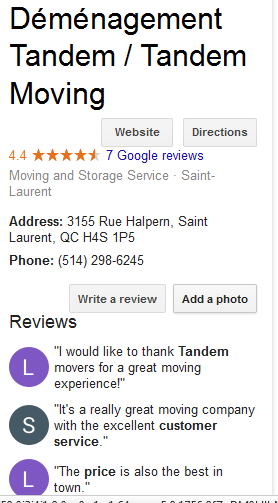 King's Transfer Van Lines
This moving company has more than 90 years of experience in the moving industry. Their white glove service includes local and long distance moves, international moves, household packing, crating, furniture storage, and cross border moves to or from the United States.
Its Montreal office opened in 1922 and is located in Griffintown area. It has won many awards as a moving company and has bonded CBSA and DND approved storage facilities downtown and in Lasalle.
As a founding member of Atlas Van Lines Canada, it is committed to high quality moving service across North America. It is a member of professional moving organizations such as the Canadian Association of Movers, International Association of Movers, American Moving and Storage Association, to name a few. It is also duly accredited with the Better Business Bureau so you know you are dealing with a reputable and trustworthy company.
Some last reminders before closing the deal:
Now that you know your choices and options and understand a lot more what's in store for you when you relocate, you have the power to make your move as easy and budget-friendly as possible.
Once you receive your 5 free quotes, you can begin making a short-list of potential movers and request for a home visit so you can get a binding and written estimate of your moving cost. Interview your moving company and make sure you know the charges upfront, any add-ons, and if you need extra insurance cover.
Make your reservation early to avoid last minute decisions that could cost you a lot of headache and money.
We want to make this move the best one you will remember in your lifetime. Request your free online quotes today and we will take care of the rest.
Have the best move only with www.5moversquotes.com!