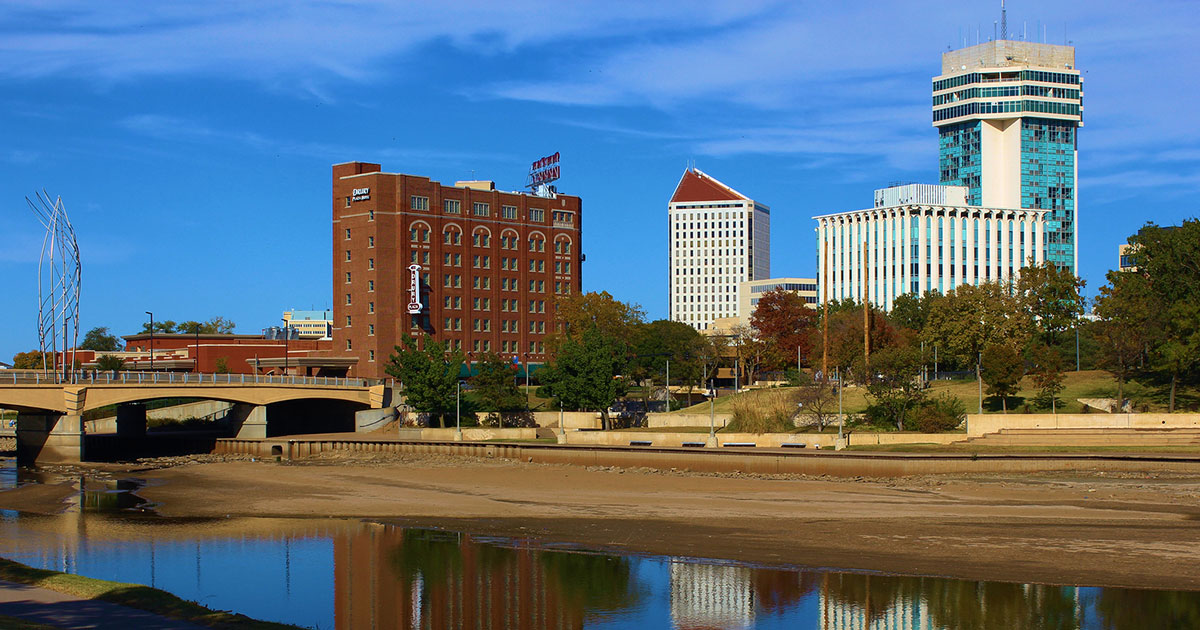 If you are looking for a more affordable city to live, Wichita is the place.  In fact, CNN listed Wichita as the 9th best US Cities to Live while MSN Real Estate ranked it # 1 Most Affordable City.
When planning to move to Wichita, it is important to find a great moving company you can trust with your valuable possessions.  It is equally important to compare moving prices so you can keep moving costs down.
You don't need to take on all the hard work that moving entails like heavy lifting or driving a moving truck filled with furniture.  You can still save money without making it difficult on yourself by hiring affordable moving companies.
The best way to find affordable Wichita moving companies is with 5 free movers' quotes.
Fill out a quick online form with your complete moving information and you are sure to receive low moving estimates from professional movers in your area.
What else do you need to know before moving to Wichita?
Wichita is the largest city of the state of Kansas.  Picture prairies, ranches, and forts, and you will have a good image of what living in Kansas is like.  It is definitely pioneer America where families are conservative and nice.  However, Wichita is also as Midwestern as any city can be.  It also has modern amenities of city living that you would expect.
Its economy is centered on aviation and education. It is the Air Capital of the World as it plays a pivotal role in aviation and the production of airplanes.  The Wichita Flight Festival gathers people from all over the country to celebrate.
Wichita is also an entrepreneur's haven with many brand names such as Coleman, Pizza Hut, and White Castle, all having been born in the city.
The city is also brimming with many things to do even on a rainy day.  There's Exploration Place Science and Discovery center, Alley Indoor Entertainment, and laser tag, billiards, and karts for everyone to enjoy.  It is also famous for the Botanica Wichita Gardens featuring 24 themed gardens that come alive at a holiday illumination event.  Tens of thousands of visitors come to see this spectacle every year which transforms Wichita literally into a wonderland.  Not to be forgotten is the Wichita River Festival which is a 9 day celebration that brings almost half a million visitors.
The cost of living in Kansas is 21% lower than the US national average.  In Wichita, most basic necessities cost less than in other cities across the US.
Are you ready to start planning your move to Wichita? Request for your 5 free movers' quotes today to see which Wichita moving company best suits your budget.