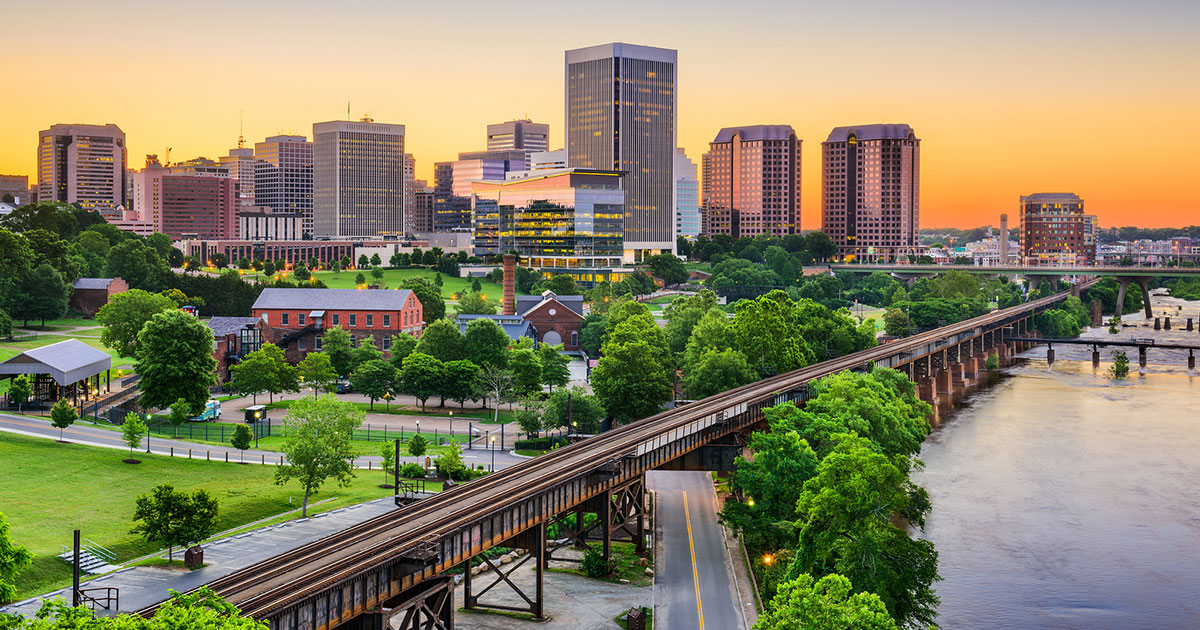 Virginia is a popular moving destination in the USA.  Its proximity to the Washington, DC, the capital and its thriving economy make it a very attractive option to live and work.  In fact, many of those who move to the DC area because of a government job choose to settle in Virginia because of its lower moving costs and accessibility.
If you are moving to Virginia, you can simplify the relocation process and reduce moving stress by hiring the best moving company.  While it sounds simple, it is critical that you choose well because your moving costs and the success of your move will depend largely on your movers.
How can you find the best Virginia moving companies?  We offer you a quick and easy way to connect with professional movers in your area by obtaining 5 free movers' quotes. All you need to do is fill-out a quick online form with your moving details so you can receive low and fair moving estimates for relocating to Virginia.
It is possible you can't really choose the time of your move but it is good to know that spring and autumn are the best times for moving here.  Summer is too hot and humid.  If you are moving in the summer, it will be a big help to have professional movers take care of transporting your household goods.
Majority of people move to Virginia for employment with the federal government.  If you choose to live in Virginia, you should consider neighborhoods close enough to the DC metro area to keep commute times as short as possible.
Many new arrivals prefer to relocate to Northern Virginia where there are plenty of government jobs and contractor jobs.  Some of the popular communities include Crystal City, Fairfax, Alexandria, Ballston, and Reston. 
While cost of living in Northern Virginia is higher compared to other US states, wages are higher, too.
Other choices for Virginia cities include Richmond, Arlington, Chesapeake, and Norfolk.
No matter where you choose to settle in Virginia, we have the best professional moving companies providing local and long distance services.
You can begin finalizing your move by choosing the right moving company. Moving companies also have peak seasons, especially around the weekends and holidays.  It is advisable to book your moving date early enough to ensure you get to pick your movers carefully.
Request for your 5 free movers' quotes to compare moving rates and get the best moving deal for moving to Virginia.