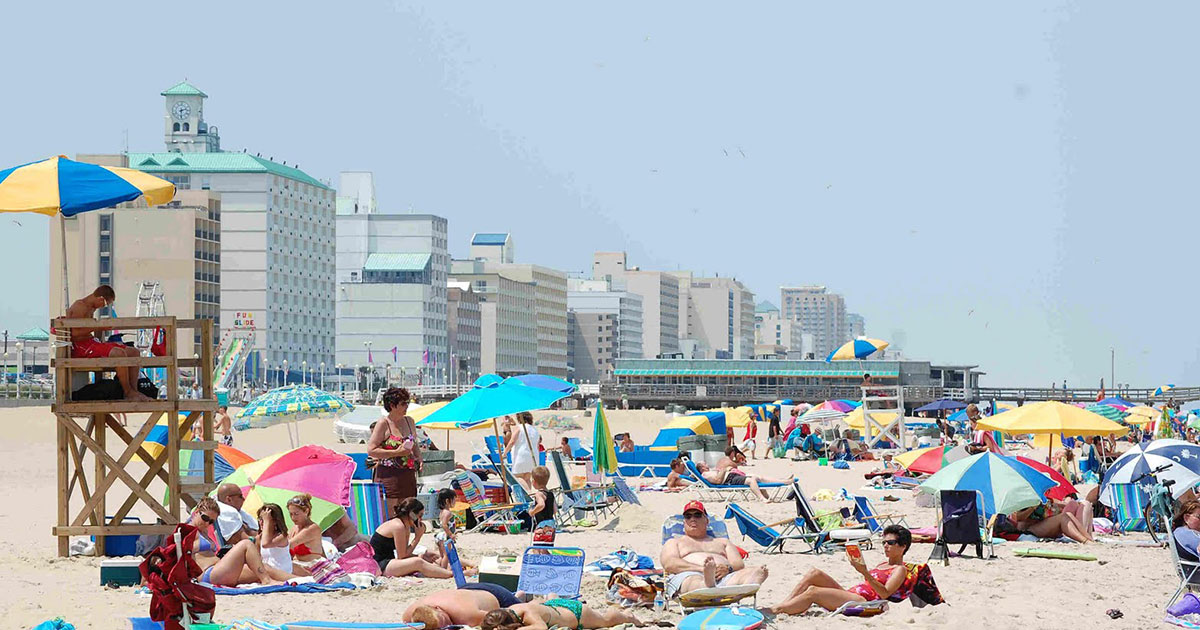 FREE MOVING QUOTES TO PLAN YOUR BUDGET FOR MOVING TO VIRGINIA BEACH
Virginia Beach is a luxurious and beautiful vacation spot but many people want to call it home.  Its low unemployment rate, warm and sunny weather, and the world's biggest pleasure beach are just too enticing for people to say no to.
If you plan to move to Virginia Beach soon, you will find this guide helpful in making your relocation a success.
To start with, obtain 5 free movers' quotes to compare moving estimates from moving companies specializing in local and long distance moving services.
You can have a stress-free move with our licensed and insured moving partners for relocating to Virginia Beach.
RELOCATION TIPS AND CHECKLIST FOR VIRGINIA BEACH
In moving to Resort City, you need to be familiar with your new city. Take the time to plan your moving day and what comes after the move.
This coastal city is not just an attractive place to relocate.  It also has an increasing job market that provides residents with a stable economy.
Tourism is a major industry along with retail and service industries.  Restaurants, hotels, bars and other businesses in hospitality are a huge source of jobs.
Agribusiness is also a vital industry with more than 150 farms in the region producing dairy, pork, wheat, corn, and soybeans.  Further, there are 4 military bases located here that are served by local businesses supporting soldiers and military personnel.
If you are worried about costs of living in the city, it is 4% above the national average and housing is quite expensive.  One-bedroom units cost around $900 monthly in rent while the average home price is $220,890.
The city's main attraction is the beach – golden sand and stunning ocean views perfect for relaxing.  The Boardwalk is filled with amusement park rides, ice cream shops, seafood restaurants, and other points of interest.
You can start planning your moving day today by requesting 5 free movers' quotes and select the best moving company for your relocation.
FAST FACTS ABOUT LOCAL AND LONG DISTANCE MOVERS IN VIRGINIA BEACH
Are you searching for the best moving company to handle your move to Virginia Beach? There are many professional movers serving the area that can make your relocation easier.
Whether you are moving within the state of from out of state, these professional movers offer a wide array of moving services that would suit your needs and budget.
Local moves (not more than 50 miles) are usually charged hourly rates while long distance moving costs are calculated based on distance and weight.
Below is a list of movers in Virginia Beach with descriptions of their moving services to help you decide on the moving service that you want.
To compare actual moving rates for your type of move, you can request for 5 free movers' quotes to receive the best moving estimates for moving to Virginia Beach from your current location.
VIRGINIA BEACH MOVERS
This moving company is well-known in the area as a source of efficient and inexpensive moving services.  They can help with local, long distance, or interstate moves.
They provide the lowest rates for local and long distance moving with movers that have at least 5 years of experience.  The company also guarantees no scratches or damage to your belongings.
In addition to moving services, they also provide reliable and expert packing services.  They provide packing supplies for your moving needs and will have no hidden fees.
They provide discount rates for senior citizens, military, students, and veterans.
ABSOLUTE MOVING COMPANY
This moving company was formed in 1998 out of a desire to offer professional moving services.  It is accredited with the Better Business Bureau with a rating of A+.  It has also won the Gold award for Best Mover in 2008.
They can pack and provide all necessary moving equipment and supplies.  They provide flat rates to customers with a home visit which are guaranteed unless there are changes to the original quote such as additional services.
For local moves, they offer hourly rates for 2 or more movers and these rates include truck, labor, and fuel.
SOUTHSIDE MOVING AND STORAGE
This moving company approaches every moving job as unique and works to customize their services to suit their customers' needs.
They specialize in local and long distance moving for residential and commercial customers.  They offer a lower cost moving alternative to that offered by big moving companies.  They also provide statewide, interstate, and international moving.  They also have short and long term storage.
The company serves all 7 cities of Hampton Roads and Richmond with very affordable rates.
MY GUYS MOVING AND STORAGE
This is a full-service moving company in Virginia Beach with over 25 years of experience in the business.  They specialize in efficient and safe moves for local moving, long distance moving, and commercial moving.  They also move pianos, gun safes, and antiques.
The company is a one-stop shop for all relocation needs including packing services and storage.  It is also an interstate agent for Stevens Worldwide Van Lines.  Their friendly and knowledgeable movers will create a custom moving service for your convenience.
The company requires a security deposit to lock in the date of your local move by cash, check, or credit card.
It is a member of the American Moving and Storage Association.
TWO MEN AND A TRUCK
This moving company serves the southern Hampton Roads area for home and business moving.  It opened its doors in 2013 and has since grown in size.  It is part of a national franchise with over 350 locations in the country and worldwide.
They provide a wide variety of moving services and supplies for all types of relocation.  They provide expert packing, local and long distance moving, commercial moving, senior moving, and more.
The company is licensed and insured and require background checks and drug testing on all their employees.  Their movers also show up in uniform on moving day so you know who are in your home.
It is also a member of the Hampton Roads Chamber of Commerce, the American Moving and Storage Association, the Virginia Movers and Warehousemen's Association, and the Better Business Bureau.
MOVERS VIRGINIA BEACH
This moving company works hard to satisfy its customers.  Whether you need to move a single item or a whole house, they can accommodate your needs.  It is a full-service moving company that has served families in the area for over 10 years.
We are licensed by the US Department of Transportation to provide insured interstate movers and moving services across the country.  They also provide professional packing services to make your move easier.  Their services also include disassembly and reassembly of furniture with no extra charge.  Hourly or flat rates will be provided before the move.
ASPINWALL STORAGE AND VAN COMPANY
This Virginia Beach moving and storage company is one of the leaders in the industry since 1914.  It takes impeccable care of their customers' belongings and ensures a hassle-free move.
It provides moving services such as residential and commercial moving, specialized moving, senior moving, and international moving.
It is an agent of Allied Van Lines.  The company has built a reputation as an excellent provider of relocation services whether moving locally or nationally.
It is a member of the American Moving and Storage Association and the International Association of Movers.
With their 100 years of experience, they are sure to have more experiences and resources than other moving companies and guarantee great customer service.
There are numerous moving companies serving Virginia Beach and its surrounding areas. As you can see, they offer a variety of relocation services that are sure to make moving a lot easier and faster.
Whether you are making a local move or an interstate move, a moving company can do much to reduce the stress that comes with any move. Connect with the best movers in your area by requesting for 5 free movers' quotes.
If you want to see how much you can expect to pay for relocating to Virginia Beach from your location, fill-out our short online form with your moving date and other pertinent details. You will surely receive the lowest moving bids from the finest moving companies near you.
You can enjoy a pleasant move with affordable moving services from our moving partners in Virginia Beach!