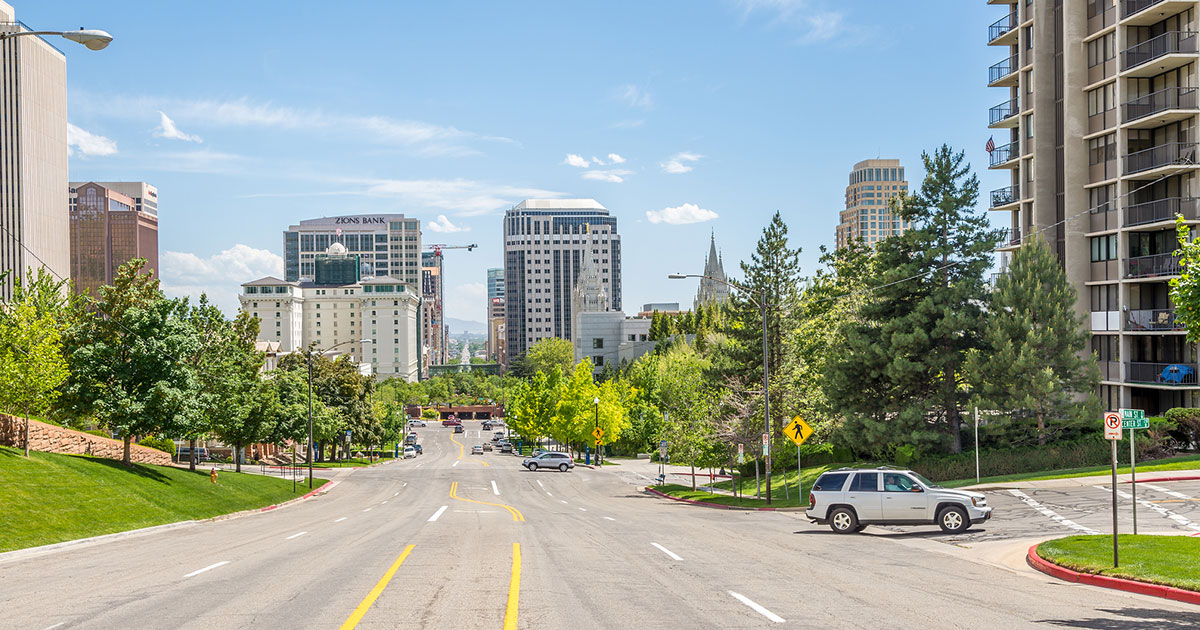 Moving to Utah can be easy with careful planning.  Although any move is generally difficult and filled with anxiety, there are ways to reduce moving stress and manage moving costs.
If you are looking for moving companies in Utah offering affordable prices, you have come to the right place.
With 5 free movers' quotes, you can compare moving company prices so you can select the best one that suits your needs and your moving budget.
It is very simple and quick; just fill-out a short online form with your moving details and you are guaranteed to receive low moving estimates from professional movers in your area.
The State of Utah is one of the most beautiful states in America and offers a bounty of outdoor activities.  Many individuals decide to move here annually because real estate prices are low and the cost of living is lower than many other US states.
If you are planning to move here, there are a number of moving tips for moving to Utah that can simplify your move.
Salt Lake City neighborhoods have hilly streets and can prove challenging when driving a moving truck filled with cargo.  Utah also has the best snow on earth with an average of 60 inches of snow each year.  In the summer, temperatures statewide are high, with July being the hottest month.  Depending on the timing of your move, you could run across some surprises that could make moving difficult.
Professional moving companies are familiar with the terrain and the climate and can safely and efficiently transport your household belongings.  If you delegate the logistics of your move to a professional mover, you can then simply relax and wait for moving day.
You should know that Utah moving companies can be pretty booked during peak times, especially before the start of the school year.  As Utah is known for its high quality education, families are drawn to relocate to Utah each year.
By requesting for your free movers' quotes today, you can start comparing moving companies and their moving services so you can book your moving day early.
Take advantage of lower moving prices and save time and money from your move with 5 free movers' quotes.