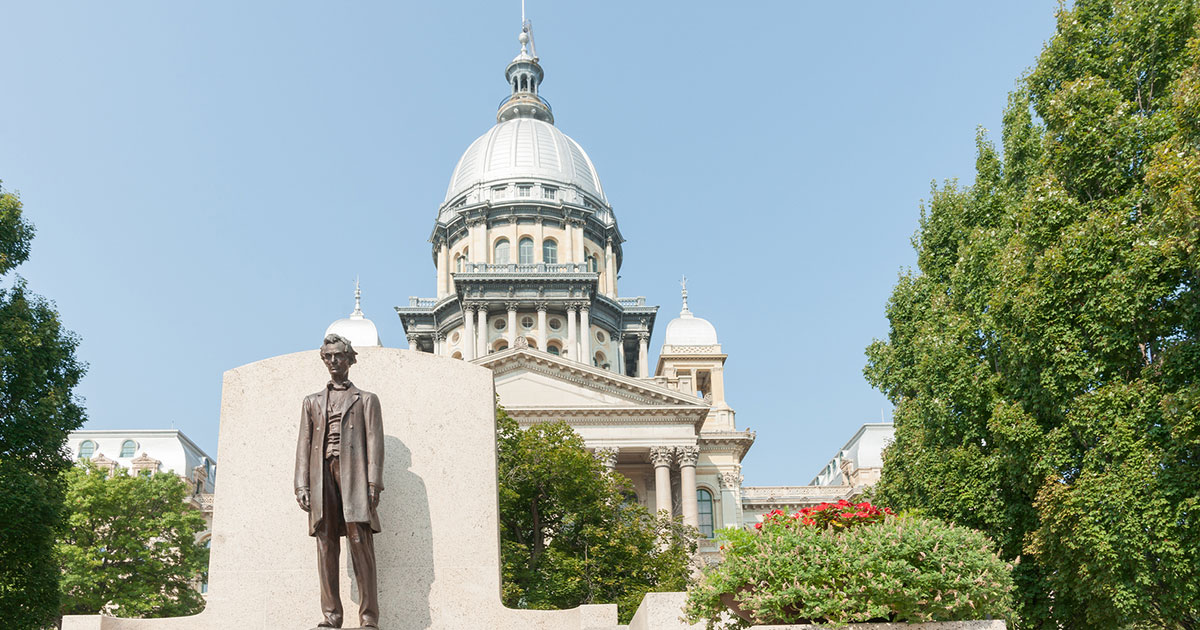 If you are planning to move to Springfield, Illinois, you surely want to find the best ways to move without overspending.
Moving is truly stressful because it entails a lot of work, not to mention, high moving costs.  One of the most important decisions you will need to make is which moving company to hire to help in your relocation.
While there are many moving companies out there, it is not that easy to pick a moving company you can trust with your valuable possessions.  Moving companies also have different moving prices.
To make it easy for you to find good moving companies with reasonable prices, we offer you 5 free movers' quotes to help you plan your move.  When you fill out our quick online form with your moving details, you are sure to receive free moving estimates from professional movers in your area.
What are other moving tips to Springfield that you need to know to help you plan your move?
It is the capital of the state of Illinois and sits near the Sangamon River.  It is the 2nd most populated city outside the metropolitan area of Chicago.  Lake Springfield is a man-made lake providing drinking water to its residents and owned by the City Water, Light, and Power Company.
As it is the home of President Abraham Lincoln, it not surprising to see many tourist attractions in his honor.
Don't be fooled by the name because the city experiences brutal weather in winter time with heavy snowfall.  In the summer, the weather is warm characteristic of the humid continental climate.  Spring and fall seasons are sunny with a crisp breeze.  It is also the best time to move to Springfield.
The city is fairly large and has many diverse and unique neighborhoods.  20 residential districts have been designated including Hawthorne Place, Lincoln Park, Harvard Park, Twin Lakes, and Northgate, among others.
The cost of living in Springfield is moderate, meaning lower than bigger cities like Chicago but slightly higher than the US national average.  It is also smart to try to get employment before moving to Springfield or a neighboring city or town because employment figures are stagnant compared to other cities.
No matter where you choose to live in Springfield, we have the best Illinois moving companies to help you relocate.
Obtain 5 free movers' quotes today to find the right moving company for your moving day.
Save time and money from your move with the most affordable moving prices from our local and long distance moving partners.