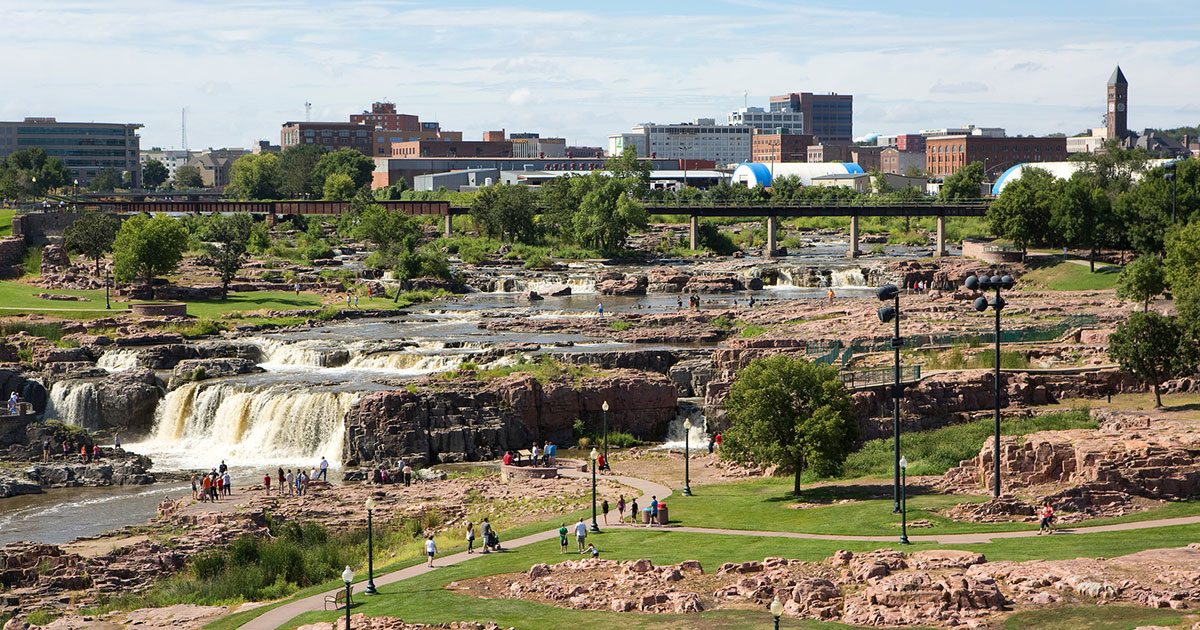 Are you relocating to South Dakota?
South Dakota is very much small town living.  People say hello, talk to strangers, and help neighbors in need.
People love to move here for various reasons. First, the landscape is stunningly beautiful. The South Dakota National park has the 3rd biggest cave in the world, diverse wildlife, and more than 243,000 acres of park land.
And not to be forgotten, it is where you find Mount Rushmore, the sculpture of the most beloved American presidents that millions of people visit each year.
But the ultimate come-on is the fact that no taxes come out from your paycheck because the state has zero income tax.
If you are already decided on your moving day or still thinking about it, you would need to look for South Dakota moving companies to check on your moving cost.
You can easily get low and accurate moving estimates from professional movers in your area with 5 free movers' quotes.
You can get started with planning your moving budget by filling out our quick online form to receive no obligation quotes for local or long distance moving.
Majority of people choose to settle in Sioux Falls or Rapid City.  But there are other cities and towns to choose from including Aberdeen and Brookings, both known for their colleges. There is also Watertown, the manufacturing and retail center of the region, and Huron and Vermillion.
No matter where you are bound in South Dakota, we have the best moving companies to help in your relocation.
In planning your move, take note that winters are extremely cold and with heavy snow.   The best time for moving to South Dakota is in the fall when there is less risk for tornadoes or storms.
Get help with planning your South Dakota relocation with the best moving companies offering flexible moving services and reasonable prices.
Obtain your free 5 movers quotes and begin looking for the best moving services within your budget.
Once you have booked your moving day with the best moving company, you can sit back and look forward to a brand new life ahead.