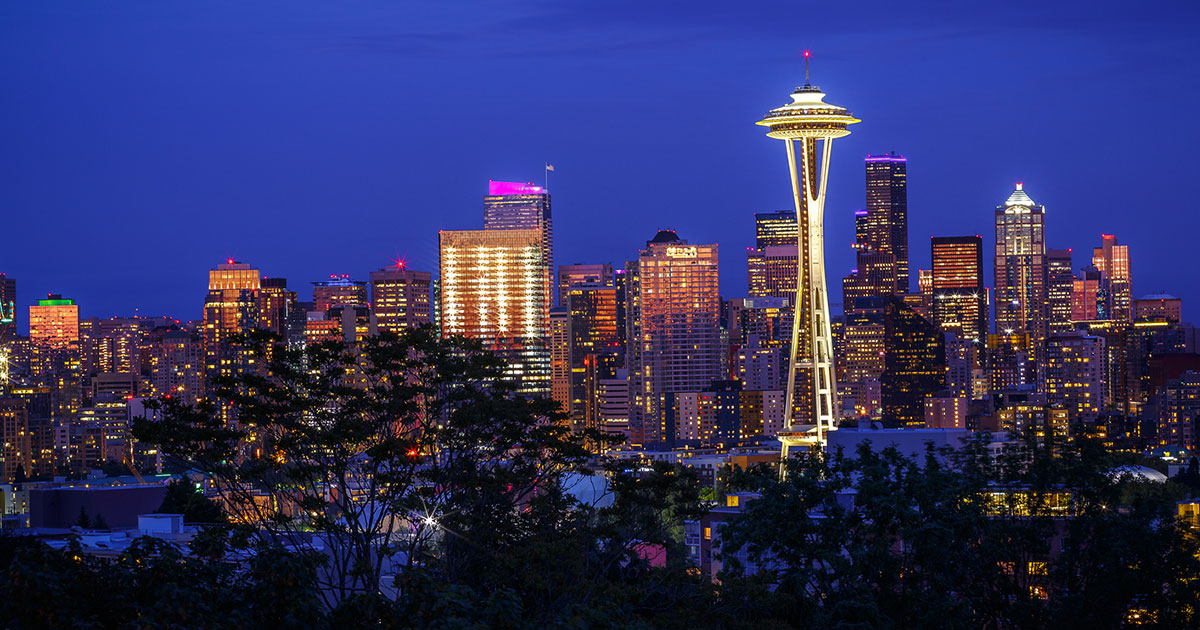 TAKE CONTROL OF YOUR MOVING COST TO SEATTLE – COMPARE 5 FREE MOVING QUOTES
You are here because you are planning to move to Seattle and want to get ideas on how to have a successful move.
It is vital to decide on the moving company that will handle your relocation.  Your choice will have a big impact on your total moving cost and the efficiency of the move itself.
Professional moving companies offer different moving services tailored to individual needs for residential or commercial moving.  They also offer different moving rates based on local and long distance moving.
With 5 free movers' quotes, you will get a clear picture of how much it costs to move to Seattle from your current location.
Fill out a quick online form with your moving details to receive free moving estimates from removal companies near you.
THE MOST ESSENTIAL THINGS TO KNOW ABOUT MOVING TO SEATTLE
Seattle is a dream moving destination.  It was ranked America's Number 1 Smarter City based on government and green economy.
Nicknamed Emerald City, it has an exciting arts scene, evergreen forests, and offers healthy living to its residents.
It is one of the most expensive cities to live in the US.  While real estate prices have dropped around the country, the average housing prices remained stable.
For a city of its size, it is fairly easy to get around Seattle.  Its massive transit system is efficient in its breadth and scope.  It is also reviving streetcar lines to improve traffic congestion downtown.
There are plenty of places to look for employment in the city. Many large corporations have moved to Emerald City which means a bounty of jobs for residents.  The top employers in the city include Boeing, Microsoft, the University of Washington, and Amazon.  There are various large hospitals in the city offering employment in the medical field.
You can move anytime in Seattle.  It enjoys an oceanic climate, with 201 cloudy days and 71 days of sunshine every year.  Summers are gorgeous and dry while winters are cloudy with temperatures that vary.  It does rain a lot in Seattle so pack your umbrellas.
We know you want more of the nitty-gritty details about moving to Seattle. Look up our Moving to Seattle, Washington Guide for information on cost of living, housing, education, and best Seattle moving companies.
Start to plan your move to Seattle today by obtaining your 5 free movers' quotes. Compare fair and accurate moving quotes to select the best moving service that suits your budget.