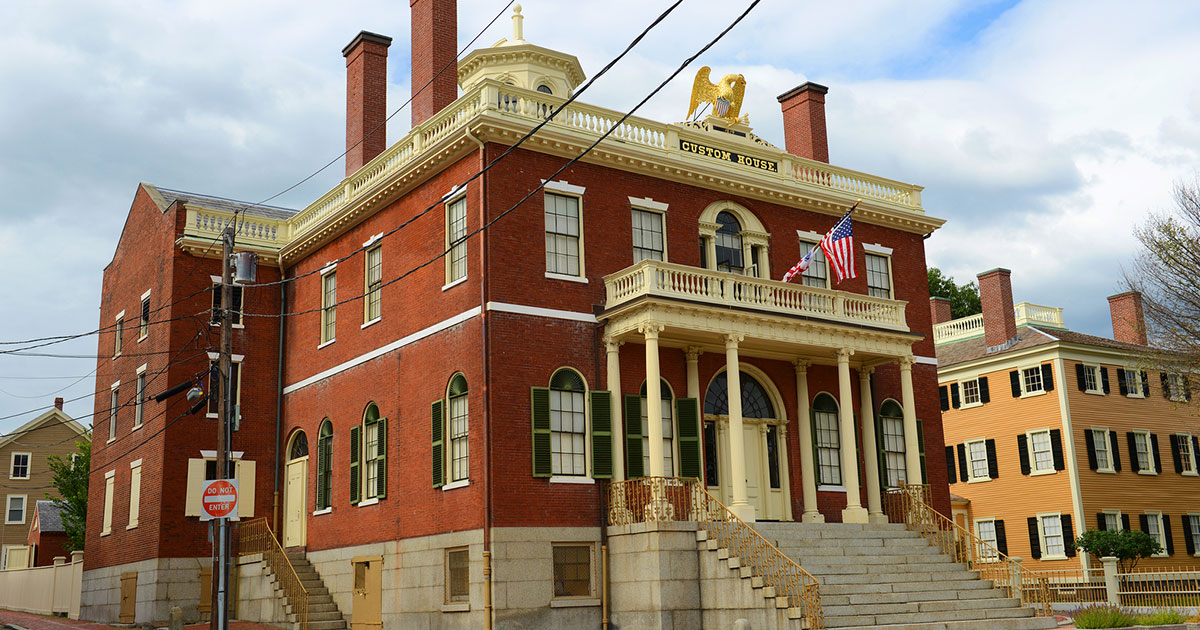 Salem, Oregon ranked in 2015 as a great place to move to because of its access to high quality healthcare, educational opportunities, and arts and entertainment amenities.
People planning a move hesitate to hire professional movers because of the cost.  But did you know that it could cost you almost the same amount of money to do a DIY move and if you obtain professional moving services to handle the job?
With 5 free movers' quotes, you can compare moving rates and moving companies for your type of move to help in planning your moving budget.
Fill out a quick online form with your moving information to receive lowest moving estimates from local and long distance moving companies.
KNOW WHAT MAKES SALEM IDEAL FOR RELOCATION
Salem was chosen Tree City USA for the last 30 years by the National Arbor Day Foundation for its excellent management and planning of trees throughout the city.  It is a mini Washington DC, with gorgeous cherry trees all around.
It offers perfect outdoor amenities such as Bush's Pasture Park which has tennis courts, playgrounds, nature trails for jogging, biking, walking and a multitude of tulip beds, rose gardens, and a greenhouse.
The city of Salem has an estimated population of 154,637.  It is an ideal place to raise families, with around 25% of residents under 18.  This capital city has a park system with more than 46 parks and thousands of acres of land.  It also has family entertainment options such as the Enchanted Forest Amusement Park, the A.C. Gilbert's Discovery Village, and a children's museum.
Silver Falls State Park is located 25 miles out of Salem and is a popular family destination where you can see world class waterfalls, acres of forests, and wildlife.
Willamette University is the first university in the West and located in Salem.  Other educational institutions in or near Salem include Christian College, Western Oregon University 20 minutes away, Oregon State University, Portland State University, and University of Oregon.
The largest employer in the city is the state government.  Salem Hospital is a private employer which has elevated the city's health care ranking in terms of affordability and quality care.
People move to Salem for many different reasons but it remains a fact that the city is a great place to live.
Request for your 5 free movers' quotes, compare moving rates and services, and choose the right moving company to trust with your household belongings.
REVIEW OF LOCAL AND LONG DISTANCE MOVING SERVICES TO SALEM
With your moving day fast approaching, you'll need to decide how you want to handle your relocation. Depending on the size of your move and your moving budget, you are faced with the choice of hiring a professional moving company or making a DIY move.
In order to make the right choice, it is important for you to weigh the pros and cons carefully. While you could save a few bucks from a DIY move, it will be more difficult if you decide to do everything by yourself. If you choose your movers wisely and pick moving services that will simplify your move, you could drastically reduce the work without having to break the bank.
For you to compare your choices effectively, you can obtain 5 free movers' quotes from moving companies located near you.
But before you make your choice, see the list of professional movers in Salem below to find out what moving services you can obtain that is within your budget.
T.E. ANDERSEN
This is a family-owned and run moving company established in 1928.  They have been providing fast and professional moving services in Eastern Massachusetts for the last 28 years.  They operate fully equipped tractor trailers, straight trucks, ramp trucks, and forklifts for commercial, office, household, electronic, and medical moves.
They offer a variety of moving services including local moving, long distance moving, corporate relocation, do it yourself moves, storage, and office and industrial moves.
It is accredited with the Better Business Bureau with the highest rating.
CROSS TOWN MOVERS
This moving company serves the entire state with 7 locations.  It is a highly ranked mover in Oregon offering moving and storage services.   With 40 full time staff and a fleet of 20 fully equipped trucks, they can efficiently handle your relocation.  They provide full service moving in all cities of Oregon.
They offer affordable hourly rates for local moving services and can handle the entire move or just the big items.
As an agent of Bekins Van Lines, it specializes in local and statewide moves   It also offers mobile storage in 3 sizes that can be delivered to your doorstep.
It also has a complete retail center where you can buy all the moving supplies you need.
It is accredited with the Better Business Bureau with a rating of A+.
LILE NORTH AMERICAN MOVING AND STORAGE
This moving company has been providing commercial and residential moving services since 1959.  It has 9 locations in Washington and Oregon and a fleet of 225 trucks.  It also has a secure warehouse over 500,000 sq. ft. for your storage needs.
The company is a top agent for North American Van Lines and is an accredited member of the Better Business Bureau.  Their services include courteous and well-trained movers, guaranteed pick-up and delivery dates, eco-friendly moving boxes, secure storage, pet transport, vehicle transport, and sensitive and dedicated senior moving services.
They offer local, interstate, and overseas moving and can provide you with secure and safe delivery anywhere in the world.
AM-PM MOVING
This moving company has over 30 years of experience in moving people in Salem, Oregon.  They make sure customers are well taken care of and move quickly and efficiently to get the job done.
They can move your entire home or business.  They provide packing services and storage solutions.
It is licensed by the US Department of Transportation.  They are open even on weekends and holidays and can help you with your move, big or small.
JJ & C MOVERS
This is a family-owned company with more than 17 years of experience in the moving business.
This moving company offers local and long distance moving services in Salem.  In addition, they specialize in piano and organ moving, and antique furniture moving.
Their movers will load and unload your truck.  They have a 2-hour minimum charge for local moves and charge extra for moving a piano with a home move.
The company is licensed and insured in the state of Oregon and provide professional services with honest pricing.
Whether you are moving across town or long distance (up to 20 miles), you can count on this company to help with your relocation.
BERTSCH MOVING AND STORAGE
This moving company in Oregon has 3 locations – Corvallis, Eugene, and Salem.  They have been providing friendly and high quality moving services to the state for more than 85 years.  It is a fully licensed and insured moving company and an agent of Allied Van Lines.  They are fully capable of delivering any residential or commercial relocation service to all 50 US states and internationally.
Their services include full service packing and unpacking, crating, local moving within 50 miles radius, interstate moving, household or commercial relocations, international relocation, and storage.
ALL AROUND MOVERS
This is a locally owned and operated moving company that has been in business for over 20 years. They serve Eugene, Portland, Salem, Corvallis, Dallas, Woodburn, and surrounding areas in Washington.
They provide residential and commercial moving services.  They offer honest and affordable moving rates you can depend on.
It is a licensed and insured moving company and can handle your local or long distance move with efficiency and care.
WOODBURN MOVING AND STORAGE
This is a family-owned and operated moving company in Salem with more than 30 years of experience in the business.  They serve the greater Willamette Valley and surrounding cities.
They offer the most competitive rates for local and long distance moving with professional packing and unpacking, and crating services.
The company provides residential and office relocation services.  For national moving, it is an interstate agent for Stevens Worldwide Van Lines.  They also provide secure storage with a warehouse covering 10,000 sq. ft.
It is a member of the American Moving and Storage Association and is accredited with the Better Business Bureau as an A+ moving company.
This list of Salem moving companies has given you some insight into how movers can help with your move.
In order to get fair and accurate moving estimates for moving to Salem from your current location, you can request 5 free movers' quotes to compare moving costs and moving services.
It is important to pick a moving company you can trust with your valuables and we are proud to say that our moving partners are all licensed and insured.
Fill-out our short online request form with pertinent details such as your moving date to receive the best moving estimates from 5 moving companies near you.
We look forward to helping you plan your move to Salem with our experienced moving partners!