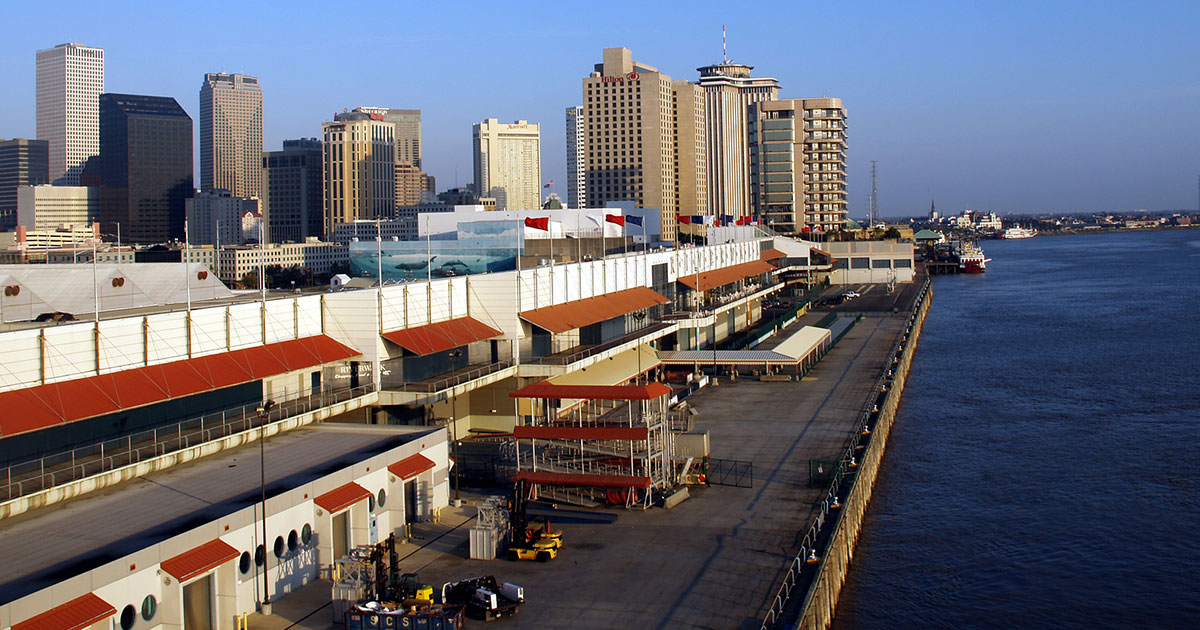 Are you looking for affordable New Orleans movers?  You can search for the best moving companies offering low moving rates with 5 free movers' quotes.
Moving to New Orleans, Louisiana requires careful planning.  You want to hire a moving company you can trust and one that won't overcharge you for your move.
When you fill out our quick online form with your moving details, you are guaranteed to receive lowest moving estimates from professional and experienced movers in your area.
Once you have selected a local or long distance moving company, you can sit back and look forward to a new home and a brand new life.
How else can you ensure a smooth and efficient move to New Orleans?
It is also important to know as much about your new city as you can so you are prepared for what lies ahead.
As a Festival Capital of the World, New Orleans is definitely a mecca of food, music, and culture.  It is well-known for its spicy food and pulsating music with bars that never close.
The pace of life in this city is best described as slow and "New Orleans time" means people prefer to slow down and take their time.
It is also a major port city of the US and is the largest city of the State of Louisiana.  Located along the Mississippi River 50 miles out from the Gulf of Mexico, it is a city rich in history and culture and regarded as the birth place of jazz music.
The city's climate is humid subtropical which means generally mild winters but humid, hot, and wet summers.  Hurricanes and floods pose threats to the city due to its low elevation.  Snowfall is rare and when they do occur, it is usually a mixture of sleet, rain, and snow.
New Orleans also has exciting and unique neighborhoods. The French Quarter is considered a national historical landmark and is one of the oldest neighborhoods in New Orleans.  Central City has a large African American population that is active in the city's Mardi Gras and brass bands.  Tulane and Loyola Universities are in the University District.  Treme, an old neighborhood, is also known for Creole culture while the West End is famous for its seafood restaurants.
Cost of living in the city is very affordable compared to other major cities in the USA.  Its tax-free stores offer a shopper's paradise for international visitors.
No matter where you choose to live in New Orleans, our moving partners can offer you the most affordable local or long distance moving services for your relocation.
Request for your 5 free movers' quotes today to start planning your moving day.