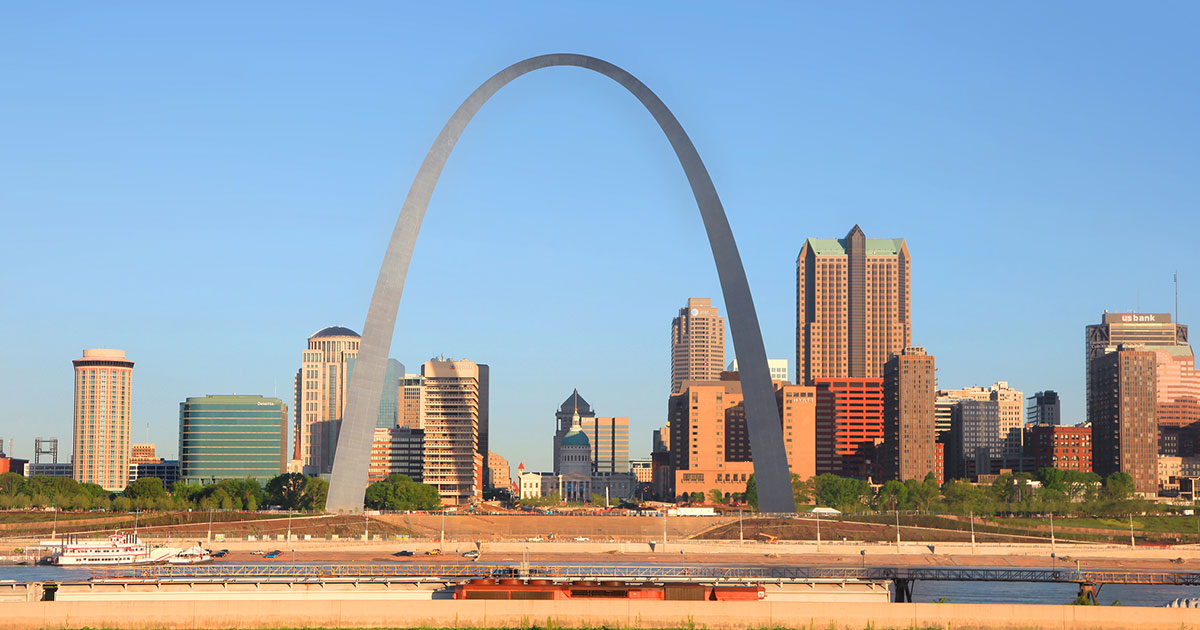 Are you looking for affordable movers for moving to Missouri?
We can help you find affordable and dependable moving companies serving Missouri with 5 free movers' quotes.
You can easily compare moving companies and their moving rates when you fill out our short onlineform with your moving details.
Why should you move with a professional Missouri moving company?
You won't need a moving permit when you move to Missouri.  But the state experiences extreme weather, very cold winters and hot and humid summers.  It is best to move to Missouri during autumn.
All year round, Missouri is threatened by tornadoes.  By hiring a professional moving company, you can feel assured that the movers will take care of the logistics of your move.  Since moving companies are licensed and insured for loss and damage, you are also assured of the safety of your household goods.  Insurance cover is important and this is an addition protection you obtain when you are moving with relocation specialists.
Majority of Missouri residents live in two of the largest cities.  Jefferson City, the state capital, is situated in Rhineland wine country while Kansas City is the business center of the state.  St. Louis, Springfield, and Columbia are also common moving destinations.
Missouri also has the most number of neighboring states, with eight other states surrounding it.  Anyone moving to Missouri will love the fact that cost of living is 20% lower than most other states and majority of its student population receive state funding.
No matter where you choose to live in Missouri, we can help you connect with moving companies that specialize in local and long distance moving services.
We have moving partners that offer full-service moving which means that they can provide you with everything you need for your move including auto relocation, packing and unpacking, loading and unloading, delivery, and storage. If you wish to handle other aspects of your move and require only a moving truck and 2 movers, you can opt to get only partial moving service.
Obtain your 5 free movers' quotes to start comparing moving companies and moving services for Missouri relocation.
You can save a lot of time and money when you search for moving companies using 5 movers quotes.