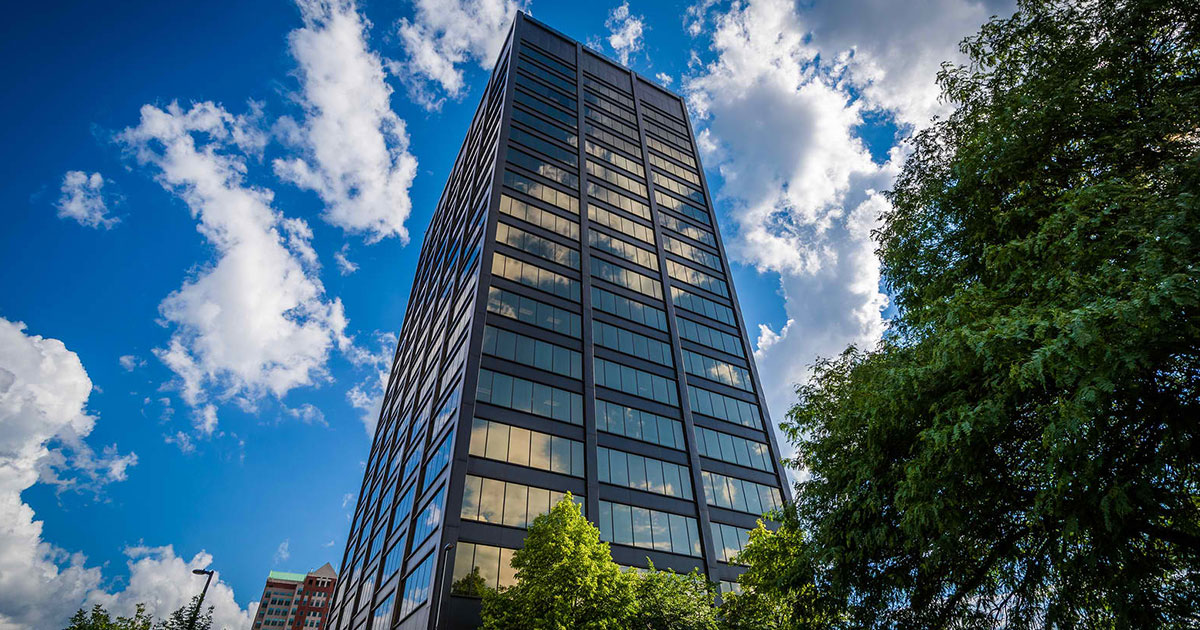 The state of New Hampshire is quiet and perfect for raising a family.  If you have decided to move to Manchester, you have made a great choice.
Known as Queen City, Manchester is the state's biggest city and is filled with economic opportunities.  To make your move as stress-free and pleasant as possible, it is critical to choose a great moving company for your relocation.
Your moving company can help with everything you need for relocation – packing, loading and unloading, storage, and the safe and affordable transport of your household goods.
With 5 free movers' quotes, you can easily compare moving companies and their moving rates so you can choose an affordable moving company.
Fill out our quick online form with your moving details to receive low moving estimates for your type of move from licensed and insured movers in your area.
The City of Manchester was awarded 13th Best City to Live and Start a Business in the US and 2nd Most Tax Friendly City, and America's Cheapest Places to Live.
These all entice families and individuals to move to Manchester for higher quality of life.  Its estimated population of 109,565 people allow it to offer big city amenities but minus the stress of city living.
It has New England weather which means the winters are long and cold with lots of snow while the summers are warm and humid.
When planning your move, avoid the winter months because ice and slush are hazardous conditions for driving.
The city has 25 diverse neighborhoods. The most popular include Rimmon Heights, Notre Dame, Youngsville, Corey Square, Granite Square, and Amoskeag. Whether you enjoy picnic or boating on Lake Massabesic or some snowboarding or snow skiing, you will love the many entertainment options in this New England City.  Only 50 miles from Boston, you also have easy access to the big city.
You will find a lot to do in the city with its cultural and arts venues and of course, serious sports action.  The city has a baseball team, ice hockey team, football team, and soccer team.
You are naturally looking for job opportunities in your new city.  It is home to more than 200 manufacturing companies and has a stable and vibrant economy.  Many residents are also employed in the education and healthcare sectors.
When making your move to Manchester, make sure to go with a professional and experienced New Hampshire moving company.
Obtain your 5 free movers' quotes today to find the most affordable and reliable moving company for your relocation to Manchester.
QUICK REVIEW OF PROFESSIONAL MOVING COMPANIES IN MANCHESTER, NH
It isn't easy to know who to trust with your most precious possessions. Choosing a moving company is not something to be taken lightly. But it can be easier if you know what to look for and how to evaluate their services and rates.
A good measure when you compare moving companies is customer experience.  When comparing moving companies, you can check on their credentials, experience, and average customer feedback. Satisfied customers means the company is able to meet their customers' needs and expectations.
Below is a list of moving companies in Manchester and their moving services. You can browse the information to understand specific moving services you might need. As moving rates vary depending on factors such as timing of your move, weight, distance of travel, and number of movers needed, most movers would need to know your inventory and other details before providing a moving estimate.
When you are ready to finalize your moving day, don't forget to request for your 5 free movers' quotes so you can receive low moving estimates from our moving partners.
ALL PRO MOVING AND STORAGE
This moving company provides local and long distance moving services in New Hampshire. Located in Manchester, it offers packing services, loading and unloading, quilt padding and wrapping of furniture for residential and commercial moves.
It has been in business for over 15 years and delivers timely and courteous moving services. They also have a climate controlled storage facility for storing your possessions safely.
DIGGINS AND ROSE MOVING SYSTEMS
This moving company can handle local, cross country, or international relocation.  As a leading moving company in New Hampshire and Massachusetts, it provides professional and safe moving services.
Since 1955, the company has been providing outstanding out of state moving services to customers.  It provides local moving, long distance moving, international moving, and employee relocation.
It is an agent of United Van Lines, America's # 1 Mover and was awarded the President's Club Award in 2015.
The company is a member of the American Moving and Storage Association.
RISING STAR TRANSPORTATION
This moving company aims to make your relocation a pleasant experience.  Serving Manchester, it offers residential moving, commercial relocation, vehicle shipping, furniture moving, and more.  They specialize in fine art moving and long distance moves.
The company charges reasonable rates and has flexible scheduling for your convenience.  For moving to a new location, they can help with sorting and packing belongings, and even removing packing debris.
RAY THE MOVER
This is a family owned and operated business since 1937.  Located in Manchester, it has earned a reputation for being a reliable and trustworthy mover.
For the last 70 years, the company has transformed into an experienced and respected leader in the relocation industry.  It handles local moves, statewide moves, and is affiliated with Stevens Van Lines.
The company is licensed by the US Department of Transportation and is a member of the American Moving and Storage Association. It is also accredited with the Better Business Bureau with a rating of A+.
G GRANT MOVERS LLC
This moving company in Manchester, NH has been in business for more than 50 years.  It offers friendly and knowledgeable moving services at very reasonable rates.
Since 1961, the company has been providing household moving and office moving in the area. They offer loading and unloading of rental trucks, local and statewide moving, and storage units.
FERRICKS BROS MOVING COMPANY
This moving company is located in Haverhill and serves the Merrimack Valley, the East Coast, and beyond.
It is a family owned business established in 1996 and specializes in residential, commercial, and industrial moving services.
They provide apartment moving, antique moving, local and long distance moving, and moving from storage facilities.  They also handle piano moving and provide storage solutions.
The company is fully licensed and insured and serves all of New England.
STEVENS WORLD WIDE VAN LINES
This has been a moving company of choice for more than 110 years.  It is a family and employee-owned moving company so you can expect personal attention at all times.
They provide written quotes with no hidden costs, online tracking of your move, and professional packing and wrapping as optional services.  The company provides residential and commercial moving in Manchester, across the state, and the world.
For local moving, you can expect same day moving services, packing and unpacking, debris removal and packing supplies.
STARVING ARTISTS MOVERS
This moving company has been a mover in New Hampshire and the Northeast since 1987.  It provides residential and commercial moving services.  They offer well-trained moving crews, reliable and clean trucks that are fully equipped with supplies and tools, and competitive rates.
They provide local moving, long distance moving, moving labor, and overnight truck storage.  For local moves, they charge hourly rates and by the mile from the terminal closest to your pick-up.  Their rates start at $111 for 2 movers and $154 for 3 movers.  They have a minimum charge of $200 and a mileage charge of $2.50 per mile.
This business is accredited with the Better Business Bureau.
You have now seen how moving companies can make your move stress-free with a variety of moving services. From a full-service move where you don't need to lift a finger, to custom services such as complete packing, or moving labor only, you can choose how to make your relocation simple and easy.
With 5 free movers' quotes, you can easily connect with the finest moving companies near your location that can handle your relocation. By filling-out our quick online form with your moving details, you will receive the best moving estimates for moving to Manchester.
These are no-obligation quotes so it is a win-win solution all around.
We hope you have a pleasant moving experience with any of our reliable moving partners!