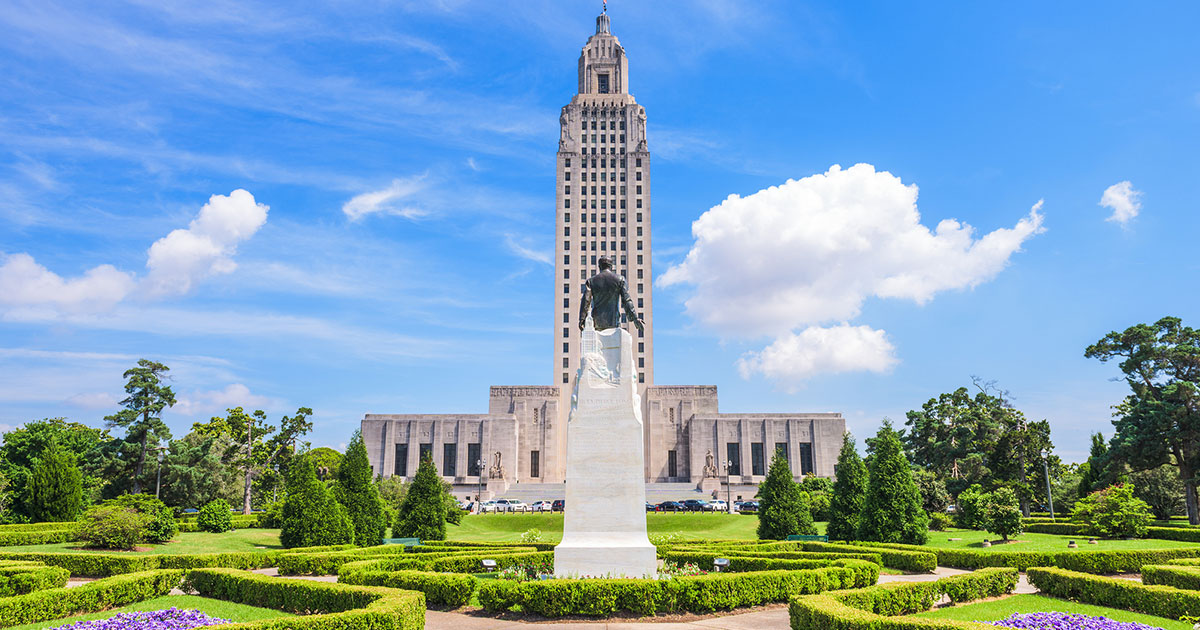 Louisiana has the most interesting and unique cities in the USA.  The Pelican state is proud of its Cajun cuisine, its major sports teams, and its numerous festivals.
The state of Louisiana has unique and diverse cities to choose from including Baton Rouge, the capital, Shreveport, Lafayette, and Alexandria.   With its unemployment rate lower than the US average, and its lower costs of living, Louisiana beckons to thousands of new arrivals each year.
If you are planning to move to Louisiana, you will be glad to know that we can help you connect with the best moving companies serving these cities.
Everyone knows that moving is stressful. Some people are also stressed with the high costs of moving.  For this reason, we offer you a great opportunity to save on time and money by finding affordable movers with 5 free movers' quotes.
You don't have to take on all the difficult aspects of moving, including physical labor, just to save money.  If you compare moving companies and prices, it is possible to get low moving estimates from professional movers in Louisiana.
Relocation needs careful planning.  In Louisiana, summers are very hot and humid while spring can bring extreme weather.  While you don't need a moving permit, it can be very difficult to drive a moving truck loaded with heavy furniture in extreme weather.
You can leave the driving to your professional movers and let them handle the transport of your valuables to your new location.
If you are excited about your move to Louisiana, we can help you make the transition smoother and easier by introducing you to experienced Louisiana moving companies.
By filling out our quick online form with your moving details, you can receive free and no obligation moving estimates from the best movers in your area.
Hire a moving company to help with your relocation so you can focus on preparing your new home and your new life.
Request for free moving quotes today and start planning your relocation to the Pelican State.