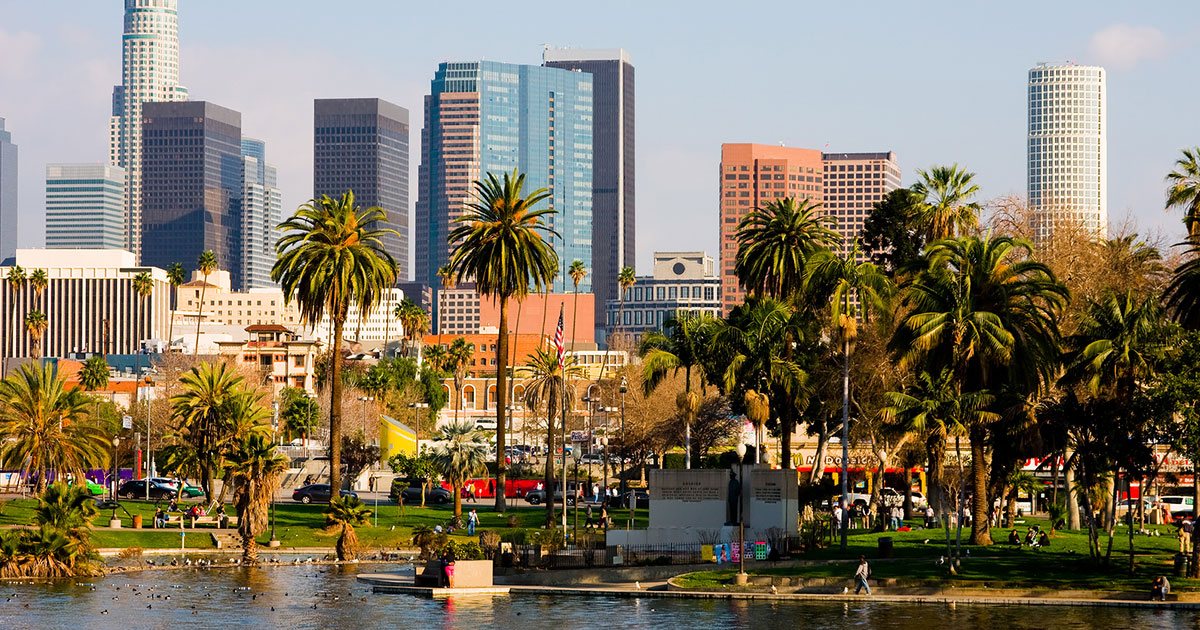 Are you moving to Los Angeles, California?  You are surely excited to begin your new life but before that, you have a lot of things to get done, including plan your moving day.
Moving is always stressful especially since it comes with high moving expenses.  But it is possible to reduce moving stress and control your moving expenses when you hire the right moving company.
How do you find affordable and reliable movers?
The best way to find low-price moving services is with 5 free movers' quotes.  By obtaining free moving estimates, you can compare moving companies and their services to get the best value for your money.
Professional moving companies provide all types of moving services that suit every kind of need and budget.  For local or long distance moving, you can choose to get a full-service move so that movers do everything from packing to delivery of your goods or you can also customize your moving service based on your budget.
Fill out our quick online form with your moving details to see how affordable moving services can be with 5 free movers' quotes.
Los Angeles is the entertainment capital of the world and people move here with big dreams to fulfill.  Also called the City of Angels, it is an ethnically diverse city that is welcoming to all types of cultural backgrounds.  But it can also be a challenging environment, especially if you are moving from a smaller city.
Moving to Los Angeles in the winter or fall can help lower your moving costs as it is off season for moving.
Unlike other American cities, Los Angeles, while congested, has 80 communities and neighborhoods to choose from. Santa Monica and the Pacific Palisades offer clean air and being close to the coast, are preferred by families and those who love nature.  Malibu is a beautiful stretch of canyon and beach but also quite expensive.  It is known to be the haven of celebrities and the chances of finding a home below the $1 million mark may be nil.  There are also non-coastal neighborhoods such as Bel-Air, Brentwood, Los Feliz, and San Fernando Valley.
You can find more moving tips with this Moving Guide to Los Angeles to help with your relocation.
No matter where you choose to live in Los Angeles, we have the right movers that suit your budget.
You can simplify your move by hiring a great moving company with affordable moving rates. Obtain your 5 free movers' quotes today to start looking for the best Los Angeles moving company.