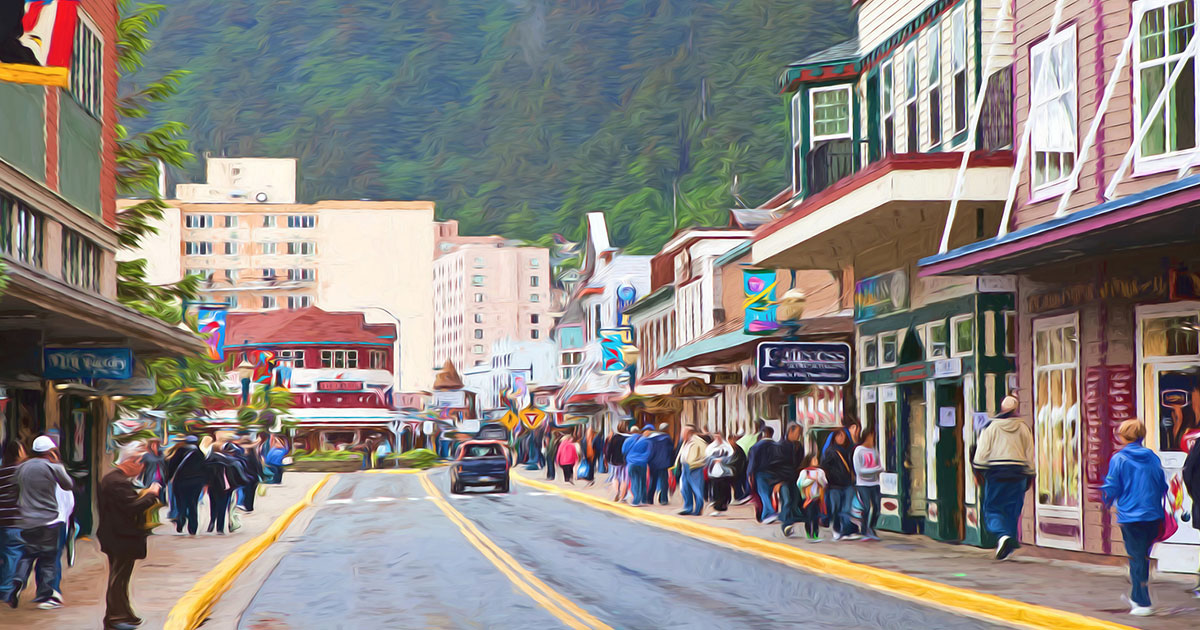 Planning a move is a daunting task and comes with a lot of stress.  If you are planning to move to Juneau, Alaska, we can help make it stress-free and affordable for you.
One of the most important decisions you will make about your move is your choice of moving company.  This is important because your choice will dictate whether your move will be smooth and successful and will have a big impact on your moving cost.
The best way to find a moving company is to compare multiple moving estimates to find the most affordable moving package.
In choosing your movers, you want to be assured that you are dealing with a licensed and insured moving company that has the experience in executing a move to Juneau at reasonable rates.  Alaska's rugged geography requires movers that understand the challenges of moving to Juneau and trained in safe and efficient transport of your precious possessions.
Juneau doesn't have roads leading out and most common transportation methods are from its seaports and airports as well as private boats, ferries, and seaplanes.
You can relax and entrust the logistics of your move to your chosen moving company.
You can easily obtain 5 free movers' quotes by filling out a quick online form with your moving details.  We will send you free moving quotes from the best movers in your area.
The city of Juneau is home to around 32,000 people.  In moving to this city, it is also critical to choose the best place to live.  The city is connected to most other cities by the Alaska Marine Highway System.  There is a ferry terminal in the Auke Bay area as well as services to communities across Southeast Alaska.
You will also want to know the best places to live in Juneau.  You can find a wide array of cabin homes to luxury homes. In the downtown area are single family homes near schools and businesses.  Douglas Island is connected by bridge to the downtown area and is a huge residential district with condos and single family homes.
No matter where you decide to live in Juneau, we have moving partners that can assist with all your moving needs including packing, loading and unloading, transport, and storage.
Juneau moving companies service the city as well as its surrounding areas. You can connect with the best movers in Alaska for local or long distance moving with 5 movers' quotes.
Start planning your moving day with the right moving company for your relocation to Juneau. Provide your moving details and you are guaranteed to receive the lowest moving estimates to save on moving costs.
Book your moving date with moving companies from our vast network of professional movers.
Ensure you have a stress-free and enjoyable moving experience with trusted and reputable moving companies for relocating to Juneau.