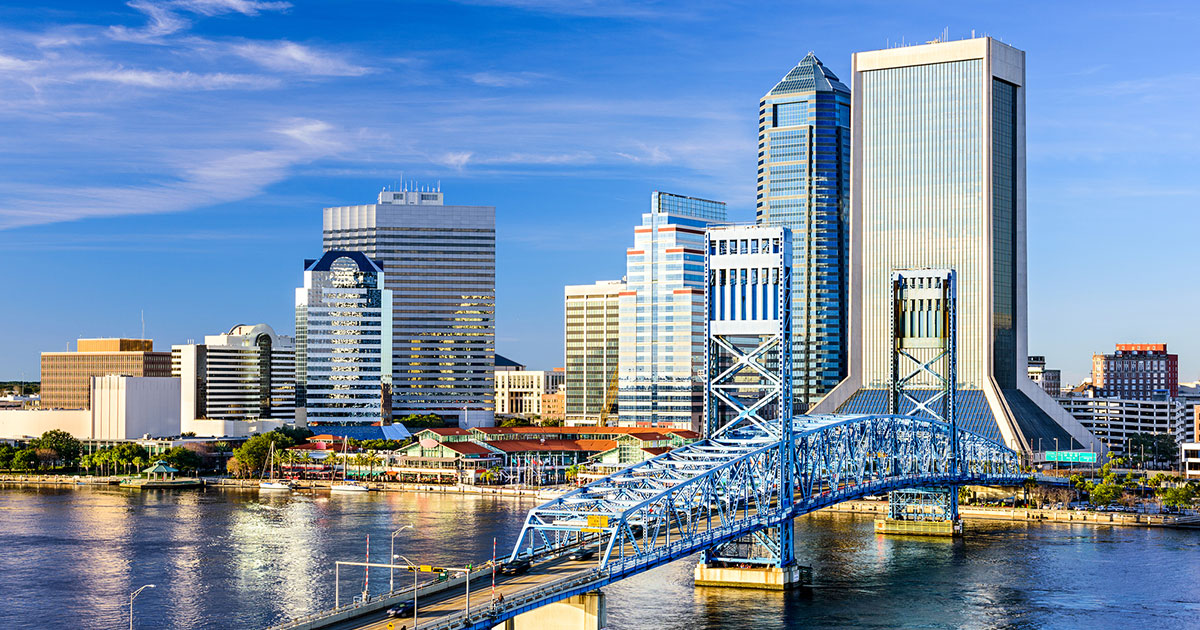 If you are planning a move to Jacksonville, you are surely concerned about keeping moving costs low.  You are also looking for professional movers you can trust with your valuable possessions.
To ensure a successful move to Jacksonville, it is important to choose a good moving company. How can you find the best movers for your move?
You can receive the lowest moving estimates from professional moving companies in your area by requesting for 5 free movers' quotes.
Fill out a short online form with your moving details so that local and long distance movingcompanies can provide you with accurate and fair moving estimates.
This means you can compare multiple moving quotes to be able to choose the most affordable moving solution.
Jacksonville is the 2nd largest city on the east coast.  It also has one of the biggest military presence in the US, particularly the Navy.  Thousands of residents also work in the port as it is a primary cruise ship stop.
If you hire a professional moving company to handle your move, you can sit back and relax until your moving day.  Your movers can help with your packing and unpacking, loading and unloading, provide your moving truck and movers, and even relocate your personal vehicle.  They offer a variety of moving services to suit your needs and your budget.
If possible, avoid moving from June to August as average temperatures are extremely high.  It is better to move during winter but book your moving company early as this is peak season for moving.  You will find that winters are quite nice and comfortable.  The city does get a lot of rain especially in spring.
Did you know that there are more than 500 neighborhoods is this immense city to choose from? You can live near the beach or the heart of the city.
The city's cost of living is below the US national average, making it affordable to live in Jacksonville.  The biggest employer in the city is the US Military but there are also a number of big industries including large retailers, financial companies, and players in the service sector.
No matter where you decide to live in Jacksonville, we are sure to have the best Florida moving companies to help you relocate.  You can also find more moving tips for moving to Jacksonville, Tampa, or Orlando to help in planning your relocation.
Obtain your 5 free movers' quotes to get a clear picture of your moving costs and plan your moving budget.
You can save a lot of time and money by searching for your best moving company with 5 free movers' quotes.