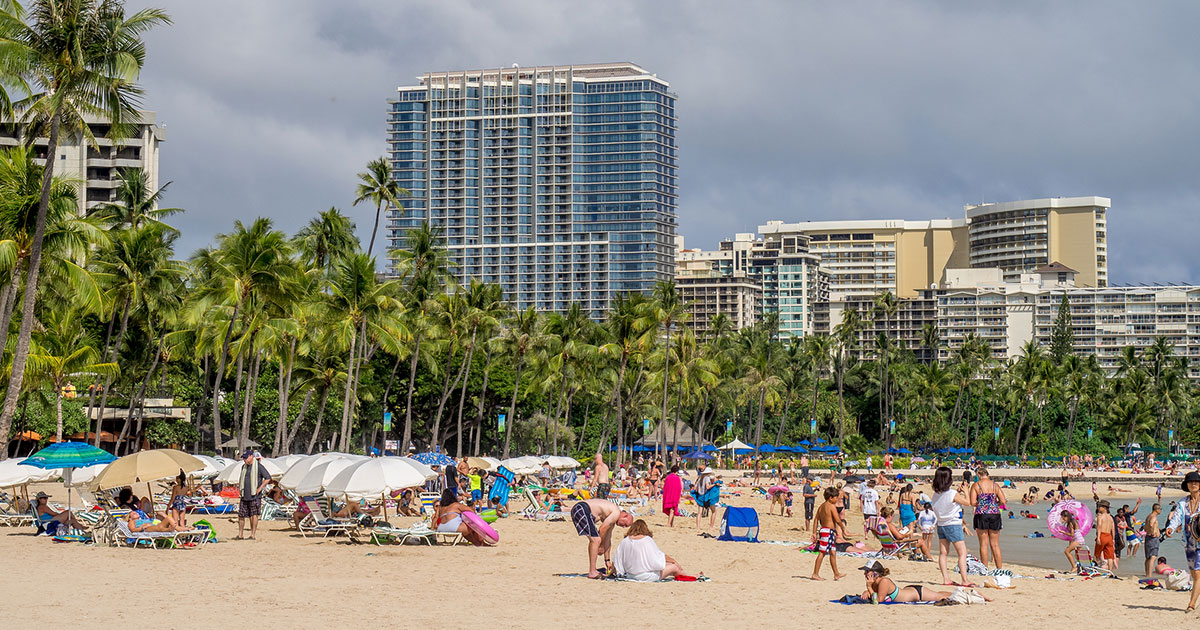 There is simply no place on earth like Honolulu.  With its beautiful beaches, unique eco-systems, breath-taking scenery, crystal-clear waters, and hula dancing, the city has got everything you could want for a totally relaxing sub-urban life.  And with warm weather the whole year round, you are sure to enjoy a unique and comfortable way of life.
It is no wonder that thousands of people move to Honolulu every year.  Located in the island of Oahu, the capital city is the most populated in the state of Hawaii.  As a commercial port, financial and government center, it is a vital hub and a very attractive place to live in and work.
If you are considering a move to Honolulu, you are surely excited at all the new things ahead of you.  But you would also want to find the best ways to relocate to the islands without going overboard on your moving costs.
You can find the most affordable moving solutions with 5 free movers' quotes.  By filling out our quick online form with your moving details, you are sure to receive the lowest moving estimates from Honolulu moving companies.
Living in this paradise is a dream that can come true for you. However, you need to plan your move carefully to ensure a successful relocation.
The cost of living in Hawaii is truly expensive and is said to be comparable to cities like New York City and San Francisco.  Most consumer items are shipped to the islands and this drives up the cost of even basic goods.
One of the biggest challenges to new arrivals is Hawaiian names for streets and everything else.  It is a good idea to get updated about the local culture as well.  Many locals also speak a local version of English called Pidgin which could take time to get used to.
Once you have decided to move here, you might want to consider what you wish to take with you or dispose of.  Your household goods will need to be shipped, and if you have a car, it will be shipped in an individual container.  Your moving cost will depend on the weight of your goods so disposing of unnecessary items will reduce your over-all moving expenses.
The unique geography of Hawaii makes it imperative for anyone moving here to hire a professionalmoving company.  Your movers can take care of your packing and transport from your location to shipping them to Honolulu at the best possible price.
To save on time and money, you can obtain 5 free movers' quotes today. Find out how much it will cost you to move to Honolulu with free moving estimates from local, long distance, and international movers in your area.
Plan your move with any of our moving partners to ensure a successful and affordable move to Honolulu.