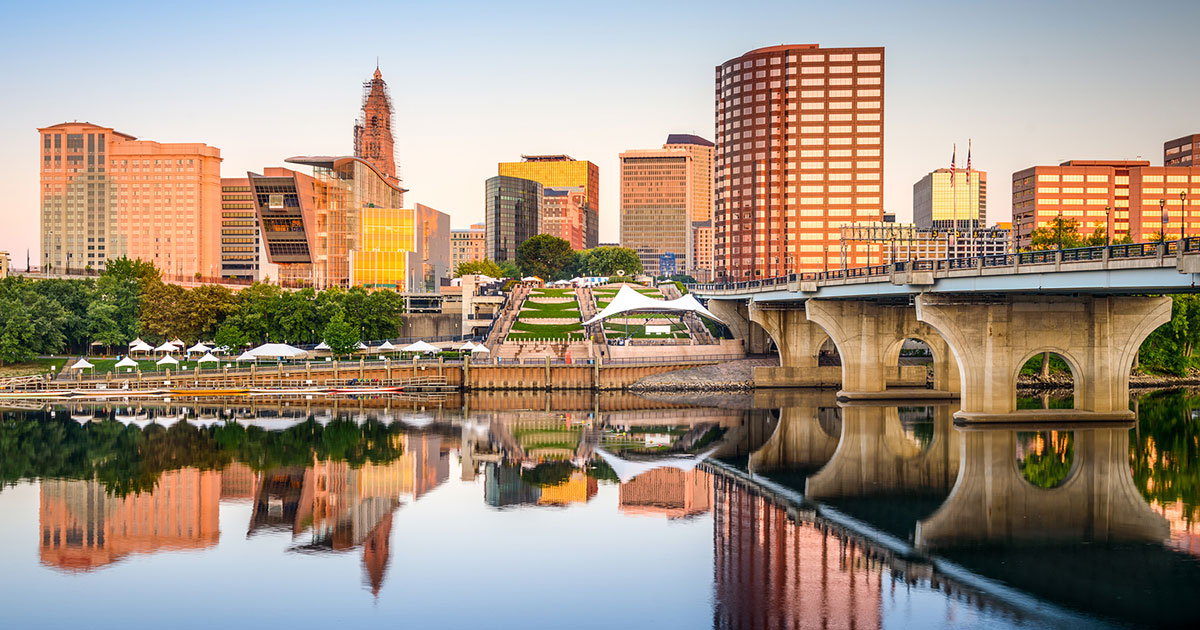 Are you relocating to Hartford, Connecticut?
Moving can be stressful especially when you are worried about high moving costs.  You can simplify your move and keep moving costs low with the right moving companies.
How do you find the right moving companies?
We have more than 200 moving partners in our network specializing in local and long distancemoves anywhere in the US or Canada.
When you fill out our quick online form, you receive the lowest moving estimates from movers in your area.
With 5 free movers' quotes, you can quickly connect with professional moving companies offering high quality but affordable moving services.
Hartford is the capital of Connecticut and is the base of some of the largest corporations providing thousands of jobs to residents.  Being the seat of government as well as an employment hub, it is an ideal moving destination for those who want to live in Connecticut.
It is also known as the insurance capital of America, with many well-known insurance giants based here.   Other big employers include Hartford Financial Services Group, Aetna, and United Technologies, Corp.
It offers a wide range of housing options- from Victorian homes to apartment lofts or even luxurious downtown apartments. College students usually opt to settle in Blue Hills near University of Hartford while families choose more family oriented neighborhoods like North East, Parkville, or Albany.
The city experiences 4 distinct seasons and the weather can be described as humid continental.  Summers are a bit humid and hot while winters are cold with below zero temperatures even out of the season.  It also rains throughout the year while snowfall is usual from November to March.
The cost of living in Hartford is generally higher than other metropolitan areas except if you are coming from New Jersey or New York.  Housing is slightly cheaper, with 1-bedroom apartments averaging at $700 to $1,200.  Utilities and groceries top the list when it comes to most expensive monthly expenses.
No matter where you decide to live in Hartford, we are sure to have the best moving companies to help with your relocation.
Obtain your 5 free movers' quotes and begin your search for the right movers for your relocation.
By booking your moving date early and planning your budget, you can definitely keep your move smooth and simply relax until moving day.