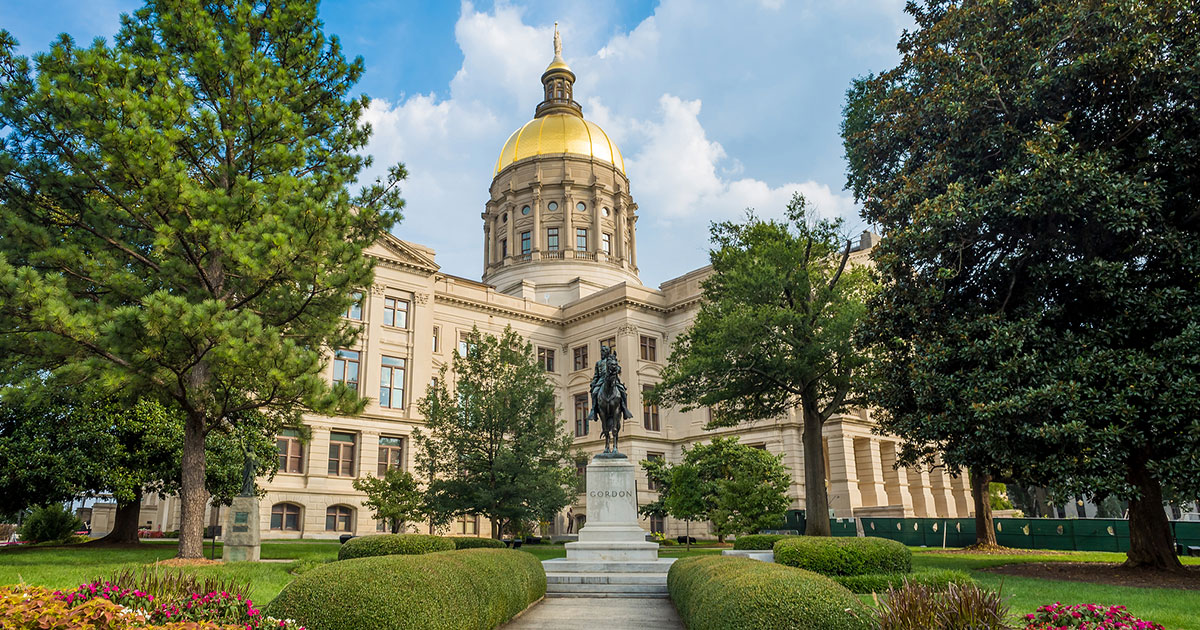 Relocating to Georgia is a decision that many people make each year.  That is because the state has more than 57,906 square miles of beautiful landscape and is the center for arts and entertainment in the South.  It also offers residents a wide array of outdoor activities such as hiking, camping, fishing, and more.
If you are planning a move to Georgia, it is important for you to choose a great moving company to help you in your move.  Your choice of mover will affect your overall moving cost and the success of your relocation.
Around 100,000 people relocate to Georgia each year.  It is important to plan and coordinate your move with an experienced professional mover to avoid the hassles of moving.  Cities in Georgia are known to have long commute times so you might want to think about moving during weekends.
While climate is mild, the summers can also be very hot.  If moving during summer, you could avoid a stressful and tiring move when you hire a moving company to take care of transporting your household goods. This will leave you with more time to focus on getting ready for a new home or getting your family safely to your new destination.
Did you know that you can save money from your move when you compare multiple moving quotes? Request 5 free movers' quotes today and start comparing moving companies and their prices to get the best moving deal.
The earlier you book your mover, the better it is since moving companies also have peak times.  Booking your moving day early will ensure you choose a good moving company and avoid paying high moving fees from hasty decisions.
The State of Georgia has unique and amazing cities to choose from for your relocation.  The climate is mild compared to other states and allows you to enjoy outdoor activities most of the year.  If you are moving to Atlanta, Peachtree City, Roswell, or Savannah, we have the best Georgia moving companies to help with your relocation.
Would you like to know how much moving to Georgia will cost you?
Request your 5 free moving quotes today to receive the lowest moving estimates for your move. The service is absolutely free and no obligation.