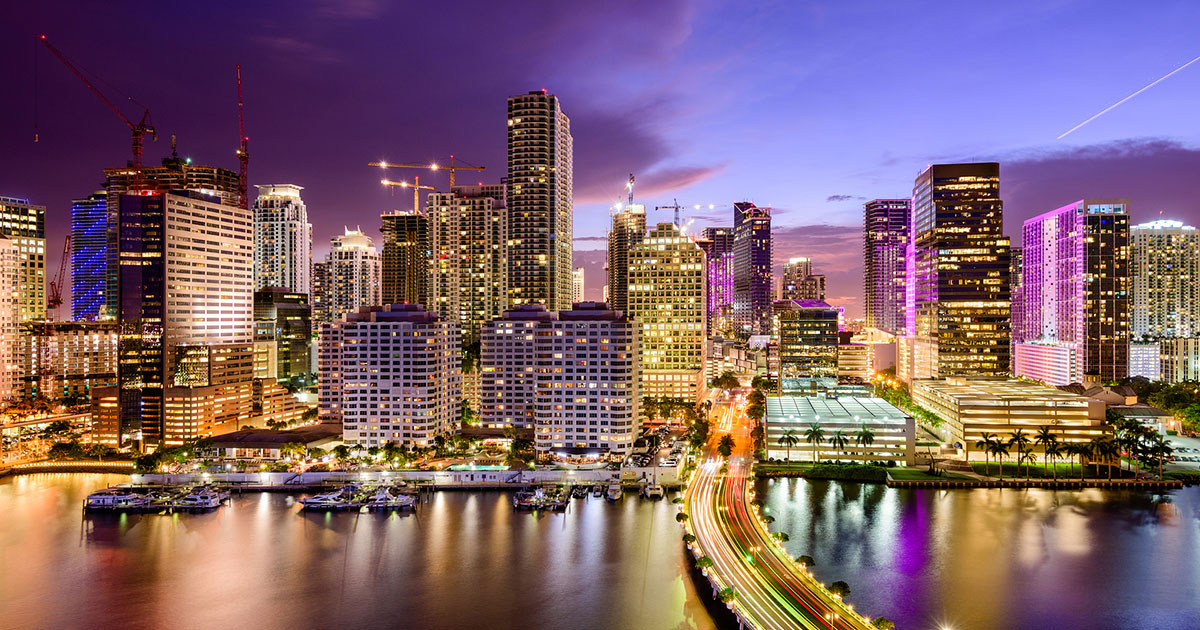 If you are planning to move to Florida soon, you will be happy to know that we have affordable and professional moving companies in our network offering low moving rates for local and long distance moving services.
The Sunshine State is one of the most popular moving destinations in America.  It is a preferred relocation spot for retirees and a playground of the rich and famous.  People who want to avoid the cold weather or prefer a more laid-back style of living choose to call Florida their home.  While it is true that Florida has one of the highest costs of living in the USA, it does offer many perks to its residents.
Your choice of where to settle in Florida will dictate your cost of living as each city is different.
It is advisable to hire a good moving company for relocating to Florida.  They will advise you to avoid moving during summer when temperatures are high, sometimes reaching 100 degrees Fahrenheit.  If you can't avoid moving in the summer months, it is better to have movers transporting your household goods than driving the moving truck yourself.  You should know that evening hours won't be cool and likely to be mosquito- filled.  You can avoid all this when you leave the moving to your chosen moving company.
The streets of Florida are usually easy to navigate but being new to the city, it is a huge benefit not to have to worry about finding a new location with a truck filled with furniture.  Professional movers specializing in Florida relocation know the area and can easily and conveniently transport your goods to your new home.
Rain can also come in short bursts even in the summer throughout the state.  It might seem like a small thing but moving while it is pouring is definitely not how you would want to arrive in your new city.  It isn't unheard of for flooding to occur when it rains in Florida.
You can have an easier time and avoid all the stress that comes with moving when you choose to move with a professional Florida moving company.
Check out moving companies serving the cities of Florida for your relocation. You can request for 5 free moving quotes to connect with the best moving companies by filling out a quick online form.
Provide your complete moving details to receive the most accurate moving estimates from movers in your area.
The best way to save time and money on your move is to use 5 free movers' quotes for finding the right moving company.