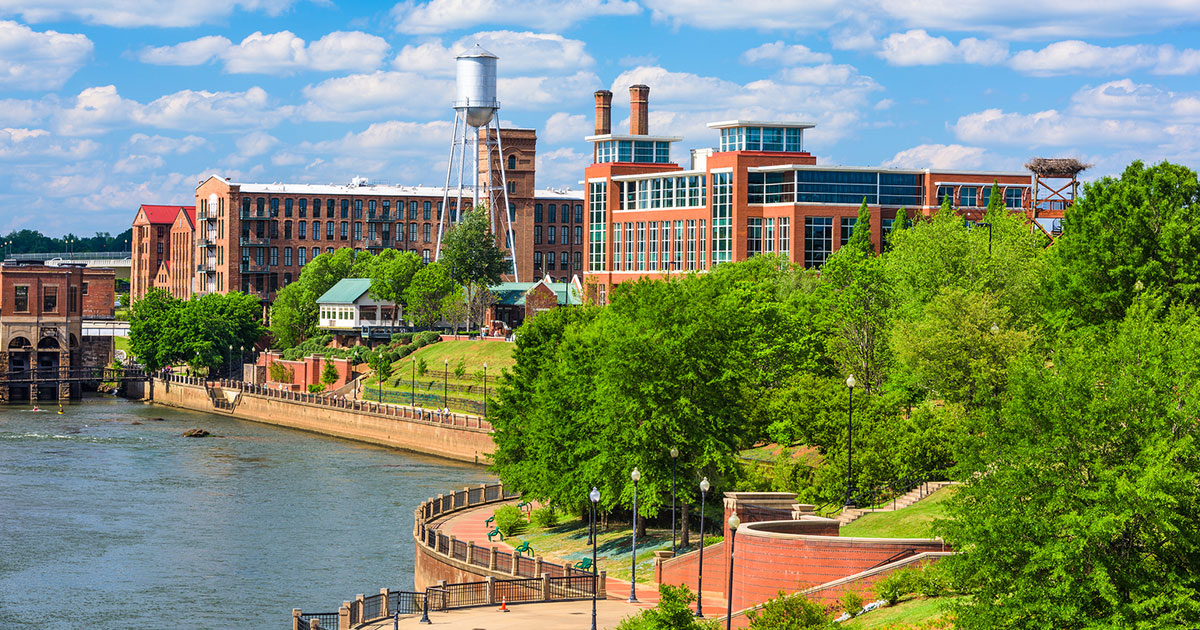 Columbus is one of the top moving destinations in Ohio.  It has been nicknamed Fountain City for having numerous fountains throughout its streets, adding a unique charm to the city.
If you are planning to move to Columbus soon, it is important to be familiar with your new environment.  Prepare yourself for many changes – a new home, new employment, and a new community.
You will also need to consider which moving company is right for your relocation, taking into account your moving budget and the type of move you need.
With 5 free movers' quotes, you can receive moving quotes from top moving experts in your area offering a variety of moving services. Professional movers can get the job done efficiently and quickly.  Their services can include packing, loading and unloading, transport of your household items by moving truck, and even piano or pool table moving.
Fill out a quick online form with your moving details to receive the lowest moving bids that suit your budget.
MORE FACTS ABOUT MOVING TO COLUMBUS
When moving to Columbus, you will be pleased that its location between western flat terrain and the beautiful foothills of the Appalachian Mountains gives residents unique opportunities for enjoying outdoor recreational activities.  You can look forward to snow skiing in the winter and boating or hiking in the summer.  The city has around 50 parks of varying sizes, and water access from 7 different counties of Ohio.
As its location is outside major US earthquake and hurricane zones, there is also little risk for natural disasters.
This vibrant city offers great schools, bustling commerce, and plenty of arts and cultural amenities.  It was ranked among the best cities to live for all ages and 4th among Top 100 Best Places to Raise aFamily by Best Magazine.  US News and World Report also ranked it at the # 1 City to Live forSingle Senior Citizens.
Highly acclaimed attractions in most corners of the Columbus Region have led to its rankings for the best zoo, best public library, and #1 science center.
Columbus ranks very highly for affordability compared to other cities in Ohio.  Its cost of living is lower than the US national average.
As you can see, you have so much to anticipate for your move to Columbus.
Ensure a successful and pleasant move with the best moving companies in your area. To keep your moving costs low, compare multiple moving quotes and services to choose what suits your needs and your budget.
Request 5 free movers' quotes and enjoy efficient and stress-free moving with licensed and insured moving companies from our network.
SAVE ON LOCAL AND LONG DISTANCE MOVING TO COLUMBUS, OHIO
There are a number of moving companies providing local and long distance moving services to Columbus.  The challenge is not in finding a mover but in choosing the best one for your relocation. When you talk about the best mover, it isn't just the price alone that counts but the overall quality of moving service you can obtain.
The easiest way to know how much it costs to move to Columbus is to request for 5 free movers' quotes.  When you fill-out or short online request form with your moving details, 5 experienced movers in your area will send lowest moving bids for your type of move.
Before you hire a moving company, read about moving companies serving Columbus and the moving services that they offer.  This can be your guide in designing your move to suit your needs and your budget.
ALL AMERICAN MOVING AND STORAGE
This moving and storage company is a full service Columbus mover committed to delivering top quality residential and commercial moving services.  It has earned the 2007 Consumers Choice Award for moving companies in Columbus.
It is one of the leading movers in the region and offers full service moving for short or long distance moves.
It is fully licensed and insured and has been in business since 2003. It has grown from one truck to 10 trucks handling local and interstate moves.  The company also has a secure and indoor climate controlled storage facility for storage needs.
As a partner of Arpin Van Lines, the company can move you anywhere in the continental USA.
It is accredited with the Better Business Bureau with a rating of A+.
LEADERS MOVING AND STORAGE
With 22 years of experience in the moving industry, this company understands customers and the importance of customer service.  Established in 1994 in Ohio, it has become one of the largest movers in the Midwest and has set the standards for others to beat.
From the very beginning, they will answer all questions you may have about your move and will provide you an exact price.  They guaranteed price system will help you plan and budget your move.
They have 5 locations – Columbus, Cleveland, Richmond, Indianapolis, and Cincinnati.  Specializing in residential and commercial moving, they have the resources and the skills to relocate your home or business.
COLUMBUS MOVING
This moving company is locally operated and has been in business for 7 years. It is based in Columbus and serves the entire region.  It is committed to delivering first class moving services.
It provides on time moving services at low rates.  The company specializes in local moving, long distance moving, packing services, delivery services, residential and light commercial moving, and storage.
No job is too big or small for this moving company.  For moving anywhere in Columbus and the surrounding areas, you can count on them for a hassle-free relocation.
AIM MOVING SERVICES
This moving company was founded in 1990 by the Garbuglio family and has operated in the Columbus area through referrals.  It has built a reputation for great customer service and honest moving services.
They specialize in residential moving, long distance moving, office moving, packing services, and storage.  They also provide student moving and piano moving.
Family owned and operated for more than 24 years, this company brings experience to the table and will surely provide a detailed and high quality move.
INTEGRITY MOVING AND STORAGE
This moving company is backed by more than 30 years of experience.  Their professional and courteous movers have the skills to handle any situation.  They specialize in piano moving, oversized items, and all types of relocation.
Unlike other movers, they will handle every phase of your move and will never subcontract your relocation to another company.  The same movers who pack your home will be the same ones to deliver and unpack your belongings.
Their services include residential moving, commercial moving, piano moving, storage solutions, and cleaning services.
It is accredited with the Better Business Bureau.
TWO MEN AND A TRUCK
This moving company in Columbus serves Central Ohio with 2 locations.  Since 1993, it has provided home moving, office moving, and interstate moving.
It is part of a national franchise with more than 350 locations in the country and the world.  It offers local and long distance moving, packing services, and moving labor.
In keeping with their slogan "Movers who Care, they have been awarded the Super Service Award by Angie's List.
It is accredited with the Better Business Bureau and has an A+ rating.
MOVING AHEAD SERVICES
This trusted Ohio moving company is an expert at residential, local or long distance moving, and commercial moving.  They also handle military moving and corporate relocation.
It is a locally owned and operated business with movers that are extensively screened and trained.  It is a licensed and insured moving company where movers take full responsibility for the security and safety of their customers' possessions.
Their services also include packing services, labor only, vehicle relocation, moving supplies, storage, and all moving services.
AMERICAN MOVING AND STORAGE OF OHIO
They think of their business as a small, family run business that does not use a one size fits all approach to moving.
The company provides residential moving, commercial and office relocation, moving supplies, and storage.  They offer flat hourly rates to make moving affordable for its customers.
They can accommodate all moves within 300 miles in and around Central and Columbus, Ohio.
It is accredited with the Better Business Bureau with an A+ rating.  It is also a member of the American Moving and Storage Association.
You can make your move stress-free and affordable with your choice of moving company. This list of Columbus moving companies has shown you what moving services are available for you to choose from.
To obtain actual moving quotes for moving to Columbus from your location, fill-out our short online form with your moving details. You will receive the best moving estimates from the most qualified movers near you.
Use your 5 free movers' quotes to plan your moving budget for a smooth and affordable moving experience.