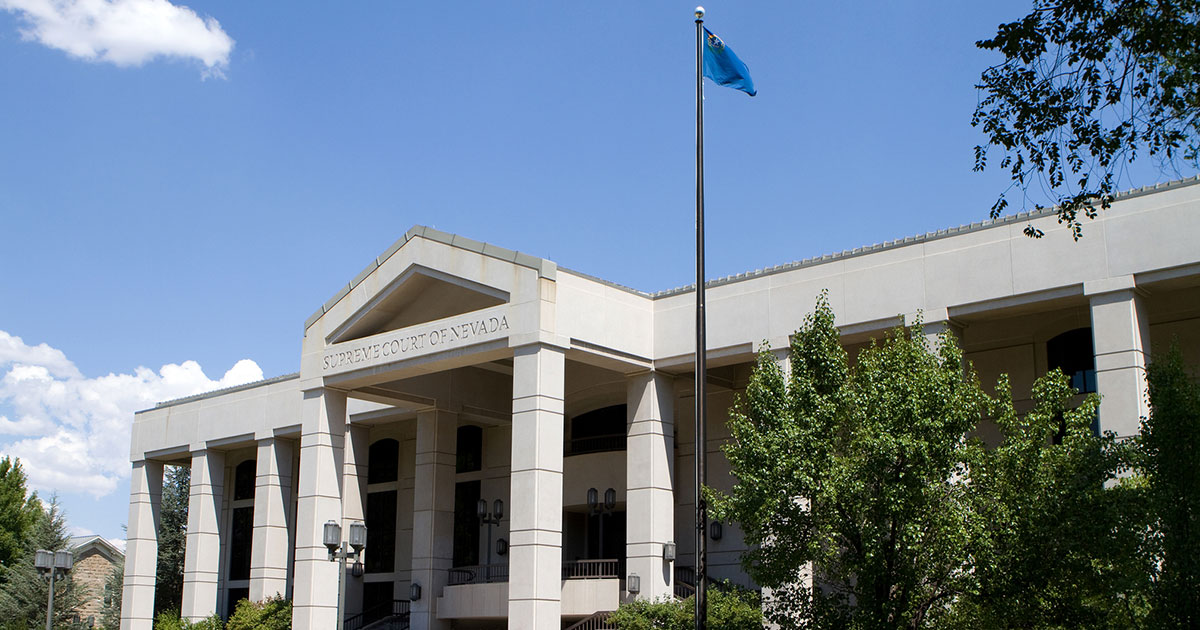 Carson City is located 30 miles south of Reno.  With just over 50,000 in population and the capital of Nevada, it is renowned for being a hub for economic and government activity in the region.  Anybody moving to Carson City will be delighted by its fine dining, charming shops, numerous parks, and lively business environment.
If you are planning to move to Carson City, you will want to make your move as simple, efficient, and affordable as possible.
The best way to find the lowest moving rates is with 5 free movers' quotes. When you fill-out our quick online form, you will receive low moving estimates from affordable movers in your area.
By comparing free moving estimates from multiple moving companies, you are in the best position to choose the moving company for your relocation.
It is also essential to be familiar with your new city to make your adjustment as smooth as possible.
As the capital of the Silver State, Nevada, the city appeals greatly to many individuals and families as a moving destination.
Carson City has a fairly mild climate.  Nature lovers will enjoy experiencing 4 distinct seasons, with warm and dry summers and winters with light snow.
The city plays a significant role in the state's economy.  Some of its major employers include Carson Tahoe Hospital, the school district, and the state and federal governments.  Many residents also work for the private sector in nearby Reno.
The city also offers plenty of opportunities for enjoying the outdoors. It has numerous picnic areas, areas for fishing and hiking.  Lake Tahoe is also located nearby and provides beaches and areas for water activities. Skiing is quite popular in the winter through several ski resorts.
There are also 3 big casinos, a host of historic tours within or close to the city, national forests and parks which just shows how big tourism is in Carson City.  It also has an active community life, with a farmers' market weekly, musical performances, and shows.
We are also excited to plan your move to Carson City. Take advantage of free moving quotes from local and long distance moving companies near you.
Our moving partners are all licensed and fully insured to give you peace of mind about the safety of your goods and the reliability of your movers.
Request for your 5 free movers' quotes to choose the most affordable and high quality moving service for relocating to Carson City.
A PEEK AT CARSON CITY MOVERS AND THEIR SERVICES
Are you ready to shop for your own moving service for your relocation to Carson City?
Before you choose your moving company, it is best to understand what moving services you need and how much you should pay for it.
Movers don't have the same pricing models so it is smart to compare and shop for the best moving deal.
Below are some moving companies serving Carson City and how they work to help you identify your ideal mover.
When you are ready to finalize your move, you can obtain your 5 free movers' quotes to get actual moving estimates from 5 moving companies near you.
CARSON VALLEY MOVERS
This moving company offers residential and commercial moving services in Carson City. As a licensed mover, it provides packing services, crating and supplies, local moving, long distance moving, and storage.  They also handle piano moving.
For long distance moving, your furniture will be picked up and delivered non-stop anywhere in 48 US states, including Washington DC.
Their trained and licensed movers can help you relocate as smoothly as possible using their own moving trucks.
ALL OUT MOVERS
This moving company is a family-owned business in Carson City, Nevada. It offers standard moving services including residential moving, commercial moving, and moving labor.  In addition, they provide furniture moving, maid service, and general cleaning.
It is a fully licensed and insured moving company with a good reputation in the surrounding communities.
RED BALL OF NEVADA
This moving company was established in 1919 and has flourished for more than 90 years because of its integrity in business practices.
It is a member of the American Moving and Storage Association and is a certified Pro Mover.  It is also accredited with the Better Business Bureau.
The company offers a guaranteed price agreement which means that unless the weight or conditions of your move changes, the total cost of your move cannot exceed the original estimate.
They specialize in household moving and long distance moving services.
O'BRIENS MOVING AND STORAGE
This moving company is family-owned since 1941.  Located in Sparks, Nevada, it has been in operation for over 70 years.  It is an agent for Bekins Van Lines and handles local and long distance moving services for households and businesses.
They move and store everything with great care.  They also offer commercial warehousing in their secure facility.
OWENS BROTHERS TRANSFER
This moving company believes that it is the best Carson City movers.  They offer expert packing and unpacking, crating, on time pick-up and delivery, storage and fast and friendly service.
It is accredited with the Better Business Bureau with a rating of A+.
They handle local, long distance, and commercial moves and provide transparent and fair moving rates.
It has been helping families and businesses in the Lake Tahoe area move to Carson City and surrounding cities.
SILVER EAGLE RELOCATIONS
This moving company is licensed in Nevada and handles in state and out of state moves, full-service moves, commercial moves, and portable storage.
It is also an agent for Atlas Van Lines.  The company has state of the art storage warehouse where you can store anything from your home or office.  Completely secure, it is also temperature controlled.
Whether moving out of state or to Carson City, this moving company can provide an economical and reliable moving service.
PATRIOT VAN LINES
The company served thousands of clients since 2002 and offers reputable moving services from a comprehensive network of moving services.
They offer full service moving, self-service moving, and corporate relocation. They also handle piano moving, international moving, and a wide variety of moving supplies.
This company understands you may have a moving budget and guarantees no pricing surprises.
For more than a decade, the company has been recognized for its outstanding services and as a skilled mover that addresses problems with diligence and timeliness.  They will arrange for the transport of your household goods by an FMCSA authorized motor carrier.
MILE HIGH MOVERS
This moving company specializes in moving, cleanouts and demolition services.  They can take the frustration out of your relocation with safe transport of your items.
They help with anything you can't do on your own. As South Lake Tahoe locals, they provide competitive pricing and same day service.  There is no job too small or too big for them to do.
As a licensed and insured mover, they service Lake Tahoe and all surrounding areas.
CARSON MOVING TEAM
This moving labor business was established only in 2016 but prides itself in superior customer service without over the top rates.  Their movers treat your belongings with respect and utmost care.
You will need to provide your own moving truck but their movers can take care of everything else.
CARNEY'S FULL SERVICE MOVERS
This moving company is a family owned business with over 30 years of experience.  It operates in Carson City, Reno, and Sparks areas since 2005.
It is fully licensed and insured in Nevada and offers full service moving, packing and load/unload services.  It has a fleet of moving trucks equipped with all the proper equipment such as wardrobe boxes, shrink wrap, pads, and dollies.
The company offers fully-equipped moving trucks and 2 movers for $104 per hour or 3 men at $152 per hour.  The start of the job is from the time they leave their warehouse and get back to their warehouse.  All other services are included with no additional charges.
You have probably seen how moving companies differ with the services they offer and the rates they charge.
For you to be able to plan your moving cost, it is advisable to obtain actual moving estimates with 5 free movers' quotes.
You can compare which companies offer better services at better prices with your free moving estimates once you fill-out our short online form with your moving details.
Happy moving to Carson City with our moving partners!