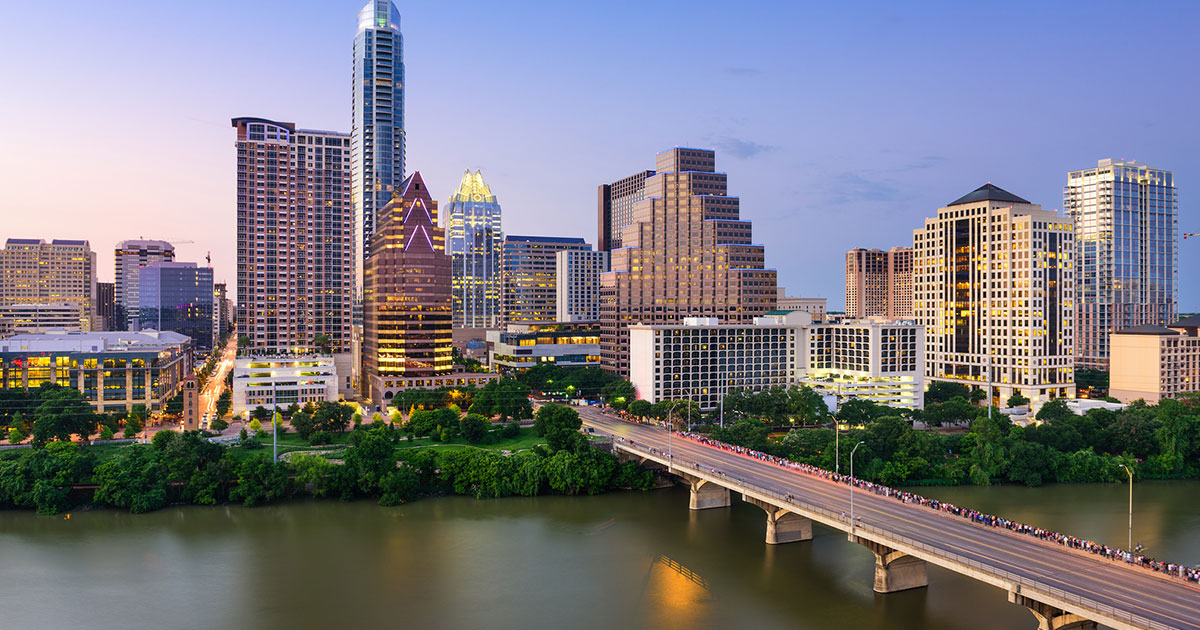 THE COST OF MOVING TO AUSTIN – GET FREE MOVING QUOTES TO COMPARE
Austin, Texas was listed by Forbes as one of the Best Cities for Jobs Growth.  With 2 million in population, the city is one of the fastest growing cities in the US.
It appeals as a moving destination for people desiring a more exciting, growth-oriented, and healthy environment.
In planning your relocation to Austin, consider hiring professional Austin moving companies for a stress-free move.
With 5 free movers' quotes, you can compare moving company prices to choose advantageous moving rates.
Fill out a quick online form with your moving details to receive low moving estimates from experienced movers in your area.
REASONS TO MOVE TO AUSTIN, TEXAS – SUCCESSFUL MOVING TIPS
Austin is known as the live music capital of the world.  But don't think that the economy is all about music.  In fact, the city is a technology hub.
The city's cost of living index may be higher than other cities in Texas but it is much lower than the US average.  If you come from Silicon Valley and move to Austin, you will find it is much more affordable here than in Northern California.  Because it is a state with no personal or corporate income tax, it is tax-friendly to businesses and individuals.
Austin summers can be quite hot.  It is best to move during cooler months such as November.  Some people brave the summer heat to move because schools are out and there is less traffic.
Other cities in Texas are quite big and in comparison, Austin is relatively smaller.  Its population is around 790,000 although the Greater Austin area has a population of 1.7 million.  It may seem like a small town if you are coming from cities like Chicago or Los Angeles.  However, it offers many big city amenities and has excellent neighborhoods you can choose from.
Statistics show that some 150 people move to Austin every day.  Located in the heart of Texas and being a capital city, it is bustling with activities and has evolved from being a college town to an awesome city.
Its booming economy continues to grow and unemployment rates remain low. Outdoor aficionados will also love the many opportunities for enjoying a healthy and active life.
We have even more tips for moving with our Complete Austin Relocation Guide.
Plan a successful move to Austin with 5 free movers' quotes and choose from top moving companies for your relocation.